October is recognized fondly for being a month dedicated to horror. With Halloween right around the corner, fans of the genre are spoiled now more than ever with the abundance of films coming out for their enjoyment. Overwhelmed with all the different film options, both old and new? Take a look at these movies to save yourself hours of scrolling through your streaming services!
The following list features films from diverse genres—from animated films to folk horror. Special attention was given to the diverse subgenres of horror, with at least one selection here sure to pique your interest—regardless if you love or loathe the genre.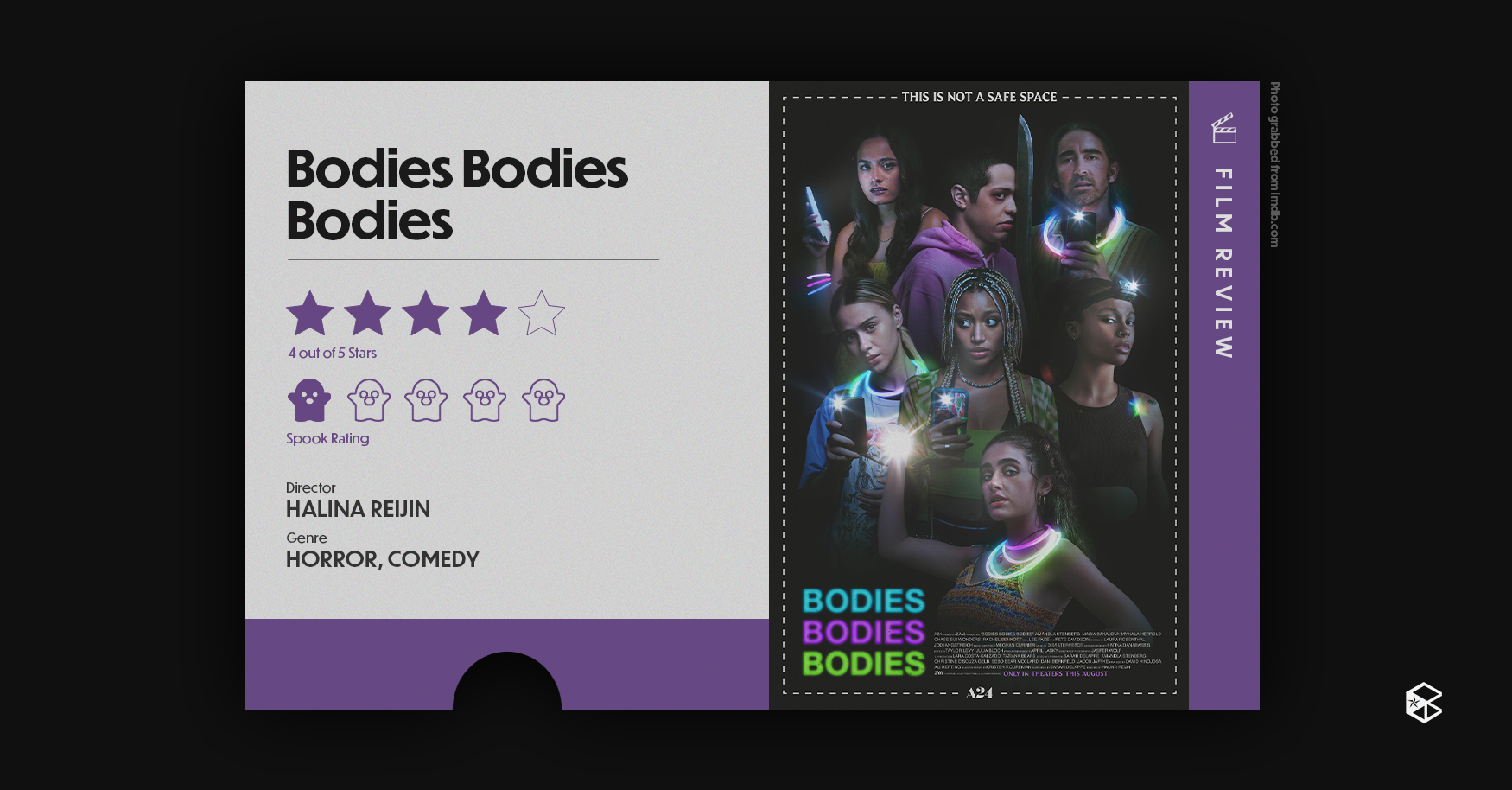 Slasher - Bodies Bodies Bodies (2022)
Directed by Halina Reijn, Bodies Bodies Bodies is a classic "whodunit" slasher film revolving around a group of privileged teenagers holed up in a remote mansion for a hurricane party. Bee (Maria Bakalova) serves as the audience's main point of insight into this elite circle of friends. Coming from a working-class family, she gets to the ins and outs of the friend group—toxicity and all. The film tiptoes between comedy and horror, leaning more towards the former, especially with its satirical take on class dynamics and the Gen Z mindset.
What's most iconic about the film is its dialogue, which most of the time was notably delivered by Alice (Rachel Sennott). Snappy, charming, and frequently out of touch, these lines will stay with you even after the credits roll in. However, Bodies Bodies Bodies doesn't let its lighter moments eclipse tense ones. Balancing the two is a feat this movie exemplifies in, taking the viewer for a ride throughout its 94-minute run.
If you want a light horror film that's perfect for beginners of the genre, you can find Bodies Bodies Bodies streaming on Netflix.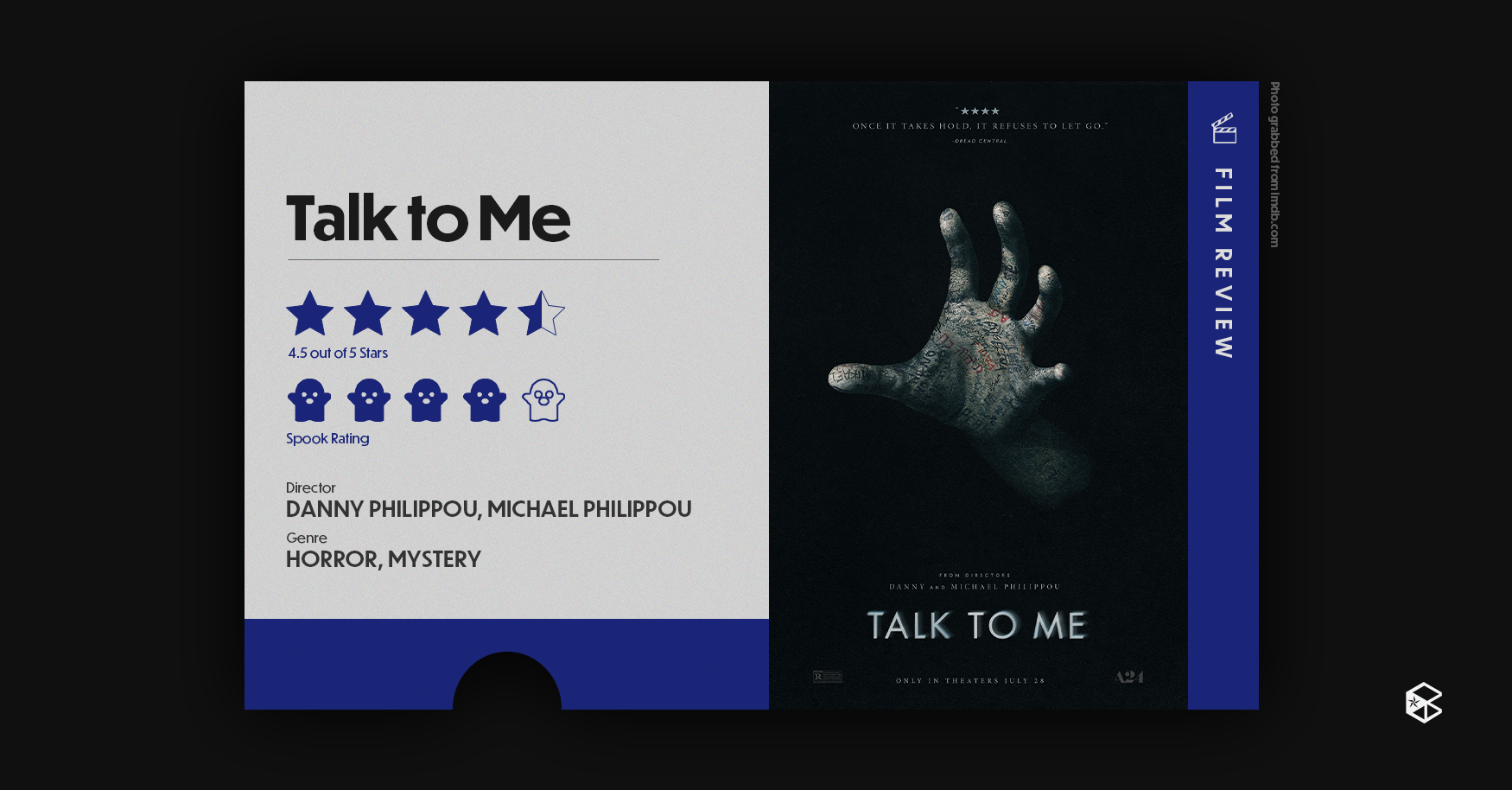 Paranormal - Talk to Me (2022)
YouTubers and sibling directors Danny Philippou and Michael Philippou burst onto the scene with their debut film Talk to Me. Set in the quiet streets of Adelaide, South Australia, the film follows a group of teenagers who discover they are able to contact spirits using an embalmed hand.
Mia (Sophie Wilde), still grieving her late mother's death, urges her group of friends to use the hand during a house party. This eventually leads to Riley (Joe Bird), the younger brother of Mia's best friend, endangering himself by using the hand too long and falling into a coma afterward.
The film is a creative allegory for the dangers of addiction and hauntingly captures its dangerous side effects, with each of its characters grounded in their contemporary setting. The film creates an atmosphere that feels so plausible—which makes it all the more terrifying.
Unfortunately, Talk to Me isn't available for streaming but will be available for Blu-ray in October 2023.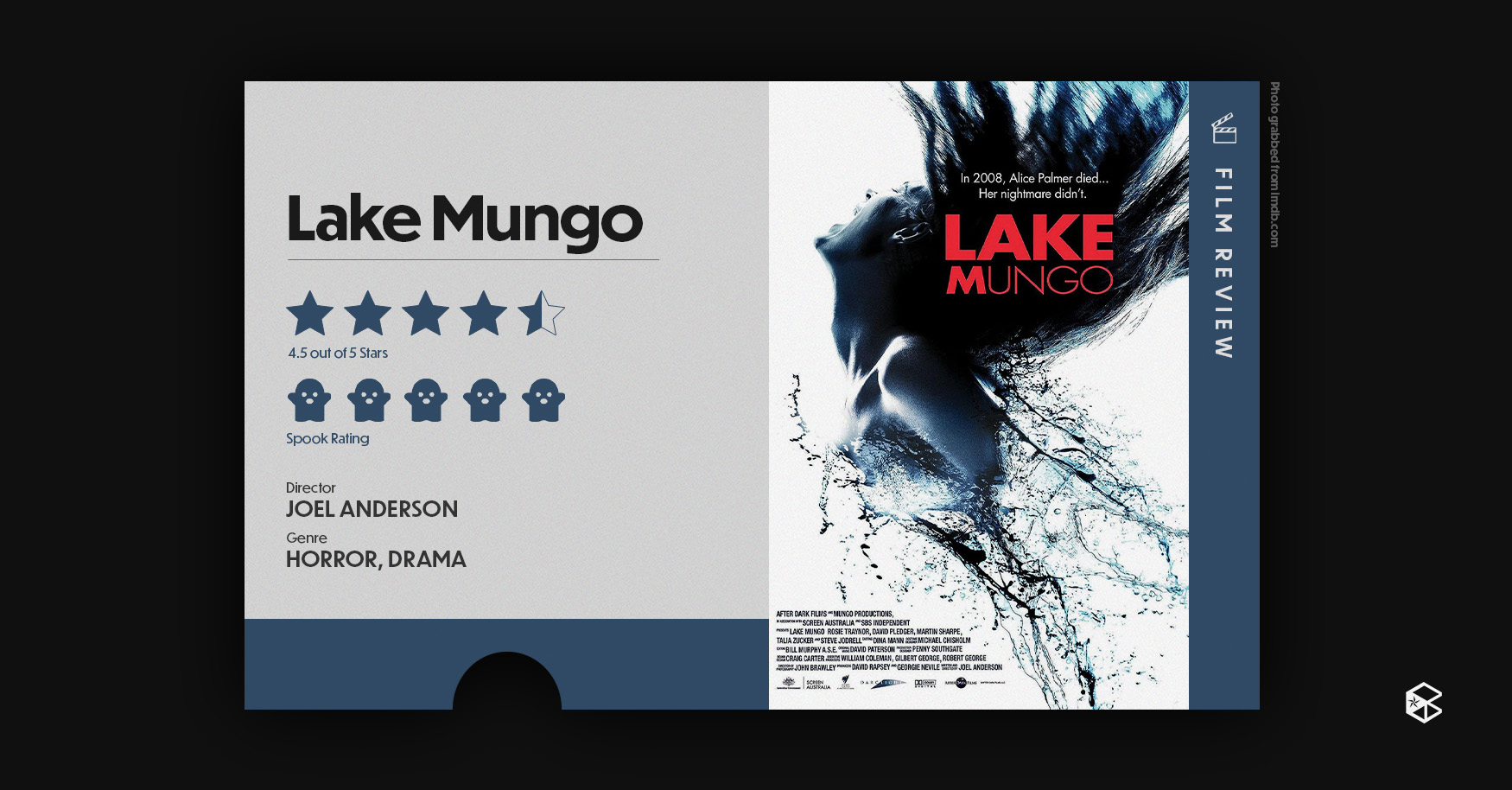 Found Footage - Lake Mungo (2008)
If you're interested in found-footage horror, Lake Mungo might be the film for you.
This docufiction film tells the story of 16-year-old Alice Palmer (Talia Zucker) who tragically drowns in a lake while on vacation with her family. The film features mockumentary-style interviews with her friends and family members as they unravel darker, more mysterious reasons behind Alice's death.
From Australian filmmaker Joel Anderson, Lake Mungo creates an incredibly detailed and well-written narrative, prime for rewatches and frame-by-frame analysis. The film is terrifying on its own but beyond the surface, showcases a story that is surprisingly profound in its representation of death and grief.
Lake Mungo is available for streaming on Tubi.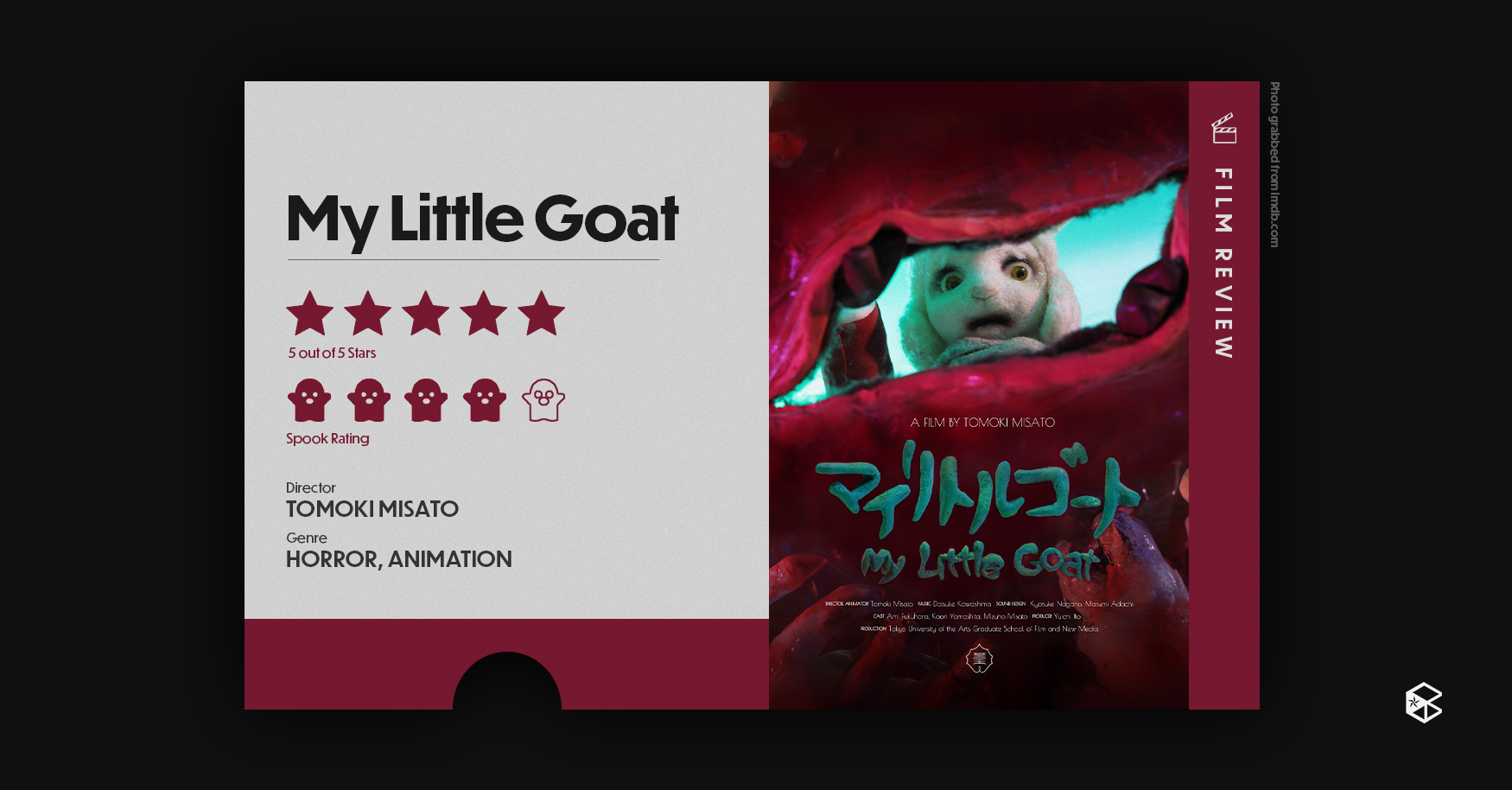 Animated - My Little Goat (2018)
My Little Goat is a 2018 stop-motion animated film by director Tomoki Misato. The short film offers a dark twist on a classic Grimm Fairy Tale, "The Wolf and the Seven Young Kids."
The story centers around Mother Goat after she rescued her little goats from a wolf's belly. However, she mistakenly takes home a young boy instead of her missing son Toruku. When the boy is eventually brought back to her home, he is confronted not only with his own fears but also the fate of his new brothers and sisters.
What emerges from this subversive narrative is a deeply poignant tale about a mother's unwavering love and children's resilience in the face of trauma. It serves as a powerful exploration of the human capacity to deal with and recover from abuse.
You can watch the full short film on YouTube.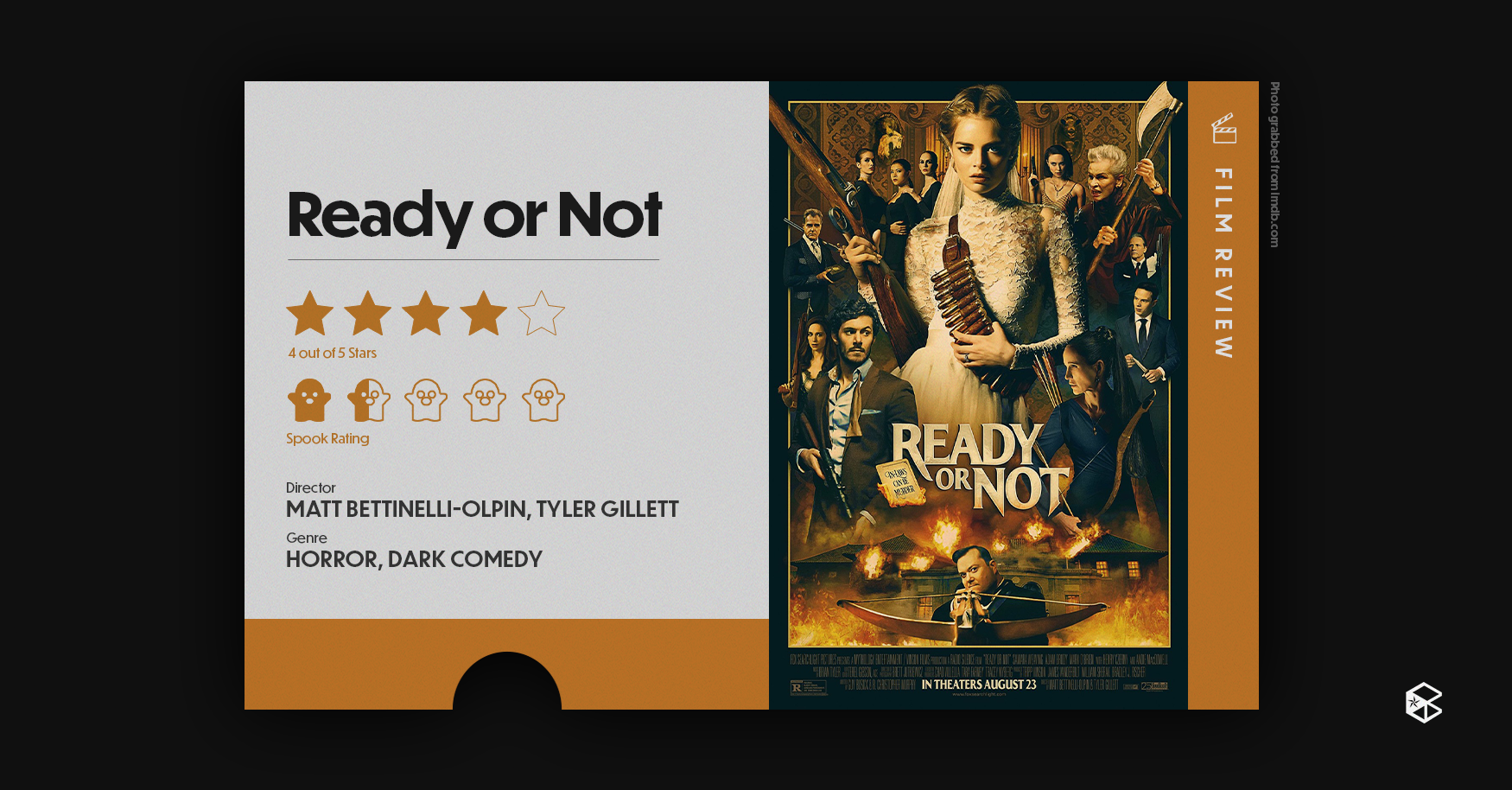 Female Rage Horror - Ready or Not (2019)
A dark comedy centered on Grace (Samara Weaving), Ready or Not depicts her transition into the wealthy le Domas family through a post-wedding ritual. What seems like an innocent bout of hide and seek soon turns into a bloodbath as she tries to escape being murdered by her in-laws. Though it reads more as a thriller, the film's horror aspect stems from the ambiguity of Le Bail's existence—the man behind both the family's success and curse.
Despite being outnumbered, being by her lonesome does not deter Grace from fighting back. As dawn draws nearer, she transforms into a battle-hardened force to be reckoned with. She is a final girl audiences could easily root for. Though Ready or Not could easily swerve into a tragedy, the film is guaranteed to leave one satisfied with its outcome.
If you're looking for a late-night flick full of catharsis, check out Ready or Not available for streaming on Disney+.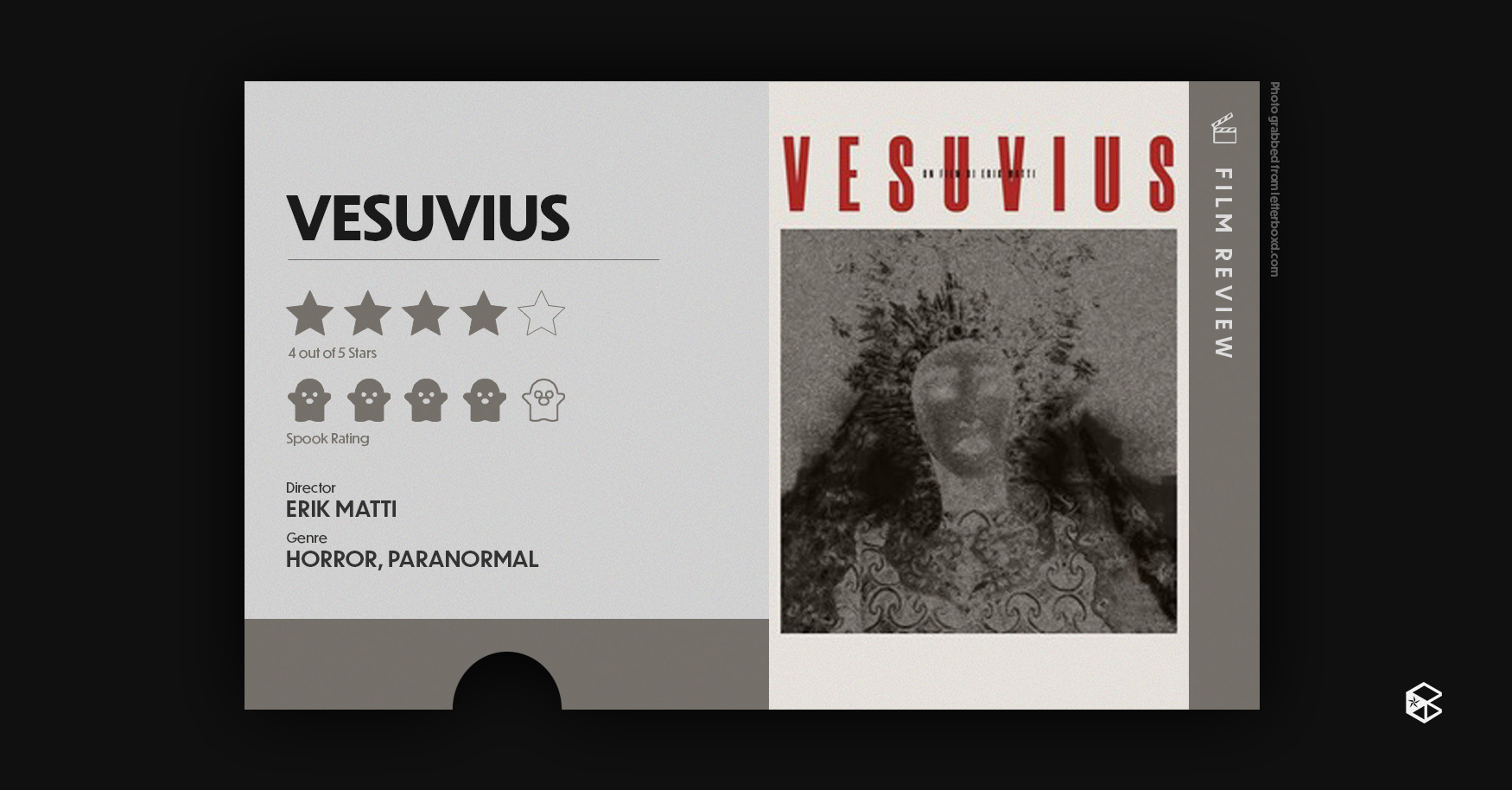 Short - VESUVIUS (2012)
From Erik Matti, renowned Filipino filmmaker, comes a story that opens with the line "People claim to have witnessed apparitions of the Virgin Mary. However, Catholic doctrine claims that the era of public apparition ended with the death of the last apostle."
This silent horror is a horrifying story of a quiet man (Gio Alvarez) who sees visions of the Virgin Mary, who compels him to commit heinous acts.
The film was featured as part of a short film anthology titled "Silent Terror" presented by the YOMYOMF network.
You can stream the short film on the YOMYOMF YouTube channel here.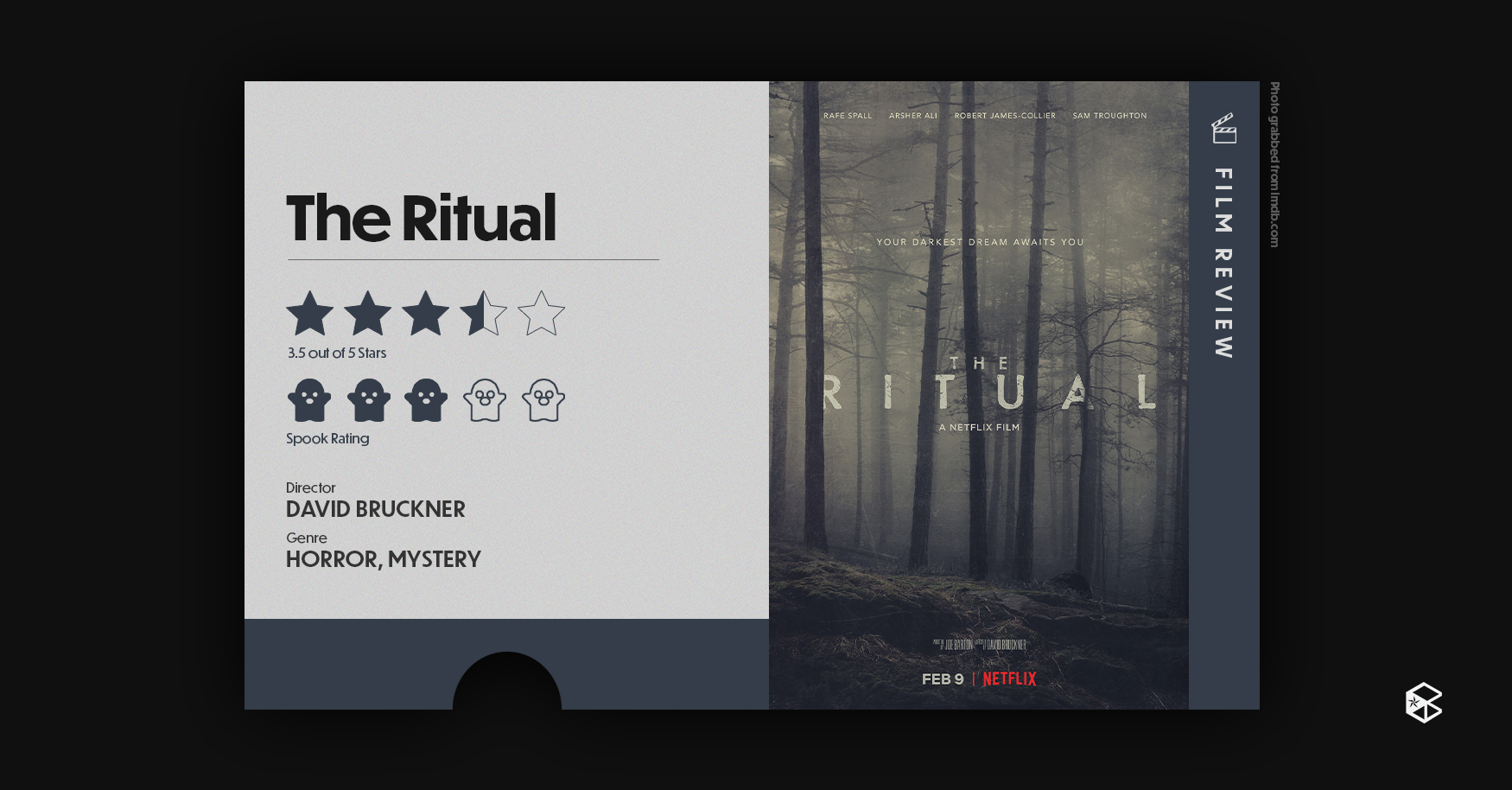 Monster - The Ritual (2017)
The Ritual depicts a group of four friends stumbling across an ancient evil while on their hike through the Scandinavian mountains. Reminiscent of the atmosphere The Blair Witch Project (1999) created, The Ritual perfectly captures the feeling of isolation and helplessness with its suspenseful scenes and strained character dynamics. The film is great at leaving breadcrumbs pointing toward the monster—before accumulating to the reveal of the bone-chilling creature.
The film is an enthralling exploration of human fortitude when confronted with an unimaginable terror. The Ritual excels in its slow buildup and action-heavy sequences, with an ending that will leave you pondering long after the credits roll.
The Ritual is available for streaming on Netflix.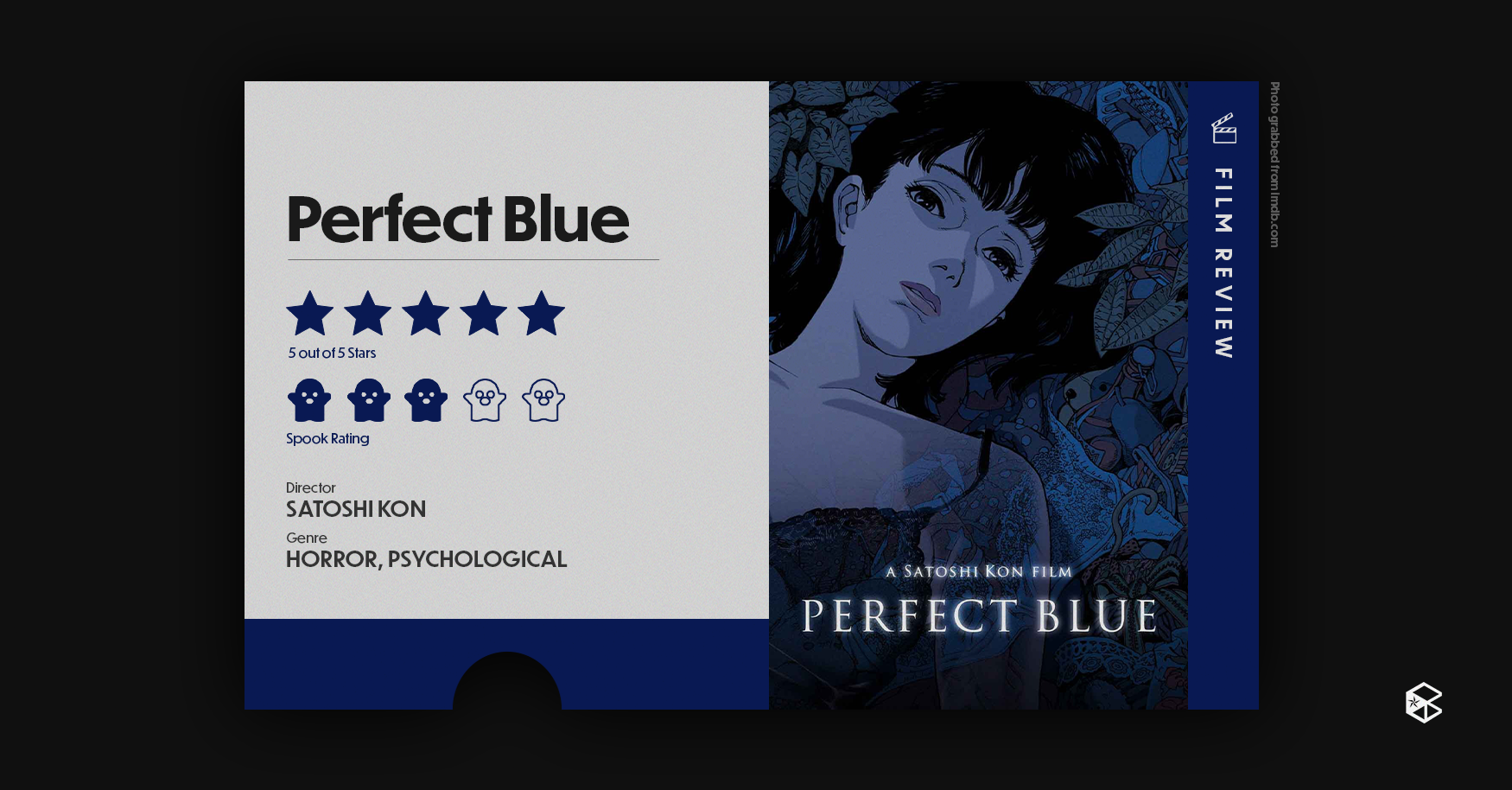 Psychological - Perfect Blue (1997)
From the brilliantly-twisted mind of Satoshi Kon, comes what some consider to be his magnum opus in Perfect Blue. The film revolves around Mima Kirigoe, an ex-popstar-turned-actress and her descent into madness as she grapples with her identity and her hold on reality. Filled with twists and masterfully animated sequences, Perfect Blue is a gem with social criticism that still rings true today.
Toying with themes of self-perception and parasocialism, the film also shows how animation is a medium rather than a constrained genre. Interspersed between the non-specific time cuts are sudden bursts of viciousness, keeping the audience on edge. Though one may get confused by Perfect Blue's complexly layered plot, the ending wraps up everything nicely—while still leaving room for interpretation.
If you're in the mood for a mind-bending flick, you can find Perfect Blue available for streaming on Prime Video.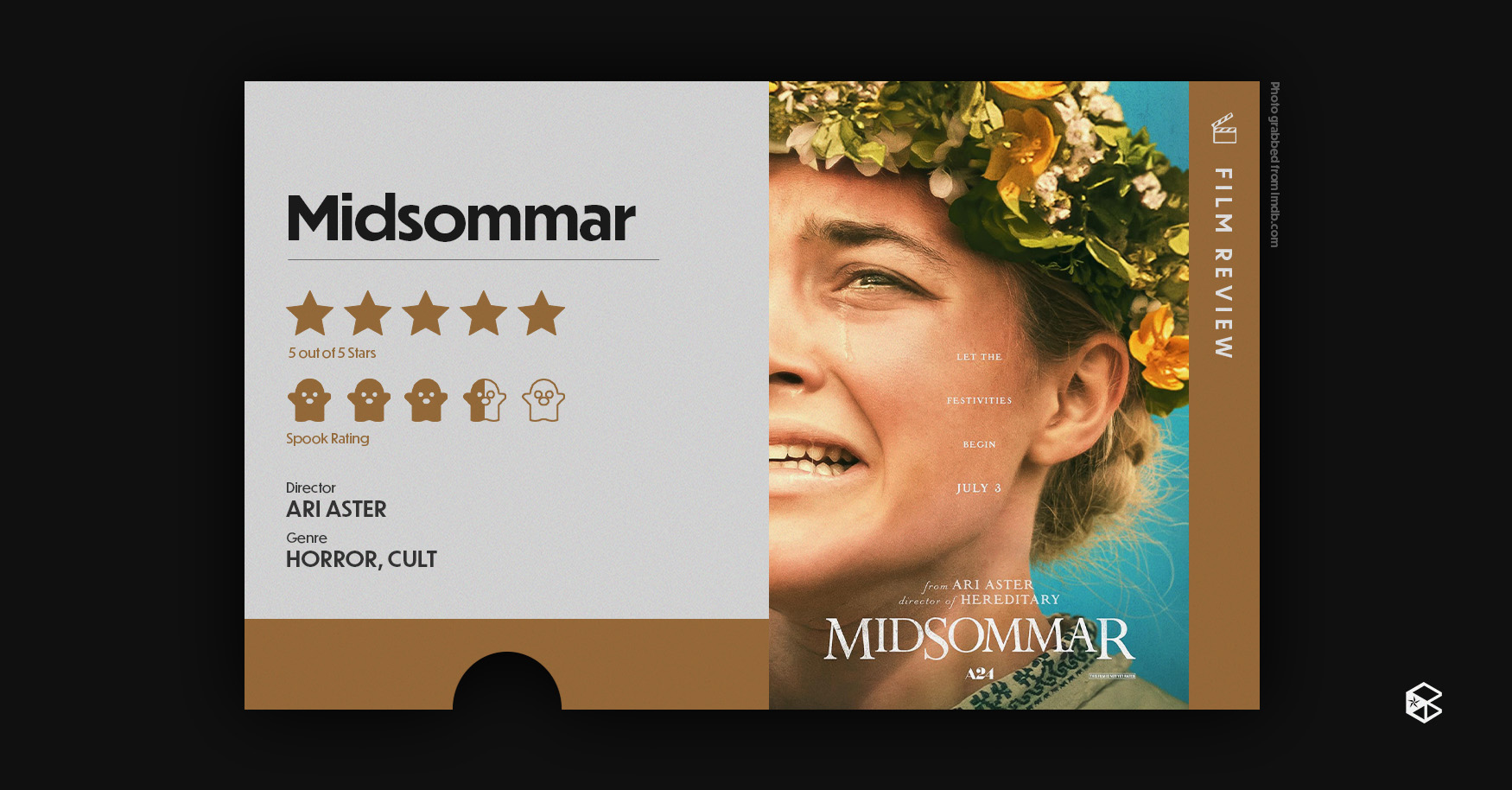 Folk Horror - Midsommar (2019)
Fans of the horror juggernaut, A24, often regard Midsommar as Hereditary's other half—both being the brainchild of widely-known and well-loved director, Ari Aster. Midsommar thrusts the audience into the world of Dani (Florence Pugh), who is left deeply traumatized by a family tragedy and stuck in a dysfunctional relationship. The rift between her and her partner, Christian (Jack Reynor), only worsens as they take a trip to rural Sweden.
Haunting, yet weirdly beautiful, the film painfully unfurls Dani's deteriorating psyche. This is only amplified by the coldness and antagonism coming from Christian and his friends. It also presents two contrasting perceptions of death—with Dani's aversion towards it and the Hårga's acceptance of it. Truthfully, this film is no easy watch and may require the viewer to first be in the proper headspace before viewing it. Notably, it does not shy away from graphic depictions of death.

If you are strong enough to uncover the tragedy that is Midsommar, it is available to stream on Prime Video.