As a testament to the Benildean brand of creativity, three animators from De La Salle-College of Saint Benilde namely Mikayla Lariosa, Mitzi Lim, and Frankie Aldana bagged several awards in Animahenasyon, an annual celebration of Filipino animation and the creativity of Filipino artists.
The Benildean sat down with the three winners to discuss their varied perspectives on the state of Philippine animation, their individual experiences entering Animahenasyon, and their upbringing and aspirations as future animators.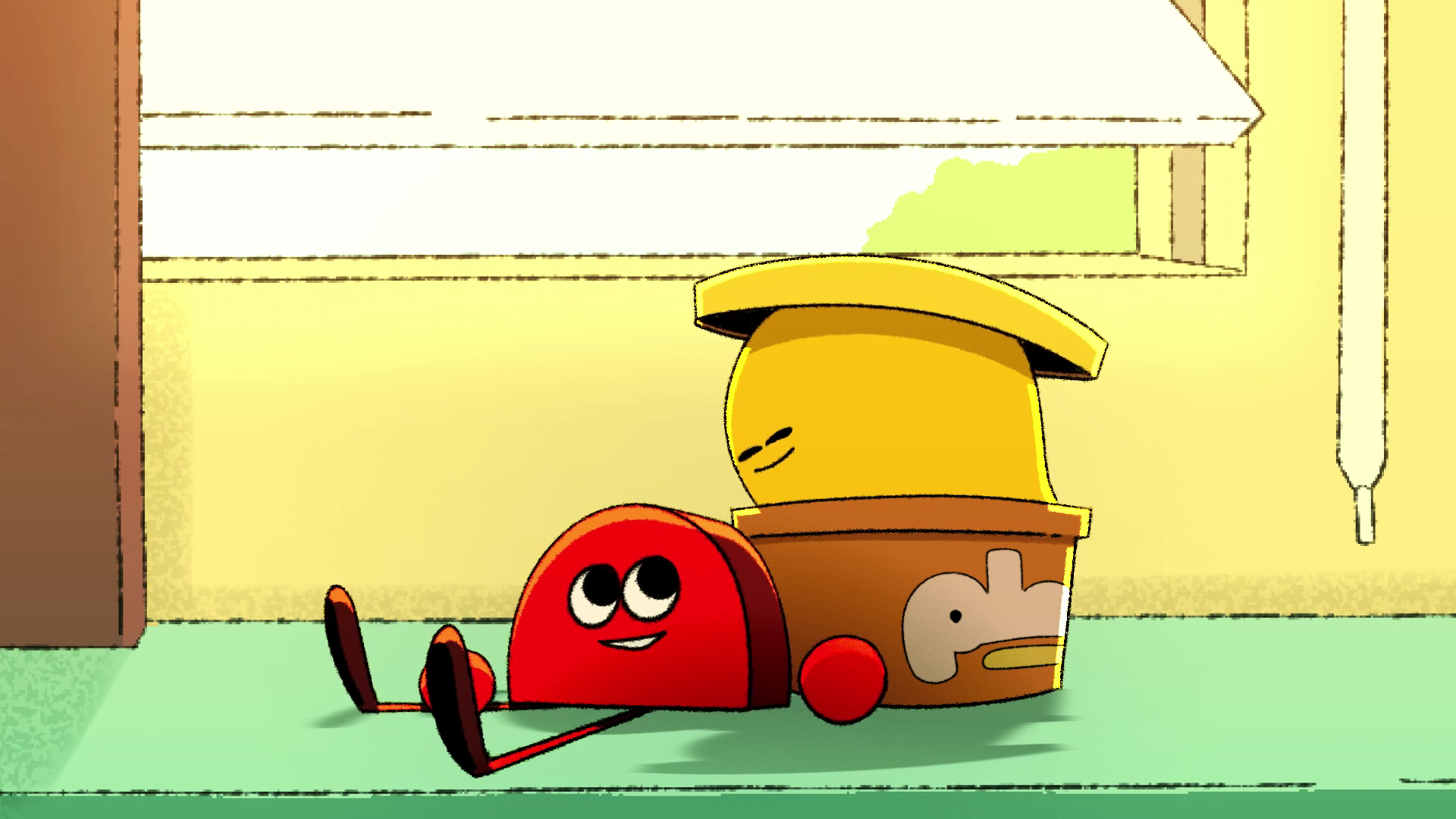 Mikayla Lariosa (@mikkmakii)
For 21-year-old ID 118 AB Animation student Mikayla Lariosa, the decision to participate in this year's Anikompetisyon, the competition part of Animahenasyon, was greatly motivated by her supportive circle of friends. Submitting her entry two days before the deadline, she was surprised to find she had bagged the Grand Prize Award and Best in Storytelling Award under the student division for her well-received animated short film Dear Friend.
Highlighting the importance of social support, Dear Friend teaches a valuable lesson on creating safe spaces for people to engage in honest and open conversations with each other. Being able to successfully impart its inspirational message to the viewers and panelists of the event, Lariosa then expressed her gratitude for the overwhelmingly positive response that she garnered for her film.
"What really made a meaningful impact on my life were the comments that I received from viewers and the live feedback I witnessed during the top 20 screening of the films." Enamored with messages from viewers asking for insights on animation, those wanting to watch her film again, and a panelist messaging her right after the Q&A session, she felt joyful that her skills in animation have the power to tap into people's hearts.
Lariosa's passion for animation kicked off after watching the first film of the series, How to Train Your Dragon. Throughout the years, she delved more into the practice of illustration as she explored her favorite series, such as "Gravity Falls" and "Voltron: Legendary Defender."
From behind-the-scenes clips to concept art creation, Lariosa takes inspiration from other aspects of the art and animation industry, including fandom engagements and fan art. She is also interested in the works of esteemed artists such as Tristan Yuvienco, who specializes in animation, books, and comic illustrations.
Lariosa advises aspiring animators to take rests from time to time, to build their visual library, and to take every opportunity to showcase their works.
"Go enter your films in festivals; there's no harm in trying. Philippine animation deserves to be seen by the world."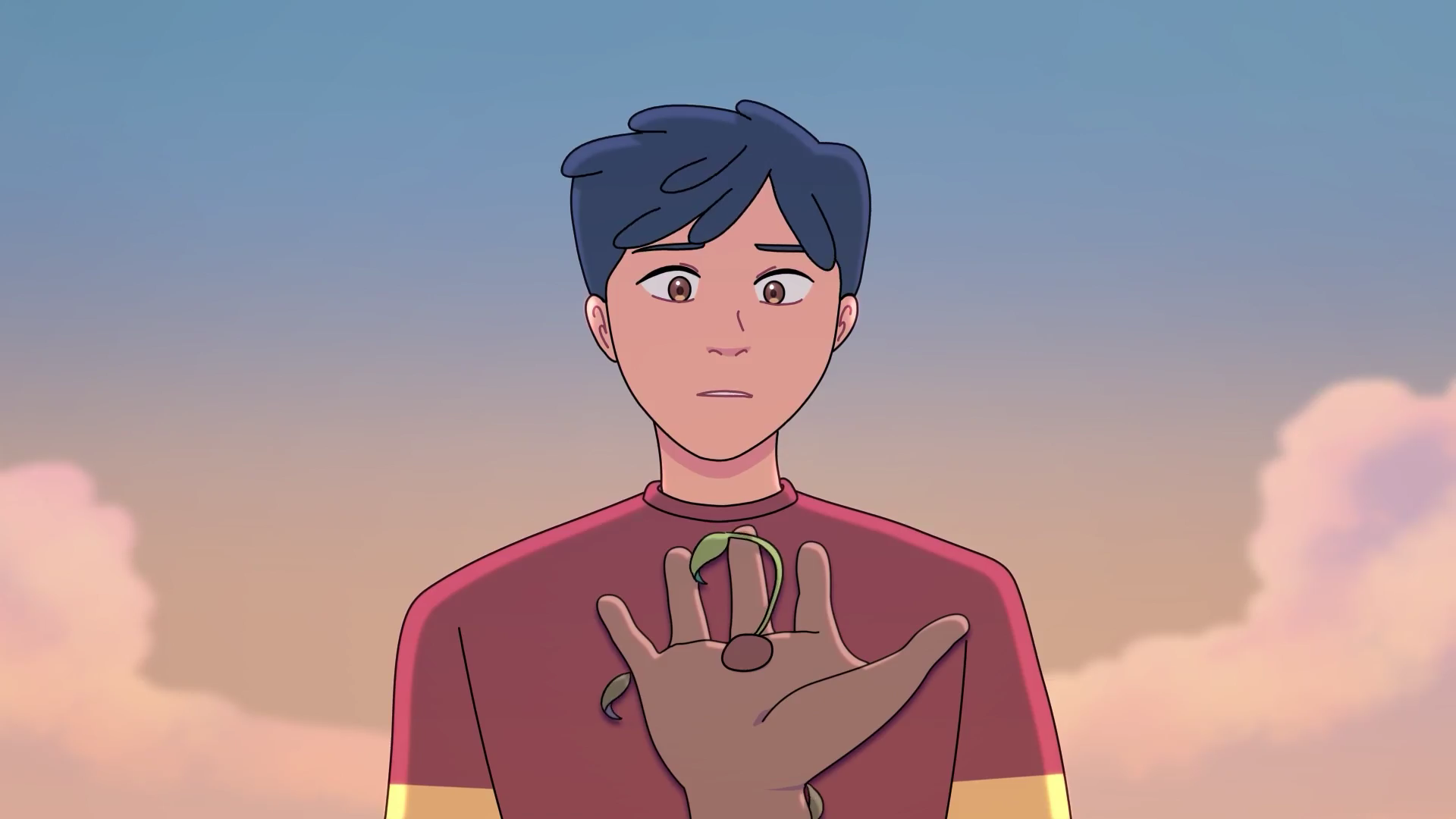 Mitzi Lim (@lizmidoodles)
For Mitzi Lim, ID 118 AB Animation student, achieved a significant milestone when her short film Binhi won the Jury's Special Citation Award. From being unsure and hesitant about the direction of her work, Lim's immense dedication and hard work enabled her to produce an impactful film, eventually leading her to try out for the competition. She shared that her professors have constantly advised her to solidify the film's intended main goals and suggested ways to elevate her animation skills further to deliver a greater impact.
Taking an interest in the topic of environmental awareness, Binhi tackles the devastating effects of deforestation and how the actions of humans ultimately decide the future of our forests and natural habitats. Surpassing expectations, Lim felt honored that her efforts were acknowledged by industry professionals, as she takes this experience as a "stepping stone" to excel even more with her future works.
"There were a lot of instances where I had doubts about whether I should continue or not, but seeing the end result of my short film, where I put the most effort, is quite rewarding in and of itself," the 23-year-old shared.
Tracing back to Lim's childhood, watching cartoons and animated movies has always given her comfort and amusement. Infatuated with the animation process and workflow, she enjoys the limitless sense of imagination that comes with it, from character designs to world-building. "There's just so much wonder in it, and I want to be a part of that."
Lim mentioned her creative inspirations ranging from animations created by students and small studios that are published on Youtube and Vimeo. Currently, she likes films produced by notable French animation school Gobelins. Astounded by their unique compositions, she recalled her love for the film HÔTEL NUIT NOIRE, referring to it as an ethereal experience with a magnificent art direction.
Lim said that her journey as an animation student had been a rollercoaster ride from start to finish. Despite the challenges, her unwavering perseverance and motivation to work on her skills and fundamentals allowed her to thrive against the odds. She believes those who want to enter the animation industry must always start by honing the essential basics to bring out the best in one's craft.
"Learn all the fundamentals because they will serve as your building blocks to good animation and just keep practicing them along the way. Also, have patience with it because it tends to be a long ride from there."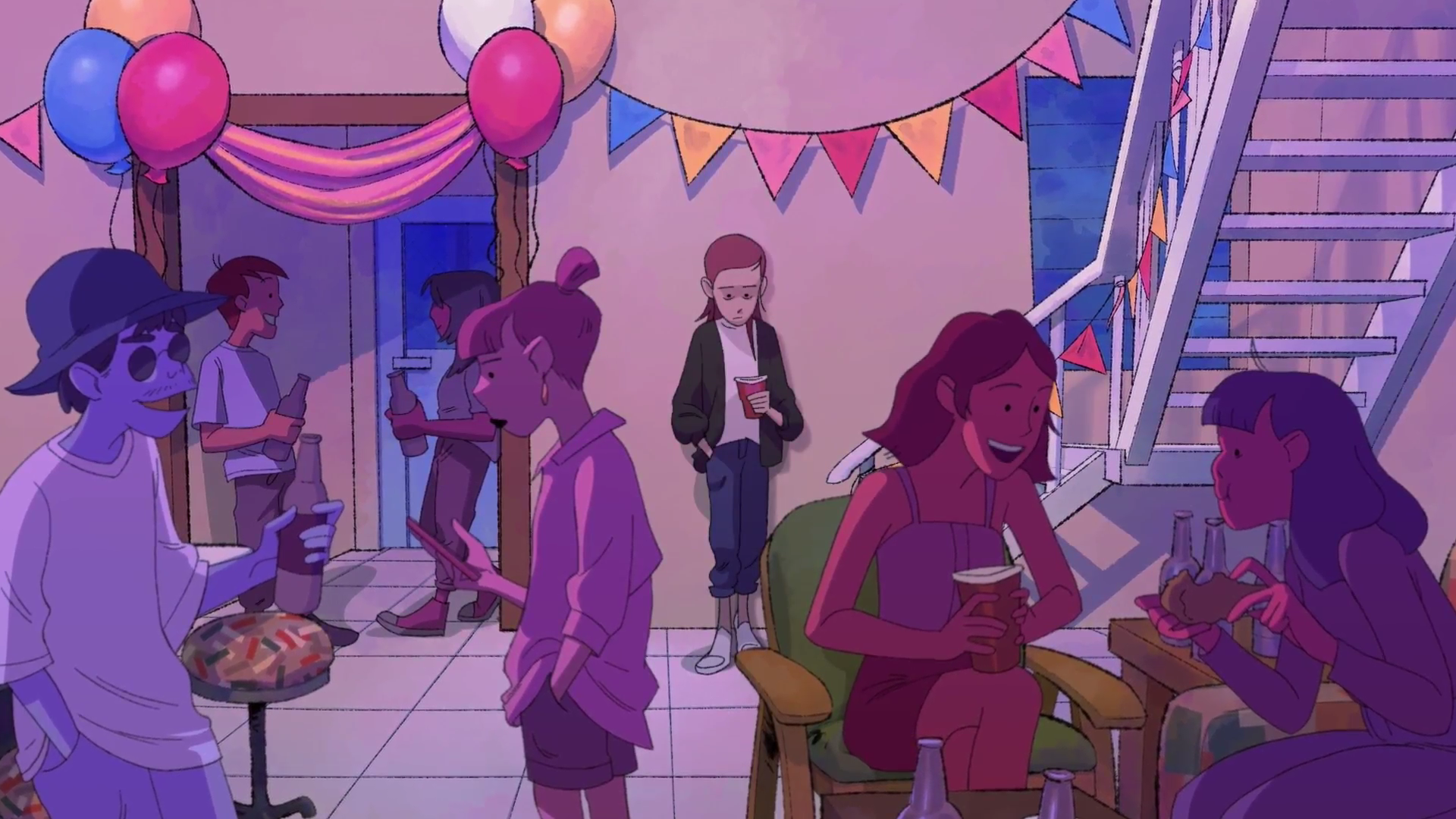 Frankie Aldana (@frankie.drawsthings)
118 AB Animation student Frankie Aldana created It's Just A Cupcake, a film that shines a light on the misunderstood topic of eating disorders. Frankie explained their motivation for tackling this topic was rooted in personal experience, "I wanted to look into it—to challenge myself. [Mainly] because I was going through that during that time. 2019 was a very low year for me, [...] So while I was researching about eating disorders, I was trying to break out of my own behaviors."
The 23-year-old has sought to challenge the harmful and triggering media representations of eating disorders and offer a more nuanced and empathetic understanding of what it feels like to live with one. "I wanted to focus on what it felt like so that I wasn't feeding into more triggers about it. I wanted people to understand what it feels like as opposed to relying on the shock factor of starvation or emaciation, or the something that they usually focus on in [the] media."
Frankie's journey to becoming an animator was somewhat unexpected. They initially planned to study psychology, but a spur-of-the-moment decision in Senior High to join friends in the arts and design track led them to discover their passion for art. Frankie explained, "[While studying psychology] would've been a more lucrative option, I wouldn't be drawing." They added, "I think pursuing animation is scary, especially here in the Philippines. There's not a lot of support in the art industry; the pay isn't [great] when you compare it to other professions you could go for."
"You see things like Disney, DreamWorks, Pixar, and you think it's like a fun dream to pursue. Pero, when you grow up and then you realize Disney is not in the Philippines. Pixar is not in the Philippines." Despite the risks and challenges, Frankie remained hopeful for the future animators in the country, saying, "Although now, there are more Filipino animators [and] writers working in the big animation companies. It's more hopeful for my generation and the generations to come." Frankie clarified that while they don't see themselves working for one of these big companies, they are content with a "mediocre animator life" as long as they can live comfortably doing what they love.
It's Just A Cupcake received several awards at the festival, including Best Production Design Award, Best Non-Narrative Animation Award, and The John Martin Award, an award recognizing animators with excellent 2D traditional / hand-drawn animation techniques.
Their parting words for aspiring artists were borrowed from one of her professors, "You don't have to change the world," adding that you shouldn't pressure yourself as an artist to have groundbreaking work every time. "If it changes things, it changes things. But if it doesn't, hopefully, it's still a fun, entertaining thing that people can enjoy."