The art of illustration is complex, as illustrators learn several skills to create pieces depicting the stories and characters they want to offer the world. In the local art scene, the Philippines is no short of awe-spiring illustrators who have created artworks that have impacted both local and international audiences.
In a series of interviews with The Benildean, some local illustrators shared what it's like being a local artist. From imparting their humble backgrounds to giving insightful thoughts on artist misconceptions, these illustrators are sure to give a daily dose of inspiration to creatives out there.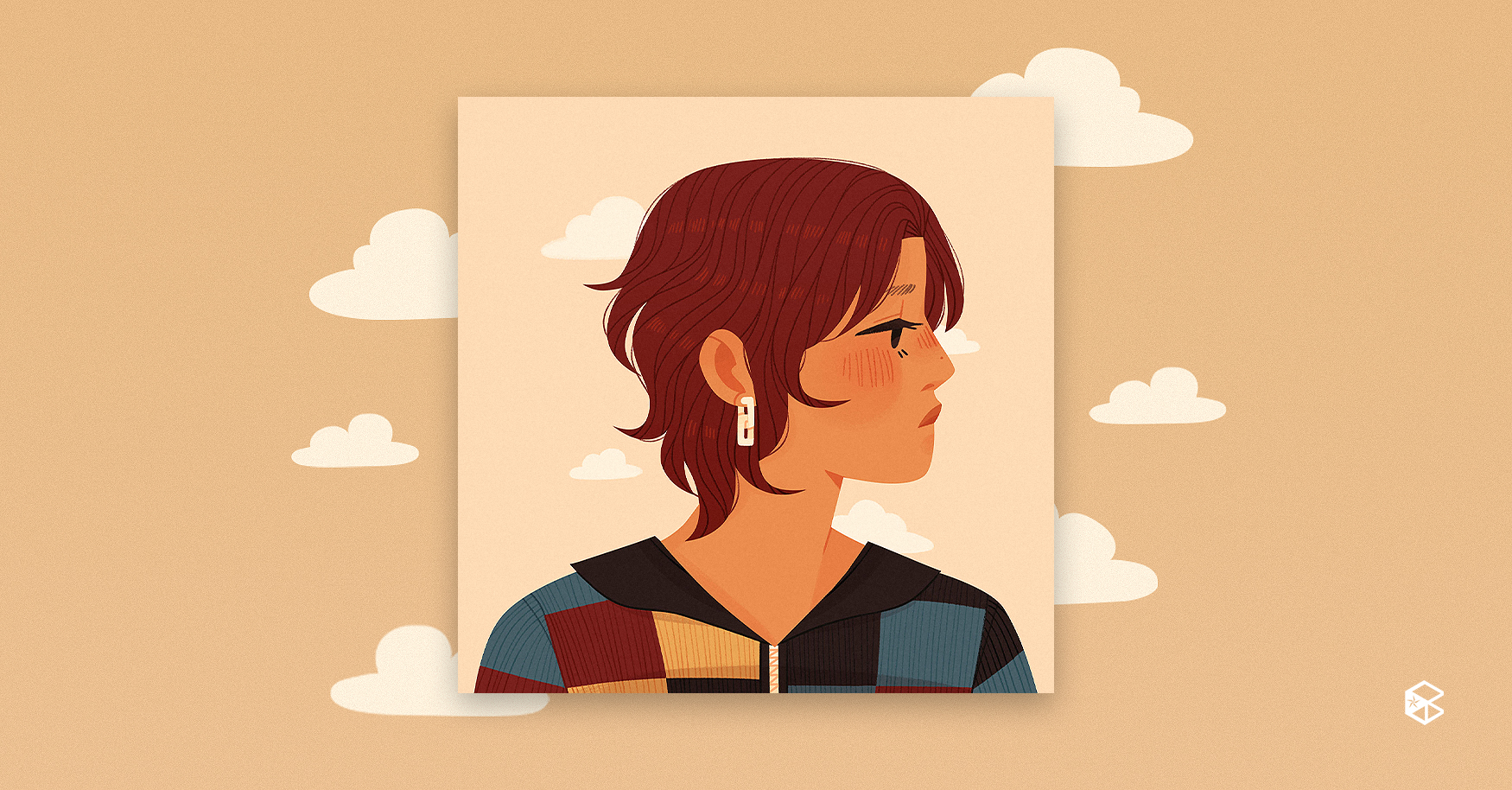 Layout by Rara Lubay
Danna Catapang (@artngbubu)
First off is Danna Catapang, a multimedia arts and design student who draws inspiration from subjects regarding womanhood, sexuality, religion, and tradition in her illustrations. Currently, she takes freelance projects and commissions while creating illustrations ranging from editorial work to fan art. She uses symbolism, flowy and bold lines, and dynamic shapes in her works, with a hint of experimentation at times with grim and macabre themes. "Feel free to experiment, try out different things, and find yourselves within your art," she advises artists who are finding their own art style.
Wanting to create without restriction, Catapang shared that, "One of the most important things for me as an artist is to be able to express myself–my emotions, thoughts, and passions freely." This is certainly present in her works that heavily incorporate human subjects, emphasizing emotions through bodily gestures. Similarly, her work is influenced by her personal beliefs and perceptions that aim to advocate for inclusivity in her pieces.
You can find Catapang's moving artworks on her socials here.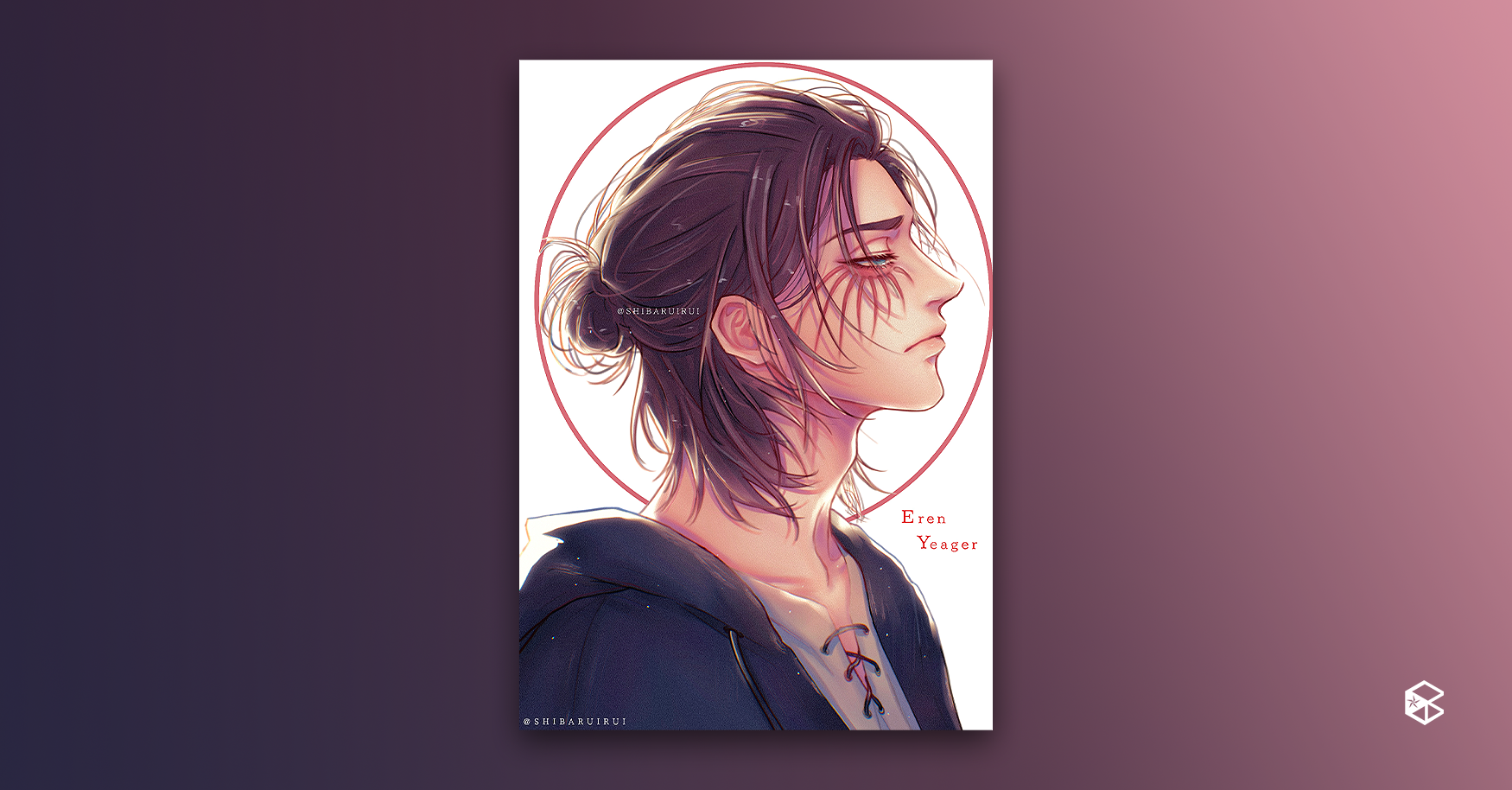 Layout by Reina Cruz
Shibaruirui (@shibaruirui)
A fan of anime, Shibaruirui credits Japanese animation for motivating her to pursue art. This led to her from drawing anime fan art as a hobby to opening commissions and selling merchandise. Her illustrations mostly consist of semi-realistic anime character portraits from the current anime series she's watching. She makes it a point to draw what she wants to draw and share it with everyone around her, highlighting male anime characters.
Similarly, when creating her pieces, Shibaruirui is inspired by manga artists such as Yana Toboso, Ogeretsu Tanaka, and Takehiko Inoue. Though struggling with burnout and still finding an art style, she loves the artistic freedom, line art, and rendering she has as an illustrator.
"Not every artwork will be good and we should learn how to understand that," she shared as a tip, which applies to dealing with times of creative burnout and struggling in illustrating.
If you're interested in learning more about Shibaruirui and her style, she currently teaches in Class 101 and you can view more of her artwork on Instagram.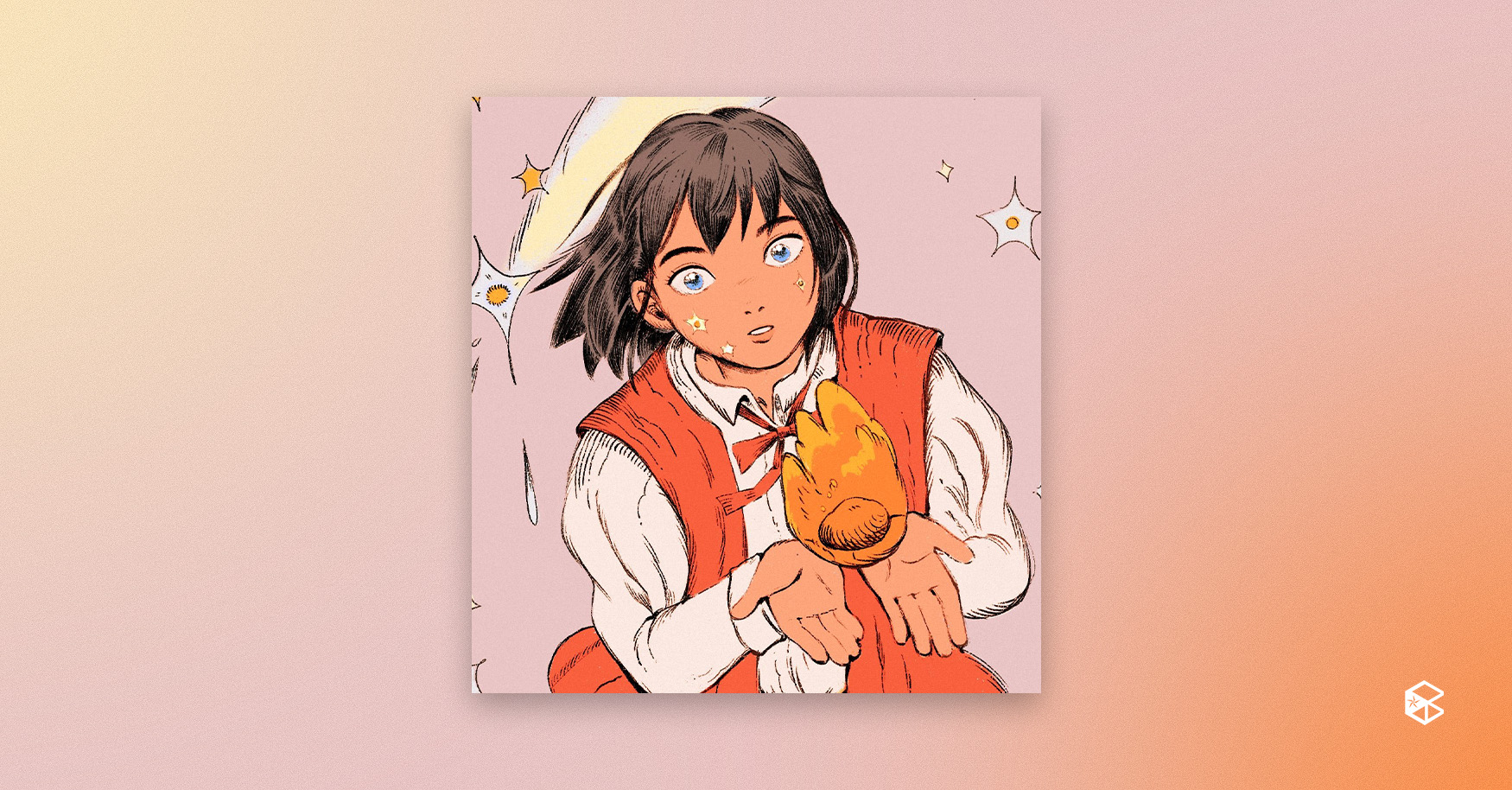 Layout by Alia Medina
Ibon Adarne (@birdfrogdraws)
Next is Ibon Adarne, an ID 115 Animation graduate working full-time as a freelance illustrator and character designer for games, films, and publications. With works ranging from whimsical surrealistic fantasy to capturing the magic of mundane everyday life, Ibon Adarne loves depicting fantastical creatures and incorporating them into small moments of their life in all of their pieces.
Inspired by the works of illustrators Tadahiro Uesugi, Yoshitaka Amano, and Gustav Klimt, and films from director Henry Selick and Studio Ghibli, Adarne has emphasized how drawing allowed them to appreciate the world and life they have lived. Similarly, they shared that their favorite thing about being an illustrator is "Being able to communicate a feeling through art and having that feeling be understood by a viewer," as seen in the whimsical characters they have created.
Grab a copy of Ibon Adarne's prints in their shop and be mesmerized by their artwork here.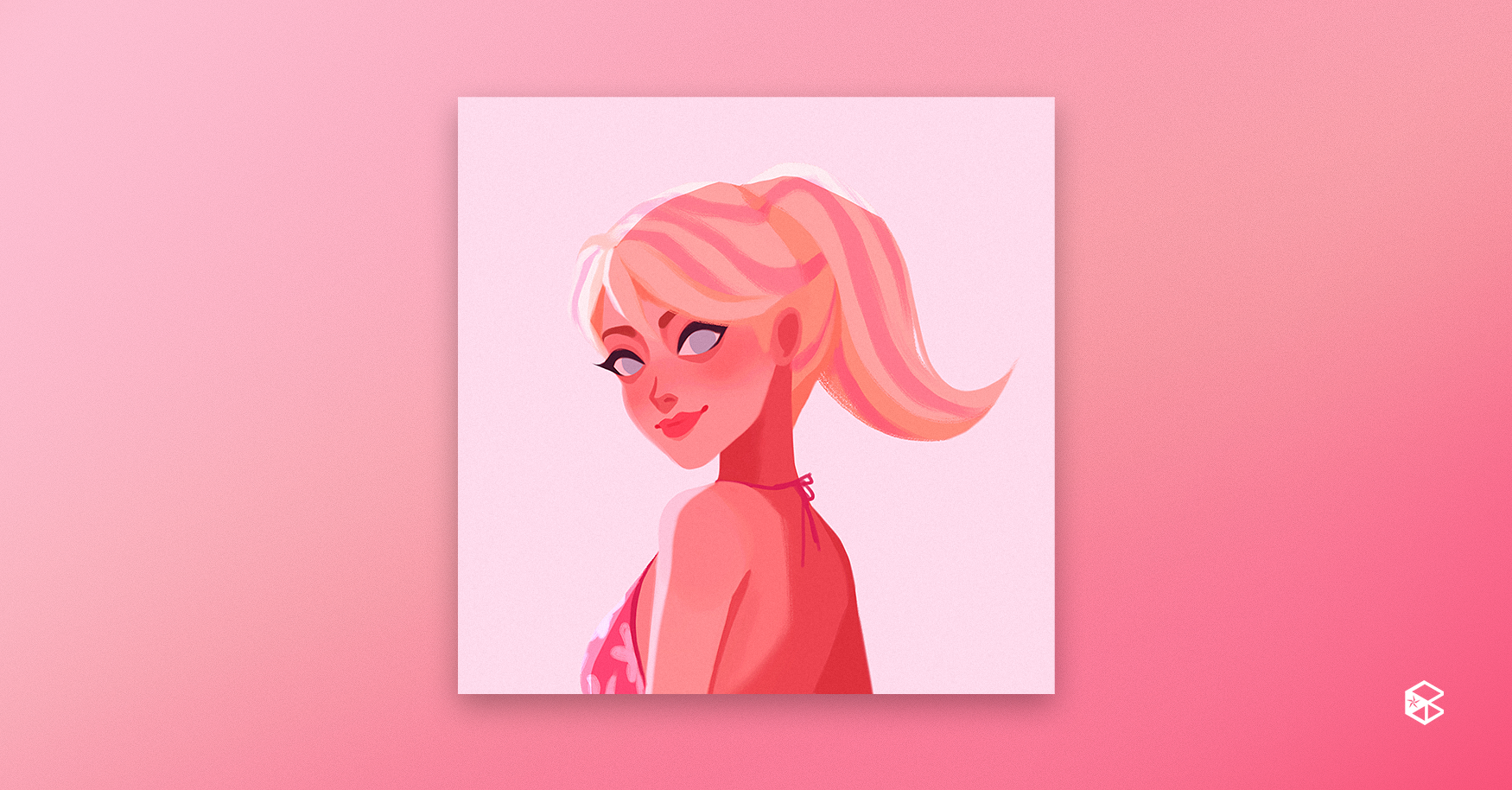 Layout by Maia Martin
Jewel (@summersnowqueen)
A psychology student first, Julienne "Jewel" Ozaeta illustrates for fun while earning money on the side as an artist. After watching Frozen in 2013, the film opened her to the world of art as a profession and inspired her to dream of being a character designer. Her illustrations today primarily fall under character and fashion illustration while dabbling in creating fanart for her favorite media.
Jewel's art style is recognizable by her pink tones, quoting it as "unapologetically girly." As most of her pieces are illustrations of favorite characters from old Barbie and Disney animated films, her style evokes nostalgia while also showcasing trendy fashion. She shares that creating is a medium to express herself as she loves all things shiny and glamorous and that nothing is ever 'too extra' for this quirky artist.
Admire Jewel's nostalgic and fashionable illustrations on Twitter.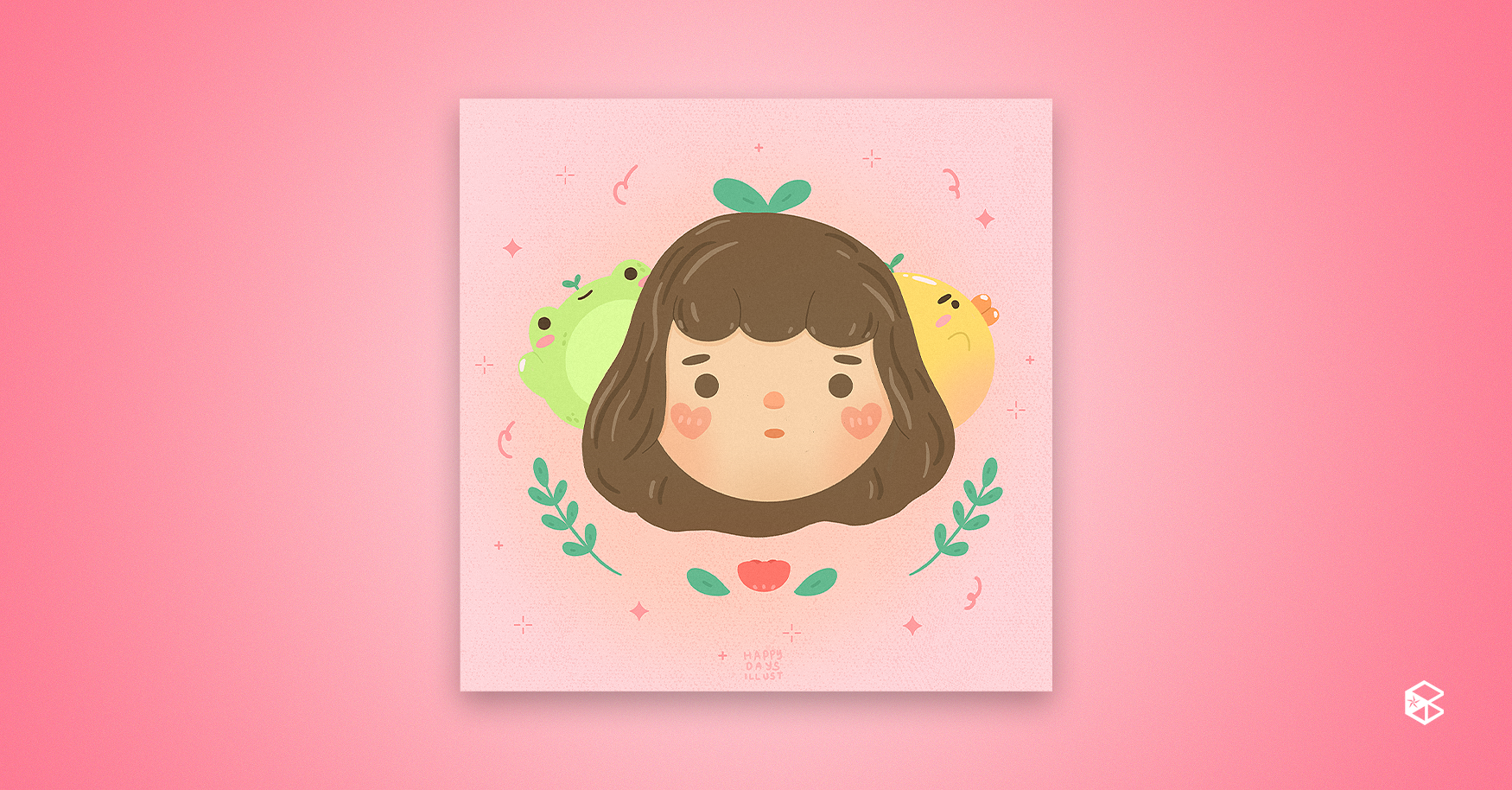 Layout by Reina Cruz
Happy Days Illustration (@happydaysillust)
With illustrating as a sideline, Shalla "Sha" Yu is a full-time human resources employee who started to learn watercolor painting and creating digital doodles upon entering her 20s. Sharing her background on how she stumbled upon illustrating, one of her friends saw her digital doodles and suggested that she sell them as stickers. "Never worry about whether or not it's too late to start; you'll be surprised at how fast you can learn," Sha encourages artists who believe that pursuing art must be done at a young age.
Creating pastel tones and blobby shapes, she illustrates adorable animals doing silly things
such as frogs holding knives and birds and dogs doing yoga poses. Similarly, she's inspired by having to look at something simple and cute to help them go about their day. Experiencing a lot of sadness in her youth, Sha wants to pass that happy feeling from seeing cute things, hence her artist name, "Happy Days Illustration."
Check out Sha's cute and silly illustrations here.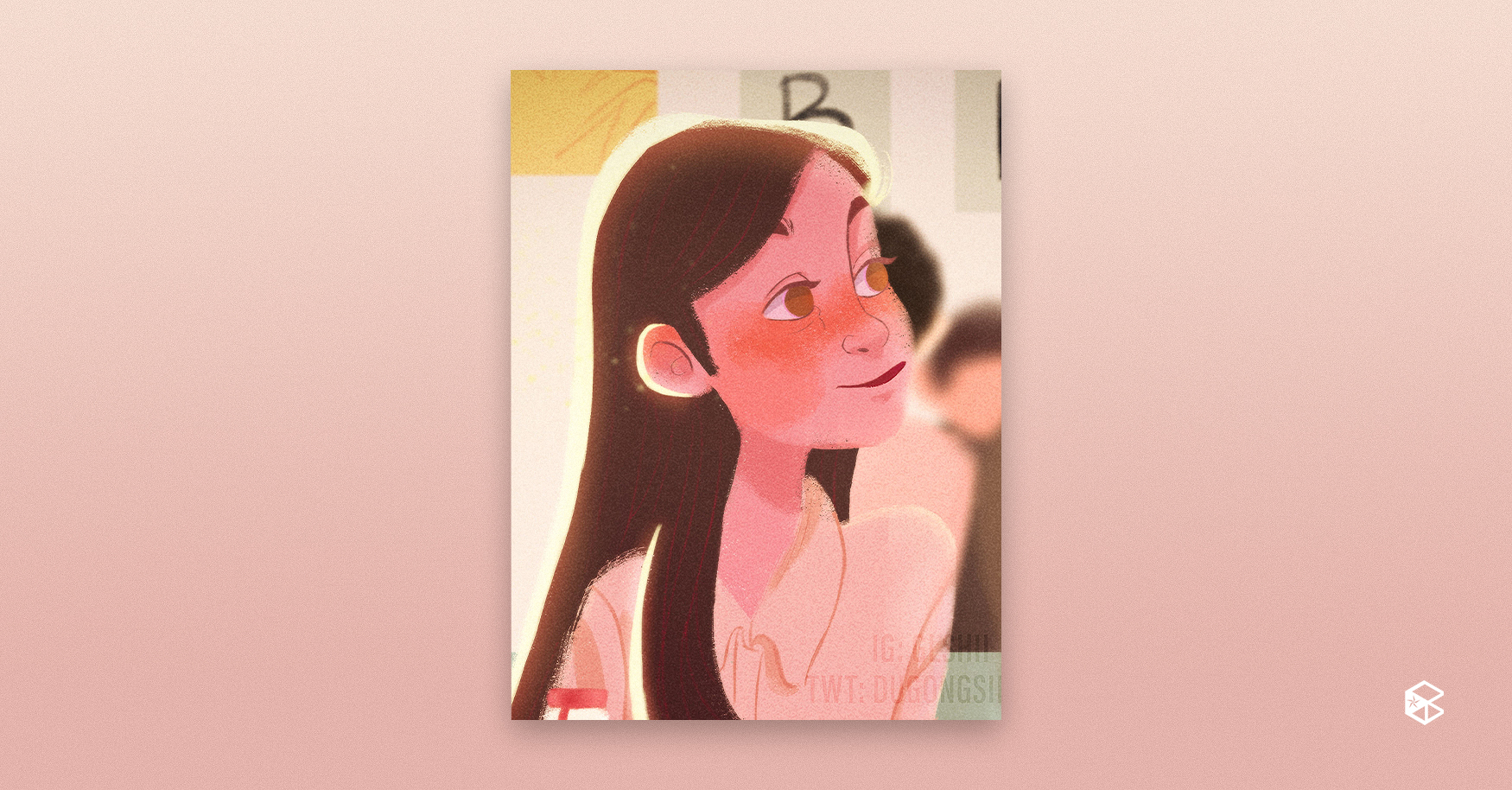 Layout by Rara Lubay
Shii (@dugongsining)
Last but not least is Shii, a full-time junior illustrator who creates artwork with a combined style of children's illustration and visual development. Inspired by Hayao Miyazaki's film Spirited Away, she also wanted to inspire others through her work by "making drawings come to life." Initially wanting to become an animator for Pixar and then making Filipino animated films, the pandemic gave Shii the chance to tell stories through illustrations, aiming to create for younger audiences.
Shii often uses textured brushes to give her art personality. Mostly illustrating kids and teens, she also loves to illustrate sapphic-focused works when inspired. This reflects her advocacies of LGBTQIA+ and women's rights, access to abortion, and feminism. With that, Shii finds it surreal how people often hear how her art made them "feel something"—that her artwork affects someone's life.
Fall in love with the visual stories from Shii found on her Twitter.
Coloring over myths and misconceptions
Aside from getting to know the art styles and processes of these local illustrators, they shared their insights on illustration as an art form, misconceptions, and their experiences as an illustrator in the local scene.
Catapang shares how she's fortunate enough to be around people supporting her work despite the long way towards the country fully supporting artists. While Adarne airs out that despite the horror stories of the Philippines' lack of support for artists, they share how the country's artist community is "tight-knit and incredibly warm."
When it comes to the profession of illustration, Jewel calls out a huge misconception that illustrators can work in unrelated art fields. She highlights how artists have different strengths in art, with hers leaning towards illustration. On the financial side, Shibaruirui debunks the "No money, no future" misconception in art, quoting how, "There is a future if you support your local artists."
Besides that, Sha imparts that illustrations today play a huge role in relaying information. Shii also mentions how illustrations are powerful in expressing beliefs and moving people's hearts, mentioning local artist Tarantadong Kalbo's "Tumindig'' illustration that sparked artists to come together and speak out.
Sketching a better scene for illustrators
With the art of illustration becoming increasingly powerful, this demands people from all over the world to realize the impact of illustrators. Subsequently, the impact and relevance of creatives in society. This is especially true for the Philippines, as local illustrators can heavily empower Filipinos with their works and move them in unique ways.
There's so much potential in the Philippine art community; the only thing lacking is support. Be moved and inspired through the art of illustration!