As we enter 50 years since the declaration of martial law in the Philippines, different organizations are standing up for truth by preparing movie screenings, exhibits, and all else they can assemble for one cause. Never forget the reality of our history and take a trip to the different events these organizations have in store.
On Sept. 21, 1972, the late Ferdinand Marcos Sr. put the entire country under martial law, forever marking that day as the start of a tragic era for the country. With countless human rights violations, it commemorates its 50th anniversary this year—50 years of passing down its history and remembering those we've lost along the way.
Many organizations have stepped up, providing different events and activities that aim to educate and correct false narratives in the name of truth: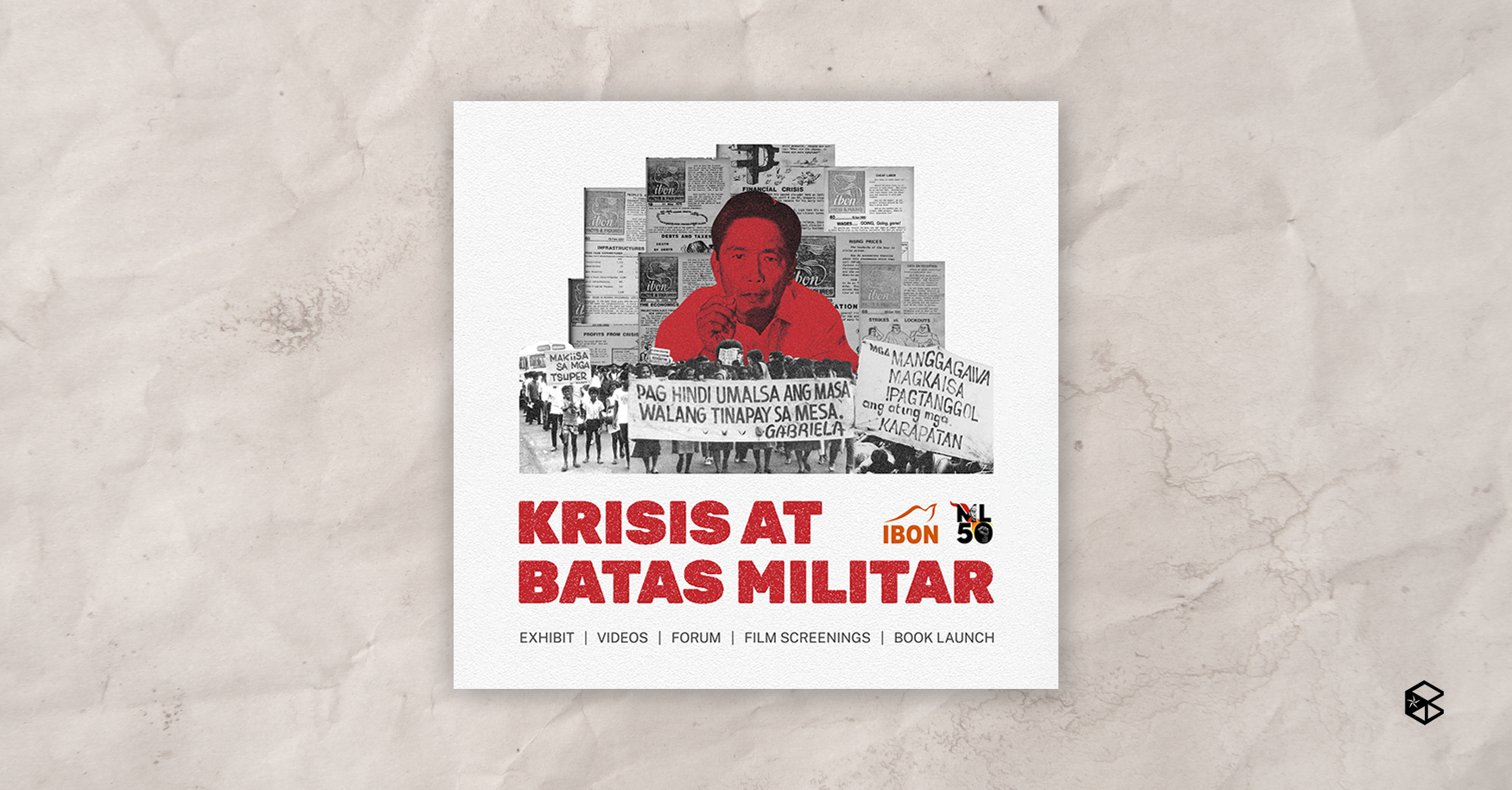 Krisis at Batas Militar Exhibit exhibit and book launch
The non-governmental organization IBON Foundation organized a month-long literature-focused event. Wonder at the different abstracts, photos, artworks, and books that feature the life of Filipinos in the 70s and 80s, especially under Martial Law, in their exhibit and book sale at 114 Timog Avenue, Quezon City.
The organization will also have a book launch titled "Martial Law @ 50: Alaala at Kasaysayan ng Pagbalikwas" on Sept. 30. Organized by Tanggol Kasaysayan and CONTEND, IBON Foundation publishes a compilation all about Martial Law made by different academics, historians, and human rights advocates.
Don't miss out on the exhibit and book sale from Sept. 6 to 30, Mondays to Fridays, open from 10:00 a.m. to 5:00 p.m.

Catch up on IBON Foundation's commemorative events through their Facebook page.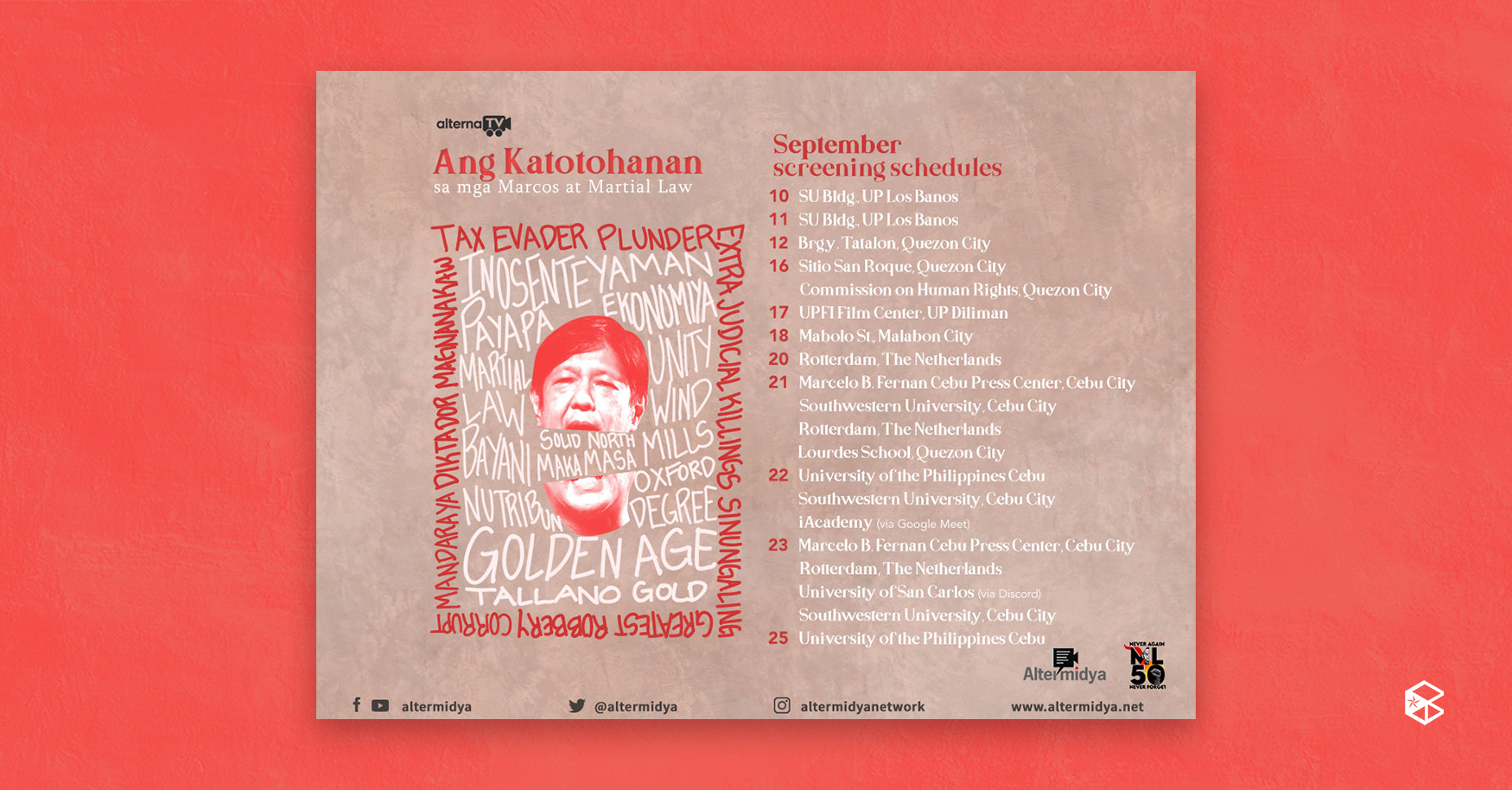 Ang Katotohanan sa mga Marcos at Martial Law
Media and news company Altermidya promotes the truth behind Martial Law and the Filipino film industry by hosting free screenings of Martial Law films locally and internationally. Screening films from Sept. 10 to 25, don't miss out on the important dates and locations for the screenings:
Sept. 21
Marcelo B. Fernan Cebu Press Center, Cebu City

Southwestern University, Cebu City

Lourdes School, Quezon City
Sept. 22
University of the Philippines Cebu

Southwestern University, Cebu City

iAcademy (via Google Meet)
Sept. 23
Marcelo B Fernan Cebu Press Center, Cebu City

University of San Carlos (via Discord)
Sept. 25
University of the Philippines Cebu
"Ang Katotohanan sa mga Marcos at Martial Law" is a first-come, first-served registration requiring audiences to bring their vaccination cards for safety and health protocols.

You can find more information on the screenings on Aletermidya's Facebook page.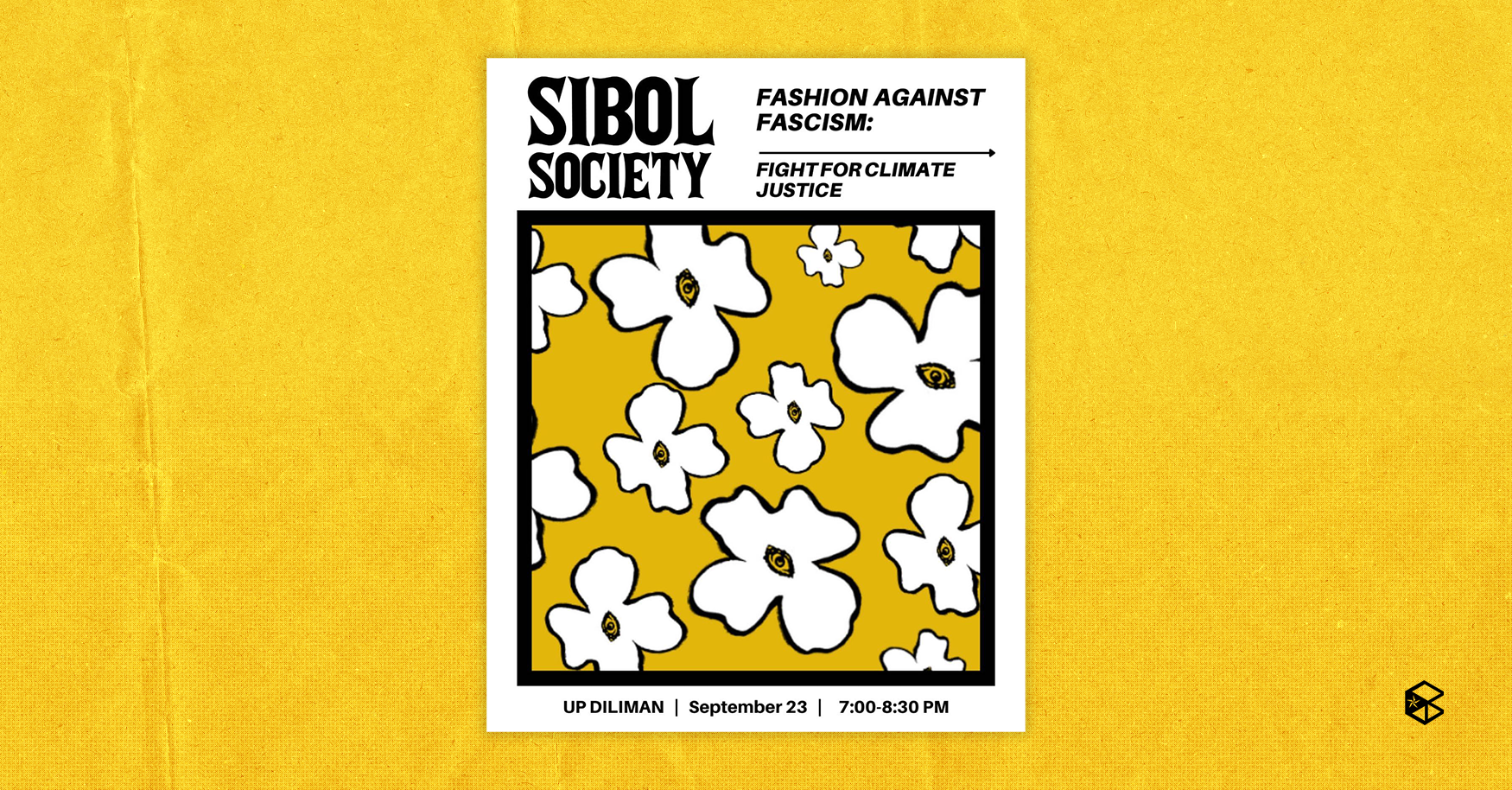 Sibol Society: Fashion Against Fascism
Alongside their Global Climate Strike, Youth Advocates For Climate Action Philippines (YACAP) will bring their advocacies onto the runway with "Sibol Society: Fashion Against Fascism." The fashion show is not only a call to action against climate change, but is also a throwback to 70s fashion paired with \activism against martial law at that time.
Bringing together the fight against climate change and the remembrance of the country's martial law history, YACAP chants #PeopleNotProfit. The event is set to happen in UP Diliman on Sept. 23 from 7:00 p.m. to 8:30 p.m. and is open to the public.
Join in and learn about history through fashion by signing up for the event through their registration form and visiting YACAP's Facebook page.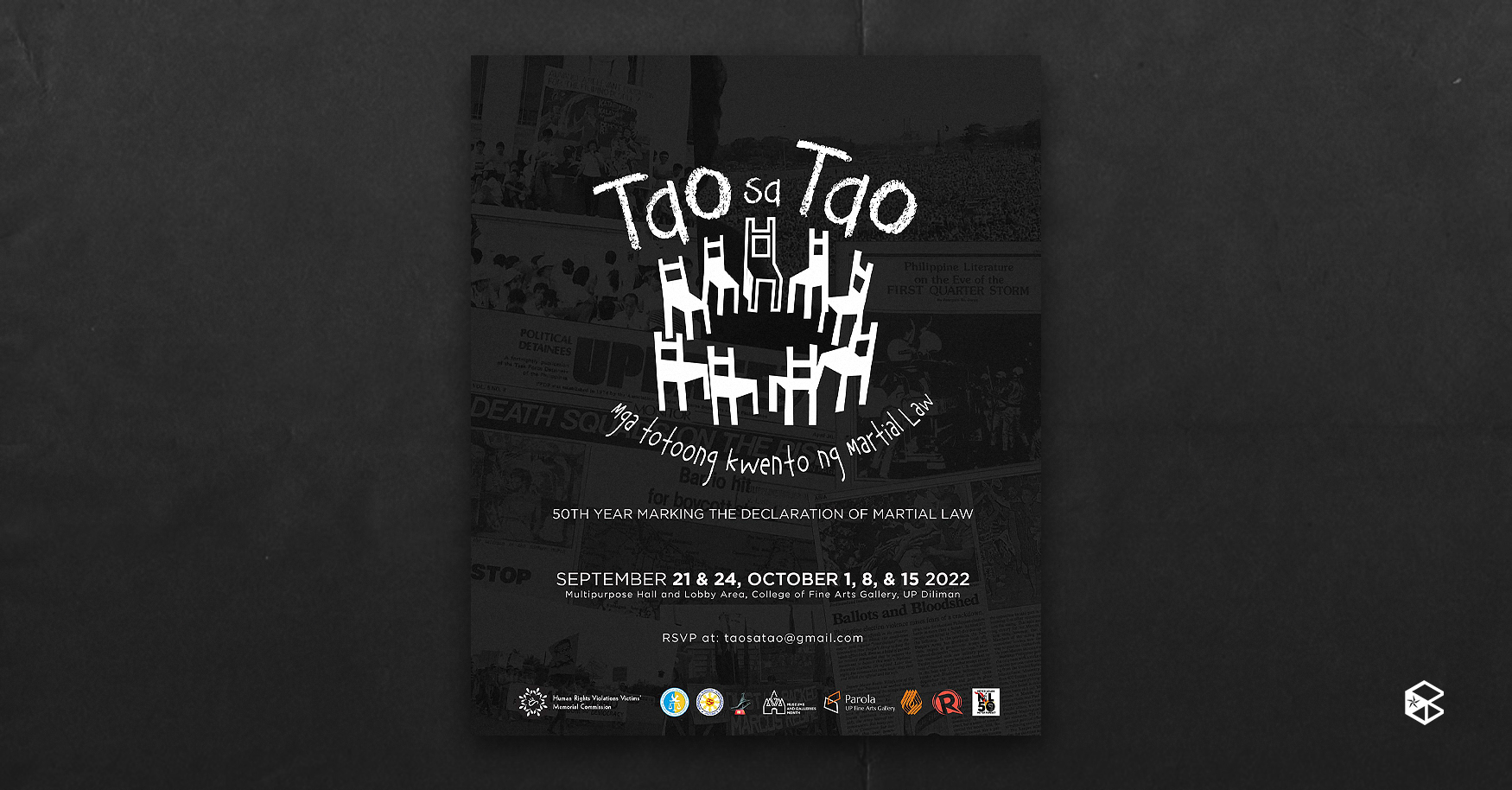 Tao sa Tao: Mga Totoong Kwento ng Martial Law
Making sure history isn't forgotten, the Human Rights Violations Victims' Memorial Commission calls everyone to a conversation with invited martial law survivors for its 50th anniversary. The event will open on Sept. 21 and run every Saturday from Sept. 24 to Oct. 15, with daily conferences from 10:00 a.m. to 12:00 p.m. and 1:30 p.m. to 3:30 p.m. at the UP Fine Arts Gallery, Diliman Quezon City.
Don't miss out on the opportunity and register immediately through this registration form, as the organization doesn't allow walk-ins and limits each session to only 25 participants. Keep yourself updated with new events from the governmental organization's Facebook page.
Learn about our country's experiences and sufferings during the Martial Law era, and all that's happened in our country's history. Let's support the efforts made by those who actively preserve the truth and pass it down for generations to come.