The National Collegiate Athletic Association (NCAA) kicked off its 98th season earlier today, Sept. 10, at the Araneta Coliseum.
The ceremony commenced with an opening performance by the NCAA member schools' pep squads, including the Benilde Pep Squad, along with GMA artists Thea Astley, Jessica Villarin, and more who also performed the season's theme song.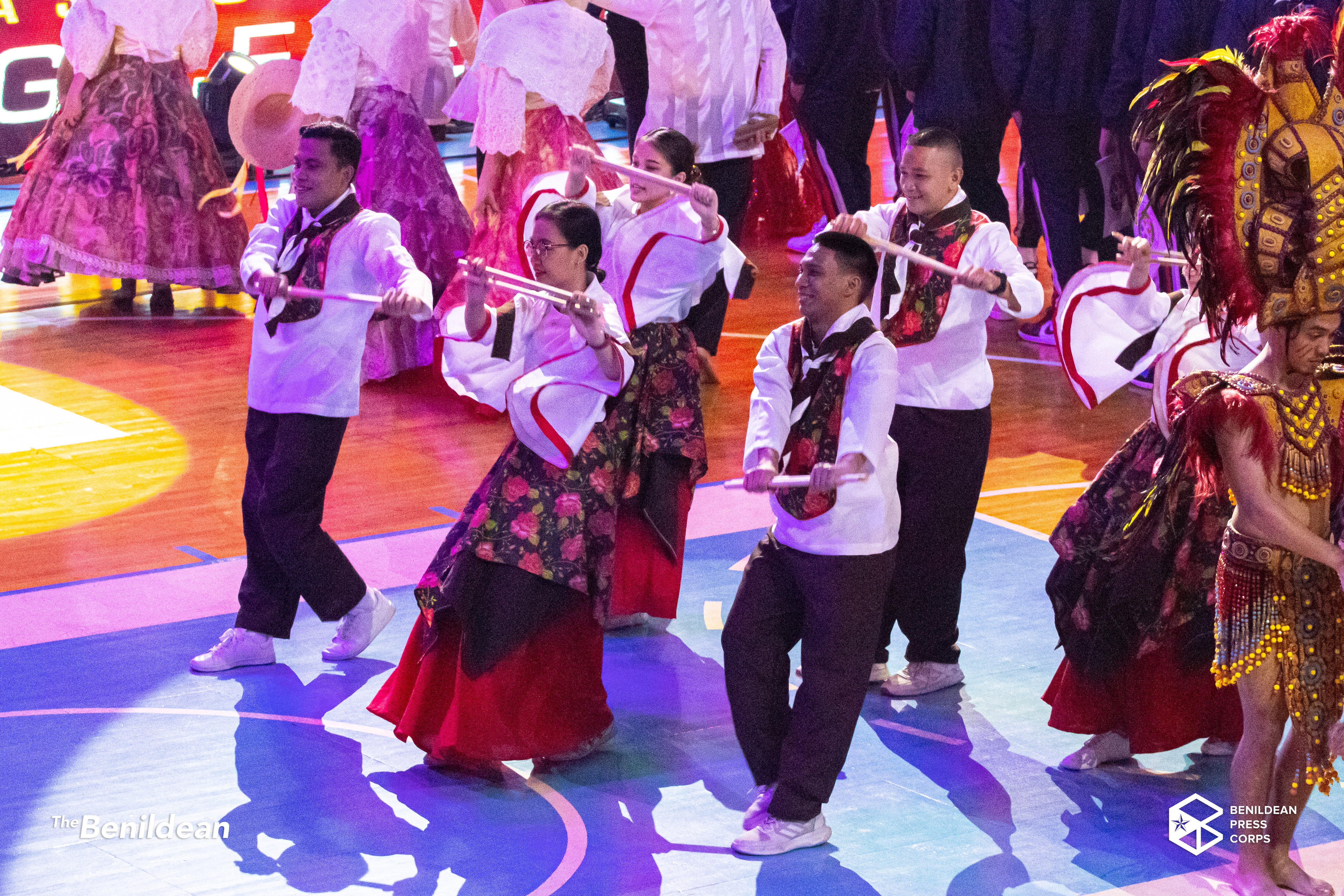 Photo by Sherie Bolo
Highlighting the various festivities around the Philippines, each NCAA team introduced was accompanied by its respective dance troupes reenacting their chosen festival in the parade of athletes during the program. Team captains were also partnered by GMA artists as their teams' muses, with Arra San Agustin partnered with the Blazers.
The NCAA policy board was then introduced, headed by Dr. Jose Paulo Campos of Emilio Aguinaldo College (EAC), the host school. Leading De La Salle-College of Saint Benilde (DLS-CSB) is Benilde President Bro. Edmundo "Dodo" Fernandez, FSC who was represented by Mr. Stephen Fernandez in the event proper and Mr. Dax Castellano in the management committee.
As the host school, EAC also had several talented students perform during the opening ceremony, which was then followed by Dr. Campos' official announcement of the NCAA commencement.
All succeeding games will be held in FilOil EcoOil Centre, and will also be available through live streaming on the social media platforms of NCAA Philippines, GMA Sports, and will be airing on GTV.
To catch our Blazers in action, check out the schedule of their games posted below!