ID 117 Digital Filmmaking alumnus Lester Cristal's "#bagets rider FREE HD" is a 15-minute coming-of-age and social drama in-development project selected for a number of prestigious film festivals, such as the 45th Drama International Short Film Festival Pitching Lab and Forum in Greece, the 38th Interfilm-International Short Film Festival Berlin Script Pitch Competition, and the Script Lab Program in Germany.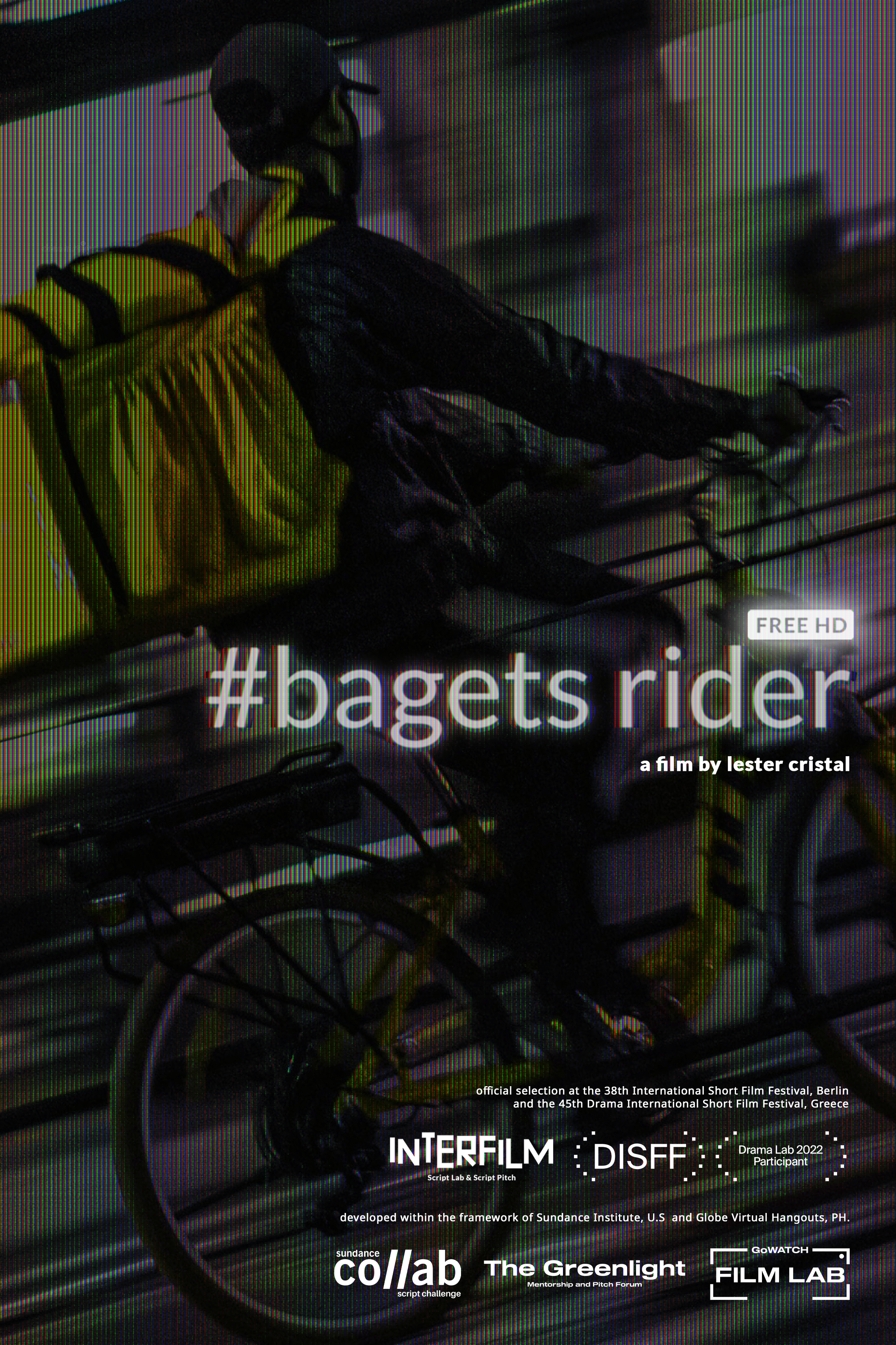 When an old private video of Bryan goes viral online, the 19-year-old willful food delivery rider in a big city tries to reclaim the image of his body from the public eye. #bagets rider FREE HD is a brutal coming-of-age Filipino short film about growing up in today's world of social media, pornography, and commerce. The film depicts a teenager's desire to be seen and unseen as well, as what it is like to be devoured digitally and in reality—a story we cannot skip and scroll away from.
Behind the concept
"This will headstart my journey in developing and producing this story into an internationally competitive film and will be invaluable to my future career in cinema. The opportunity to present our project in Drama, Greece, and in Berlin, Germany is something I am really looking forward to," Cristal shared in a press release.
The term "bagets," translated in English as "teen," refers to a young man or boy aged 13 to 19 years old. In the Philippines, the term has evolved along the lines of fetish and pornography.
An alarming global concern sees children today being blackmailed, bribed, and forced to make sexual materials that are shared and traded online. According to the National Center for Missing & Exploited Children (NCMEC) in the United States, there have been 418,422 reports to the country's Office of Cybercrime at the Department of Justice for sharing and selling child pornographic materials in 2019. Since the COVID-19 pandemic began, however, 2021 saw a 569% increase and a total 2.8 million reported tips to the police.

Based on the National Study on Online Sexual Abuse and Exploitation of Children in the Philippines by United Nations International Children's Emergency Fund (UNICEF), online sexual exploitation is usually motivated by poverty. Children are promised by sexual predators education and money in return for sending sexual materials. Despite the wonders of technology in this century, social media has played an active role in harrowing cases of child exploitation.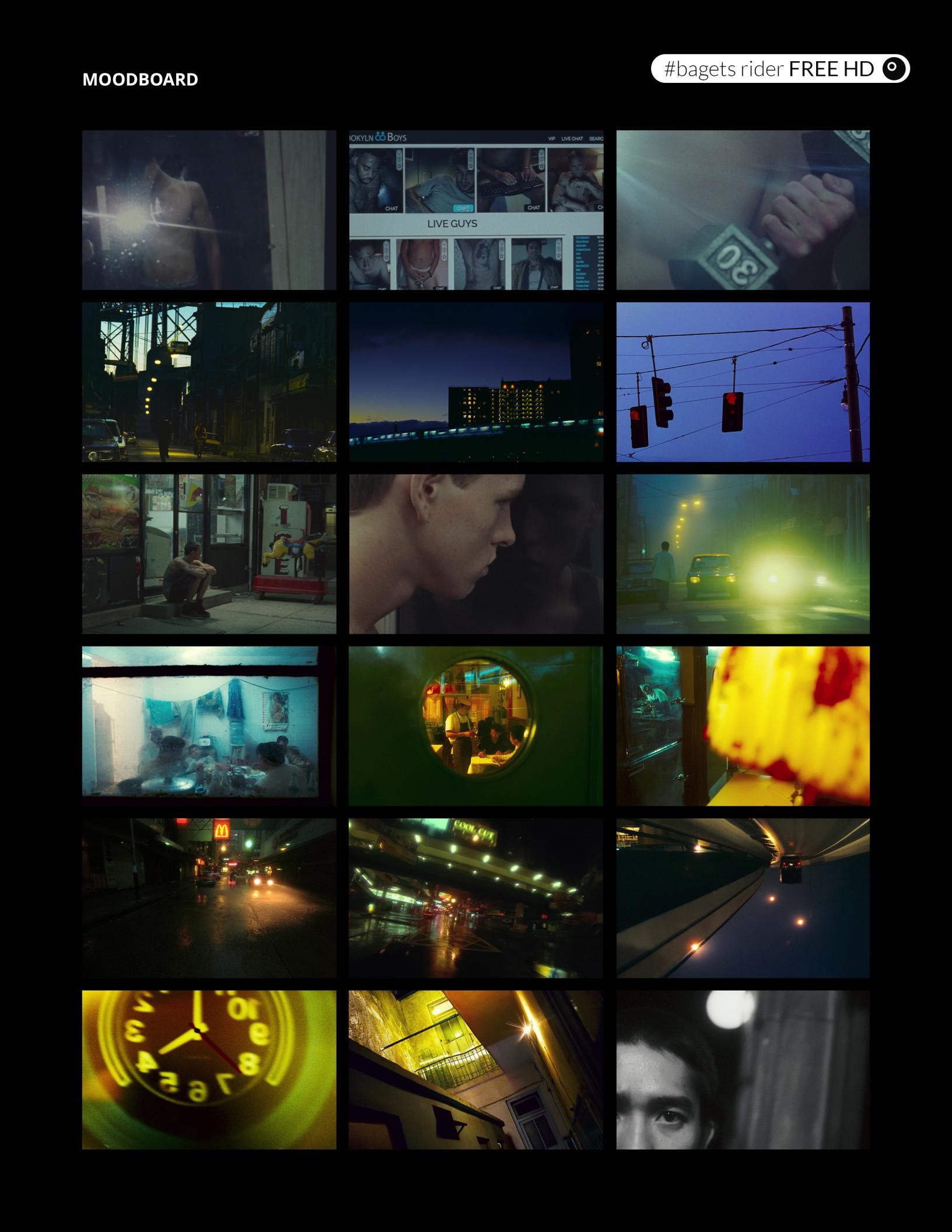 Photos used on the moodboard are stills from Wong Kar-wai's 1997 film Happy Together and Eliza Hittman's 2017 film Beach Rats.
Cristal aims to make this film for the current and next generation of the youth. Deeply personal and honest, this story allowed him to explore the complexities of the issue; including the nuances and gray areas. However, #bagets rider FREE HD is more than just a film with an underlying message. "But this is a thorough depiction of a young man desiring to be seen and unseen as well as a sensitive insider's view of what it is like to be devoured digitally and in the real world," Cristal stated in a press briefer.
Cristal has established himself as one of the exciting filmmakers who shed light on stories that depict those who are underrepresented. His 2019 short film PLUS.MINUS was nominated for Best Short Film in the 68th Filipino Academy of Movie, Arts, and Sciences (FAMAS) Awards in 2020. His thesis short film The Appointed Son of God was also selected at the 20th GwangHwaMun International Short Film Festival.
And of course, with every promising project comes a dependable producer. Cristal teamed up with Tim Rone Villanueva, independent Filipino filmmaker, ID 113 Benilde Digital Filmmaking alumnus, and the film's producer. As a member of the North Luzon Cinema Guild, a Filipino filmmaking advocacy organization, he continues to support filmmakers and storytellers, human rights advocates, and cultural workers in the regions of the Philippines.
"Convenience comes at a cost, including exploitation," he stated in a press briefer. "Cristal has created a gripping social drama that addresses several issues at the same time about our contemporary society, and serves as a platform to raise awareness of a very disturbing social media phenomenon."