With the theme "Far Out" for its newly introduced emergency satellite connectivity, Apple's launch event on Sept. 8 revealed four new iPhones, three new Apple Watches, and an updated AirPods Pro, all equipped with more advanced safety features.
During the 90-minute presentation, Apple announced modifications to a number of its products, including the iPhone, Apple Watch, and some new features that may make it easier to use your Apple devices than ever before.
Here's everything Apple announced during its September 2022 event:
iPhone 14 and Apple Watch lineup with satellite service
The latest iPhone models are equipped with an accident detection system and the brand new Emergency SOS via satellite service, powered by the A15 Bionic chip. The new Emergency SOS feature is ideal for users in an area without Wi-Fi or mobile service but still want to contact emergency services. Meanwhile, the newest Apple Watch Series 8, SE, and Ultra, are all equipped with an improved gyroscope and accelerometer that can detect if the user has been in a collision while driving.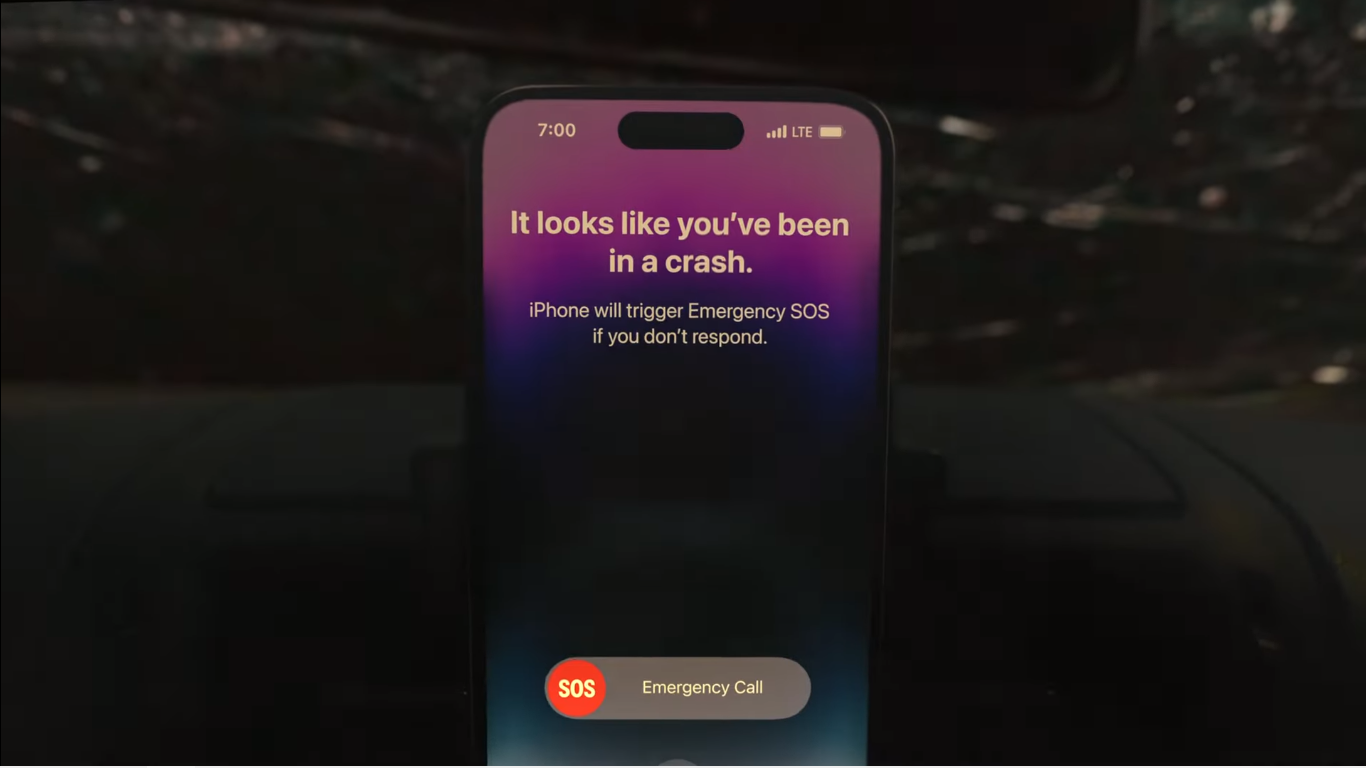 Concerning availability and pricing, the Emergency SOS via Satellite service will become operational in the United States and Canada in November, and it will be provided at no cost to owners of iPhone 14 devices for a period of two years.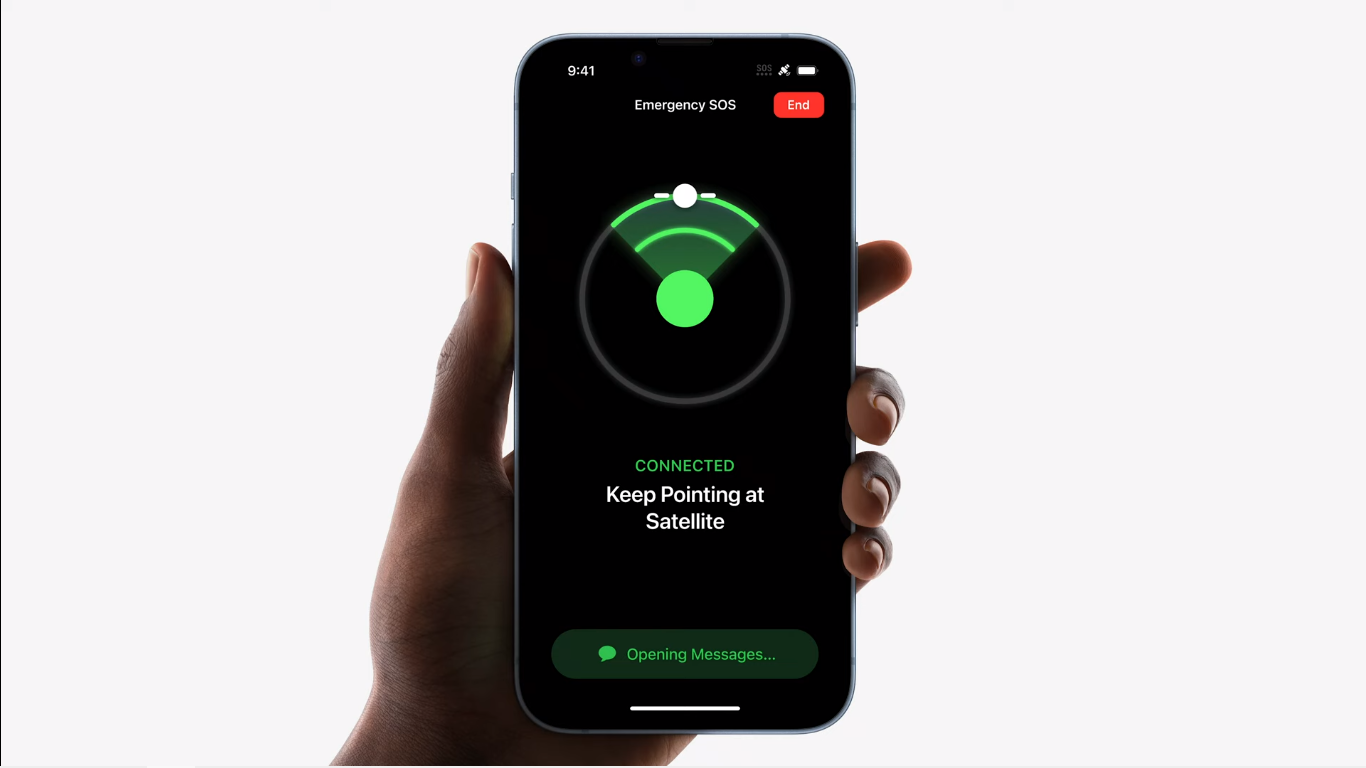 iPhone 14 and iPhone 14 Plus with the new 'eSIM'
The iPhone 14 will have a 6.1-inch display, while the iPhone 14 Plus will have a bigger 6.7-inch display. Both will be powered by Apple's A15 Bionic processor, which debuted with the iPhone 13 Pro a year ago. Behind it is a 12-megapixel camera with a larger sensor, which Apple now refers to as the "main" camera. The device also has a 12-megapixel front camera, but this now has a new auto-focus system for better and faster selfies.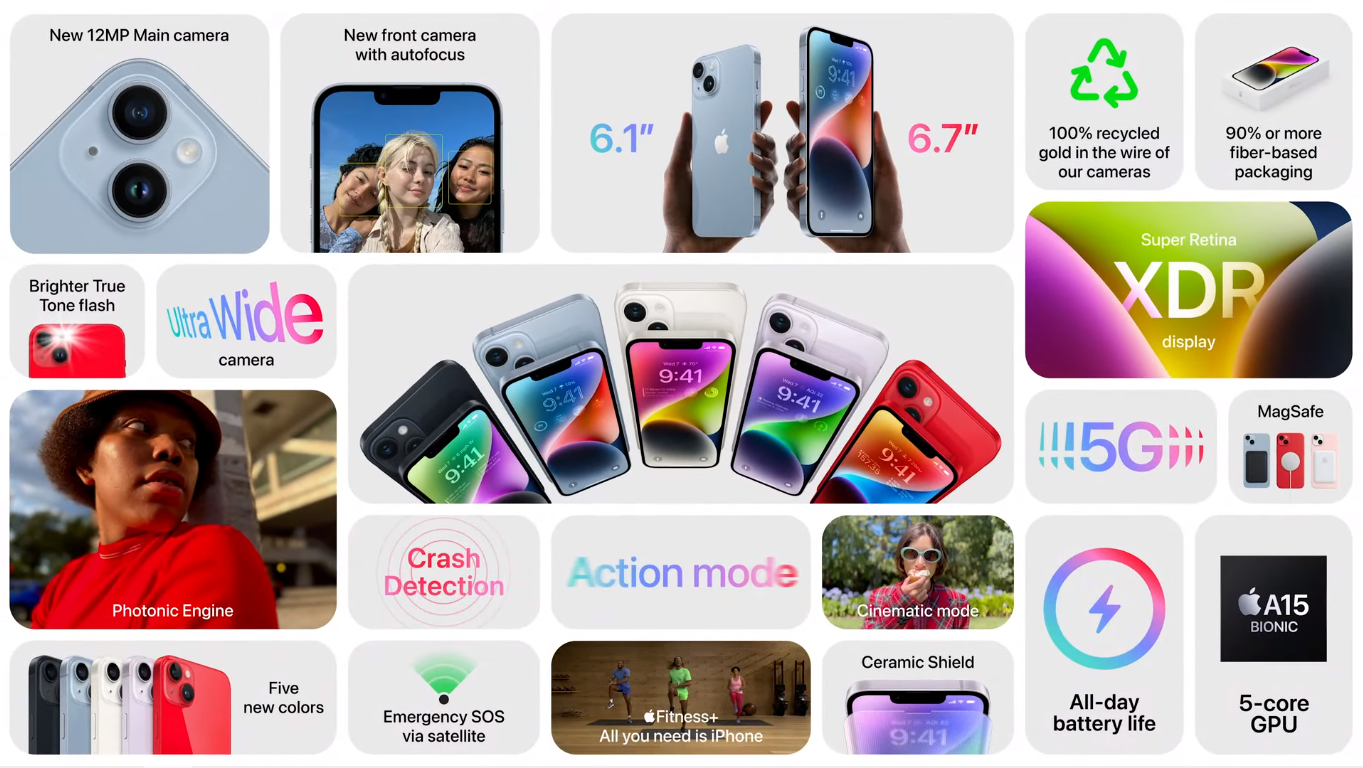 The iPhone 14 is available for $799 (₱56,990), while the iPhone 14 Plus is available for $899 (₱63,990), which both come in five colors (Blue, Purple, Midnight, Starlight, and Red).
It's important to note that none of these models will have a real SIM tray in the United States. As an alternative, they will only work with eSIM cards, which make it impossible for a SIM card to be used in another phone in the event of a loss or theft.
eSIMs have been available as an alternative to physical SIM cards in mobile devices for a few years. However, with the release of the iPhone 14, Apple is seeking to eliminate the need for physical SIM cards altogether.
iPhone 14 Pro and iPhone 14 Pro Max feature the new A16 Bionic chip
Undoubtedly, the most striking feature of Apple's event was the iPhone 14 Pro and Pro Max, which excels in terms of photographic capabilities. The new iPhone 14 Pro boasts a 6.1-inch screen, a battery life of up to 23 hours, and a camera with a whopping 48 megapixels, while the Pro Max has the same camera technology as its smaller sister but exaggerates a larger 6.7-inch display, a playback time of up to 29 hours, and a larger battery.
To keep things interesting, a "dynamic island" has been added to the very top of the screen. All recent alerts, notifications, and actions may be found on this "island," an interactive area that puts them to the forefront.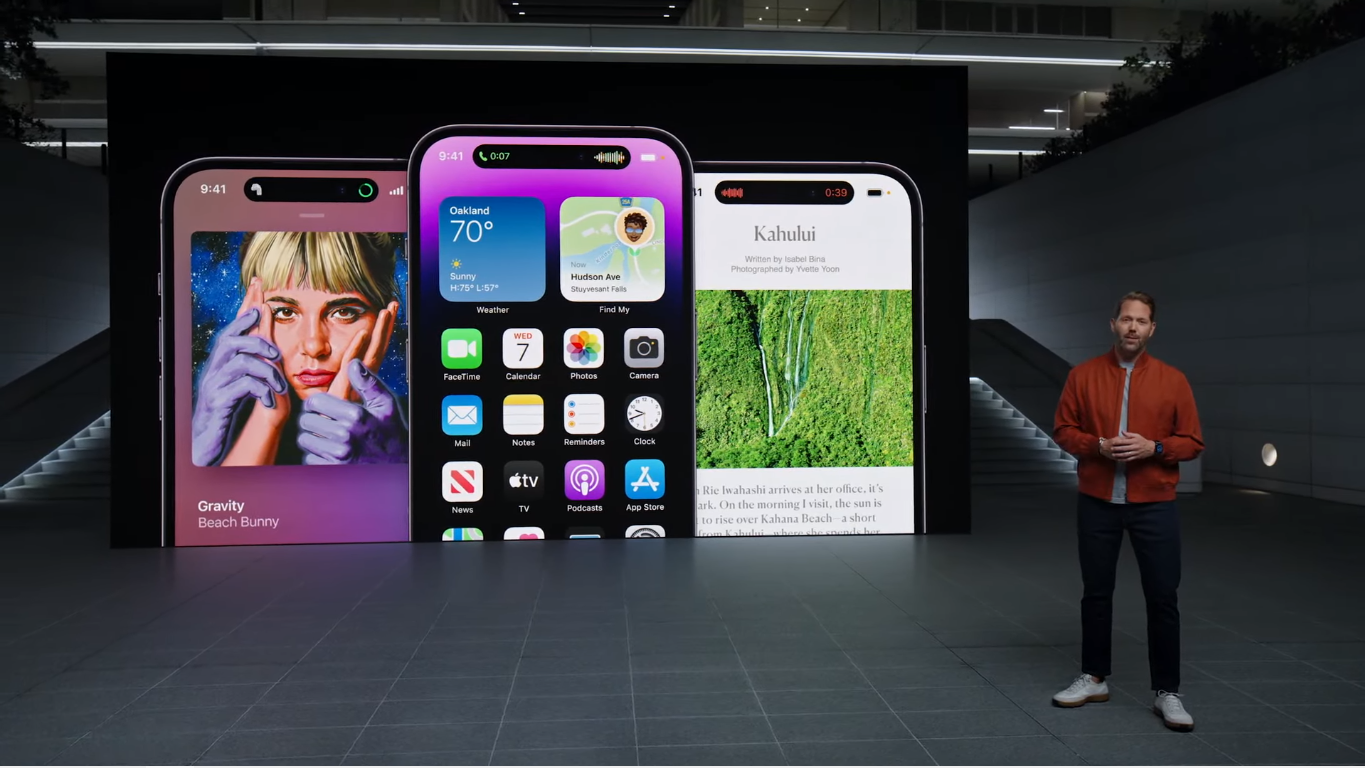 The iPhone 14 Pro is available for $999 (₱70,990), while the Pro Max is available for $1099 (₱77,990) which both come in four colors (Deep Purple, Gold, Silver, and Space black).
Apple Watch Series 8, SE, and Ultra
Tracking of a woman's menstrual cycle became available on the Apple Watch three years ago. Now, the Apple Watch Series 8 has a suite of advanced cycle tracking features, including information helpful for ovulation periods, which is an important component of women's health. The watch has a battery life of 18 hours, as it always had, and it has been updated to incorporate a mode that consumes less power and can extend the battery life from a full charge to 36 hours.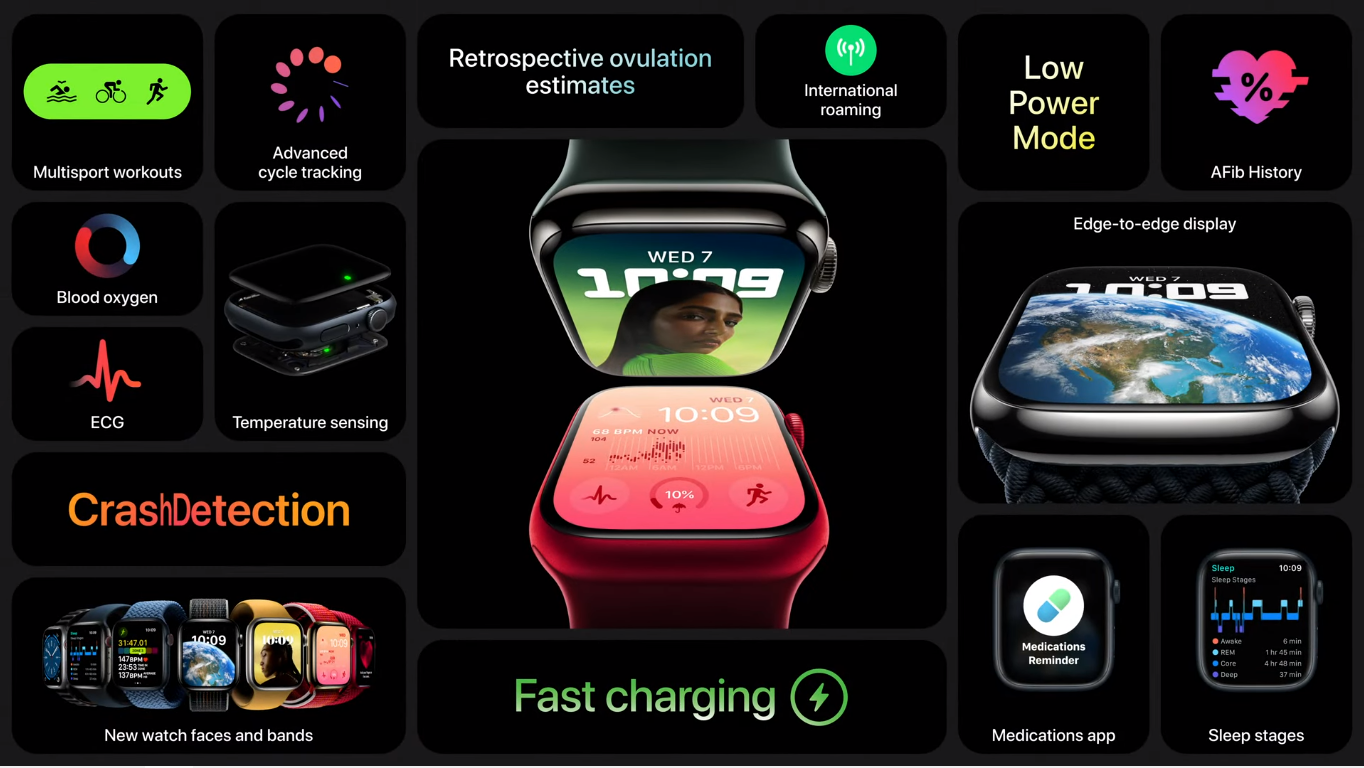 Meanwhile, Apple Watch SE makes the Apple Watch's most essential functions available to an even wider audience of customers. This watch is compatible with the crash detection feature introduced on the Series 8 and will be up to 20% faster than the first-generation Apple Watch SE due to the new S8 chip also used in the Series 8.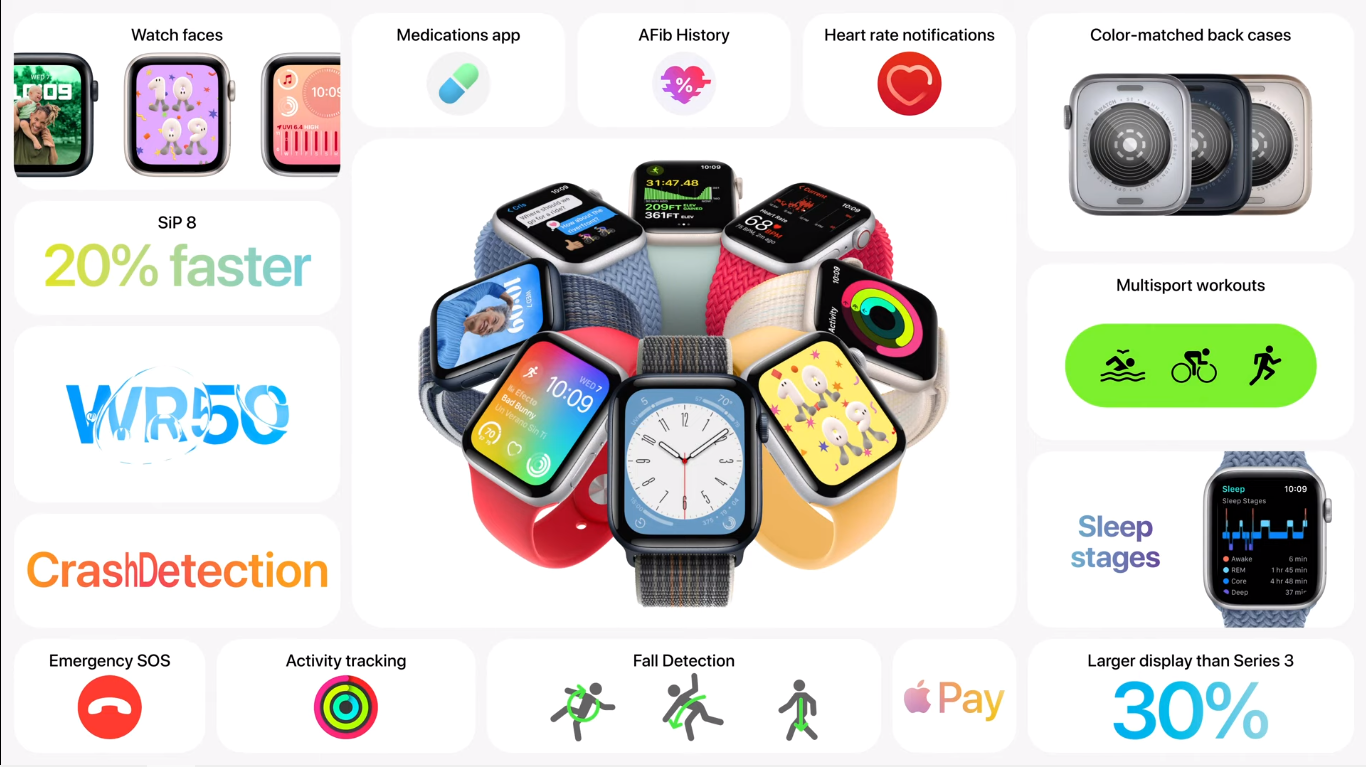 Last on the Apple Watch lineup is the Ultra, an entirely new category of Apple Watch with its rugged design, low battery life, and breakthrough technologies dubbed by the company as the "most capable watch ever."
The Apple Watch Ultra is water, dust, and crack resistant, competing with robust timepieces from companies such as Garmin and Polar. Apple guarantees its clients will have enough power to finish an ultra-triathlon that consists of swimming, cycling, and running if they purchase one of its Ultra watches, as Ultra has a battery life of up to 36 hours on a single charge and an extended battery life of 60 hours.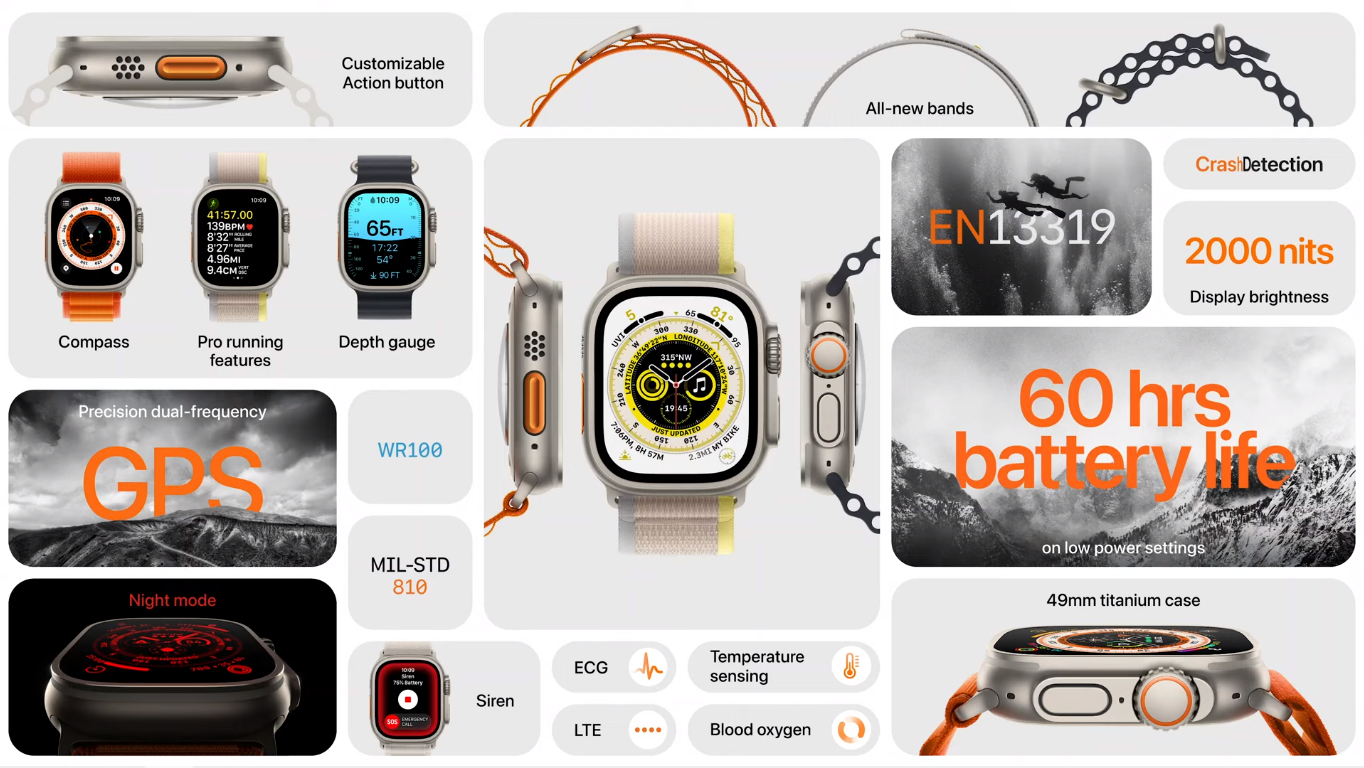 The Series 8 is priced at $399 (₱22,790.68) for GPS and $499 (₱28,520.10) for cellular. SE is priced at $249 (₱14,231.47) for GPS and $299 (₱17,089.20) for cellular, while Ultra starts at $399 (₱45,658.46).
New AirPods Pro
The new AirPods Pro delivers an even better audio experience, including improved active noise cancellation, personalized spatial audio, and longer battery life as it offers up to six hours of listening time and up to 30 hours of total listening time with the charging case.
The new AirPods Pro is priced at $249 (₱14,231.47). All models of the iPhone 14 and the new Airpods Pro will be available for purchase starting today, Sept. 9.
Seamless Apple ecosystem
At the end of the event, Chief Executive Officer Tim Cook revealed that their desire to create products that are so personal and indispensable drives the company to continue inventing and improving on experiences that are already the best in their class in a way that only Apple can deliver.
Apple's latest products are available to preorder on Apple's official website.