#BookTok is the go-to hashtag on all things literature, new book releases, best reads, and soon-to-be adaptations. With bookstores climbing on with the hype, the sub-community recommends and reviews some of their holy-grail books. Here are some of our personal favorites!
Warning: Some of the books contain graphic scenes and sensitive content.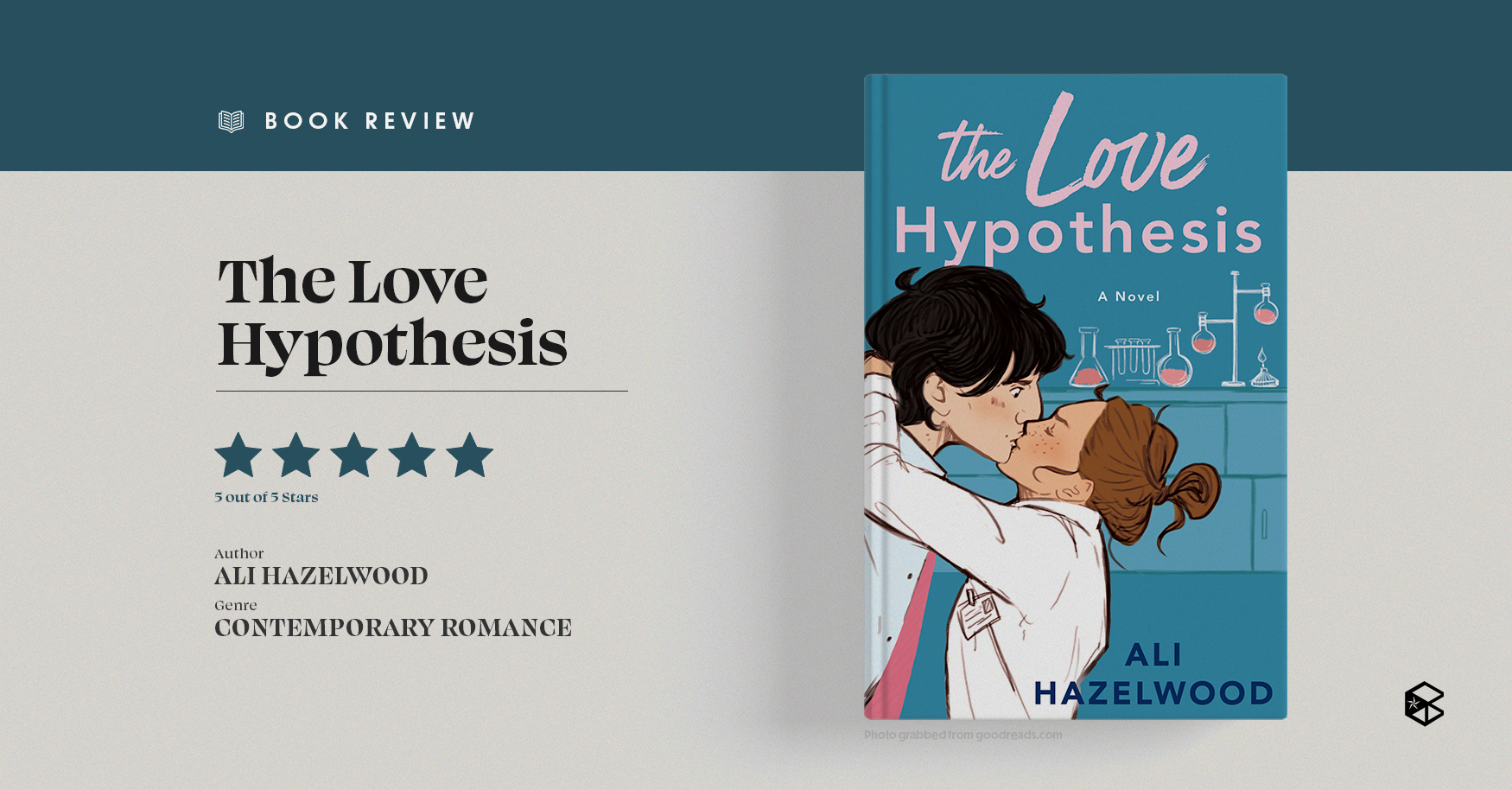 [Trigger Warning: Workplace sexual harassment, Power differential, explicit and graphic sexual content.]
Perfect for the hopeless romantics out there, this book features the cult-classic "grumpy-sunshine" and "fake-dating" tropes. Ironically, as the book's comedic quality shines through, it also balances serious topics as it tackles issues inside the academe—overworking for low income, toxic academic competition, abuse of power, and the struggle for having safe spaces for women in the STEM industry.
Written by Ali Hazelwood, Italian neuroscientist and occasional writer of "Reylo" Star Wars fan fiction, her debut novel puts a spin on traditional romance tropes and reimagines them inside the academic setting. Readers are drawn to third-year Ph.D. candidate Olive Smith figuring out her research while seemingly finding herself in an awkward position with the brooding young professor Dr. Adam Carlsen.
Embodying the essence of what contemporary romances are, this book has characters with impeccable chemistry and teeth-gritting-pillow-punching yearning. Not to mention the magical depictions of love—sparks flying, butterflies in your stomach, and all that makes everyone giddy inside.
"The Love Hypothesis" is available on Fully Booked book stores nationwide. Read the bonus chapter (written in Adam's POV) by signing up to Hazelwood's email newsletter.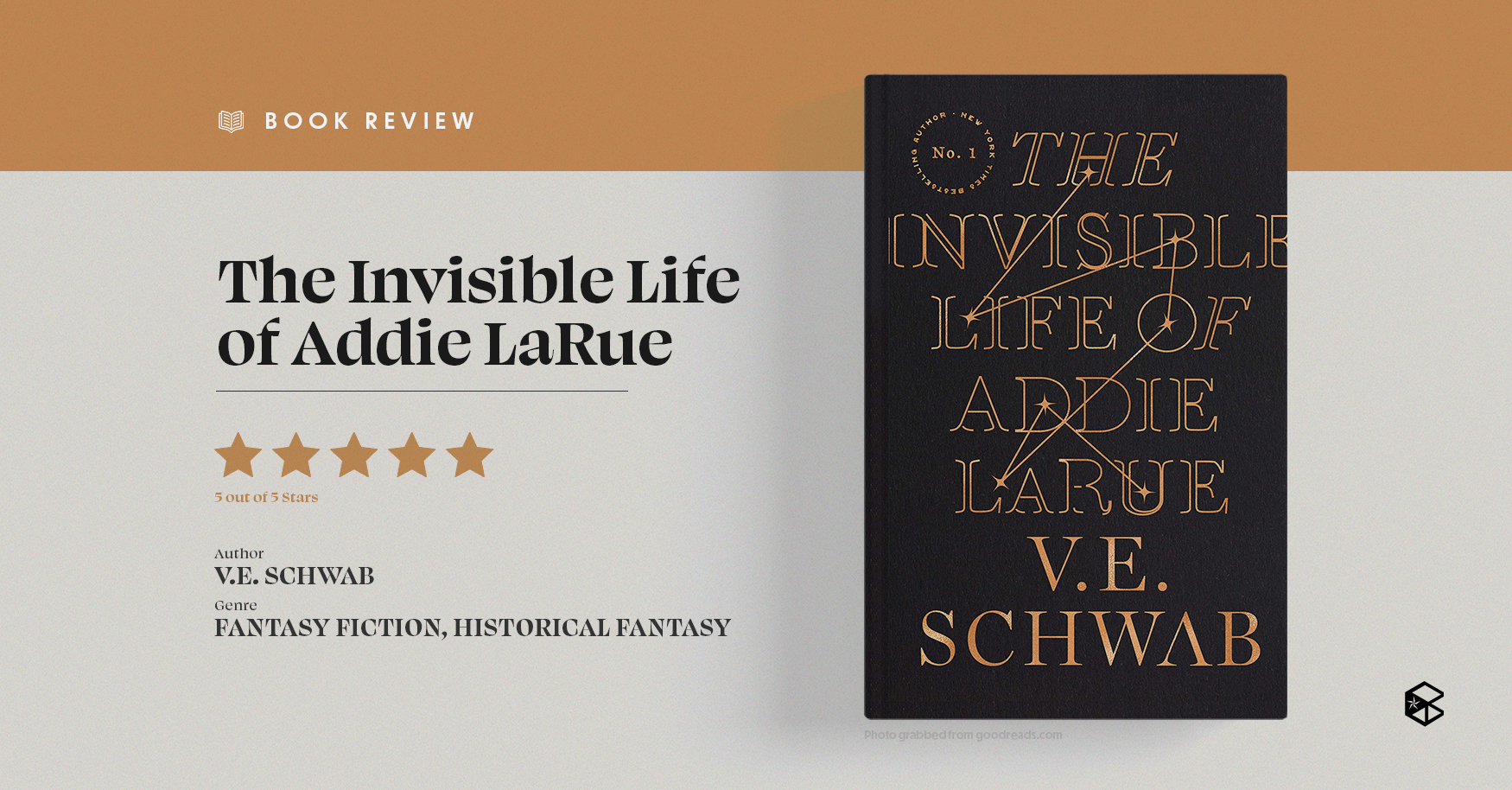 [Trigger Warning: Abuse, Drugs, mentions of suicide, Depression]
"Blink and the years fall away like leaves." - Addie
Giving the spotlight to a young woman in France in 1714, Adeline "Addie" LaRue's invisible life started when she made a deal with "dark god" that led to a 300-year struggle of having no one to remember her. This book will hit you to the core as you deal with the intricacies of self-doubt, seeming loss of time, and overall lack of control in life with the ongoing COVID-19 pandemic.
Trapped in her never-ending life, Addie's freedom feels insignificant on a daily basis. Invisible but memorable, she creates her own legacy with art itself—influencing artists, musicians, and writers that could immortalize her through their works. She deals with the mundanity of being forgotten, not until she meets Henry. Just a normal guy who works in a bookstore, Henry yearns to be "enough" to the people around him.
Filled with bliss, Henry and Addie's relationship is fueled with contentment, validation, and emotional balance. However, until when will Henry remember Addie? Find out more as you explore Addie's life story and the price she has to pay.
Moreover, Augustine Frizzell, American actress, screenwriter, and director of 2021's The Last Letter from Your Lover, is set to direct a feature film adaptation of the novel. Frizzell will write the script along with her husband, American filmmaker David Lowery (The Green Knight, A Ghost Story).
In the meantime, travel in time and culture as you flip through the pages of this fantasy novel available on Shopee and Fully Booked.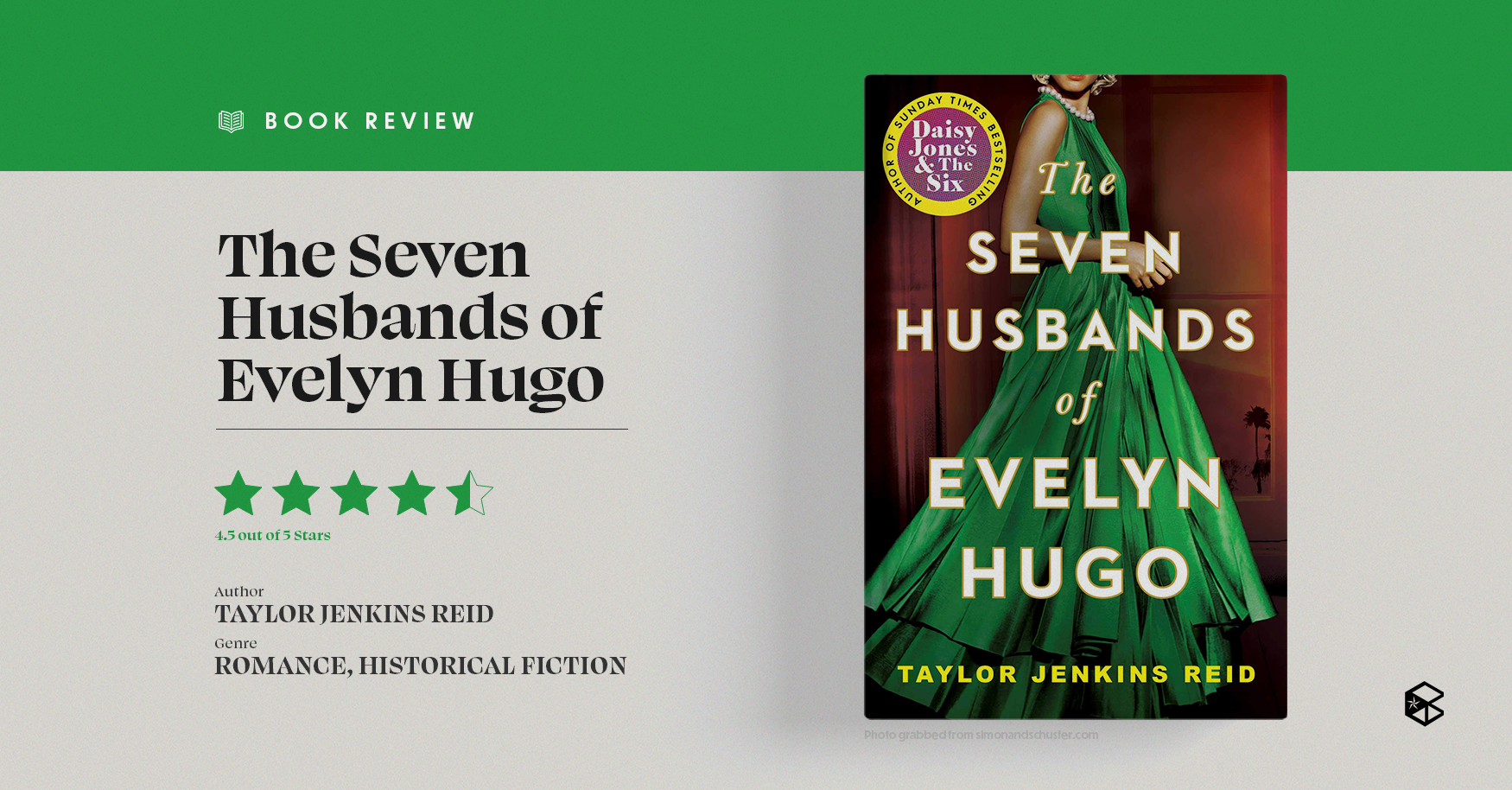 [Trigger Warning: Rape, Sexual violence, Homophobia, Biphobia, Alcoholism, mentions of suicide]
"The Seven Husbands of Evelyn Hugo'' covers the glamour and scandals of old Hollywood. Struggling journalist Monique Grant interviews and writes a biographical account about the life of legendary Hollywood icon Evelyn Hugo; who recalls and tells the story of her rise to fame and exposes the truth surrounding her personal life.
American novelist Taylor Jenkins Reid explicitly talks about the hardships women and the LGBTQIA+ community face—sexual assault, domestic abuse, and discrimination. Honest and straight to the point, the book does not censor details involving these heavy issues. In its brevity, it becomes fast-paced and easy to read but be wary of its trigger warnings before reading.
Recently, the American cable channel Freeform has already announced plans to develop a drama based on the critically acclaimed novel. Jenkins-Reid will write the series adaptation with executive producers Ilene Chaiken ("The L Word," "Empire'") and Jennifer Beals (Flashdance).
Get your copy of "The Seven Husbands of Evelyn Hugo" on Shopee and Fully Booked book stores nationwide.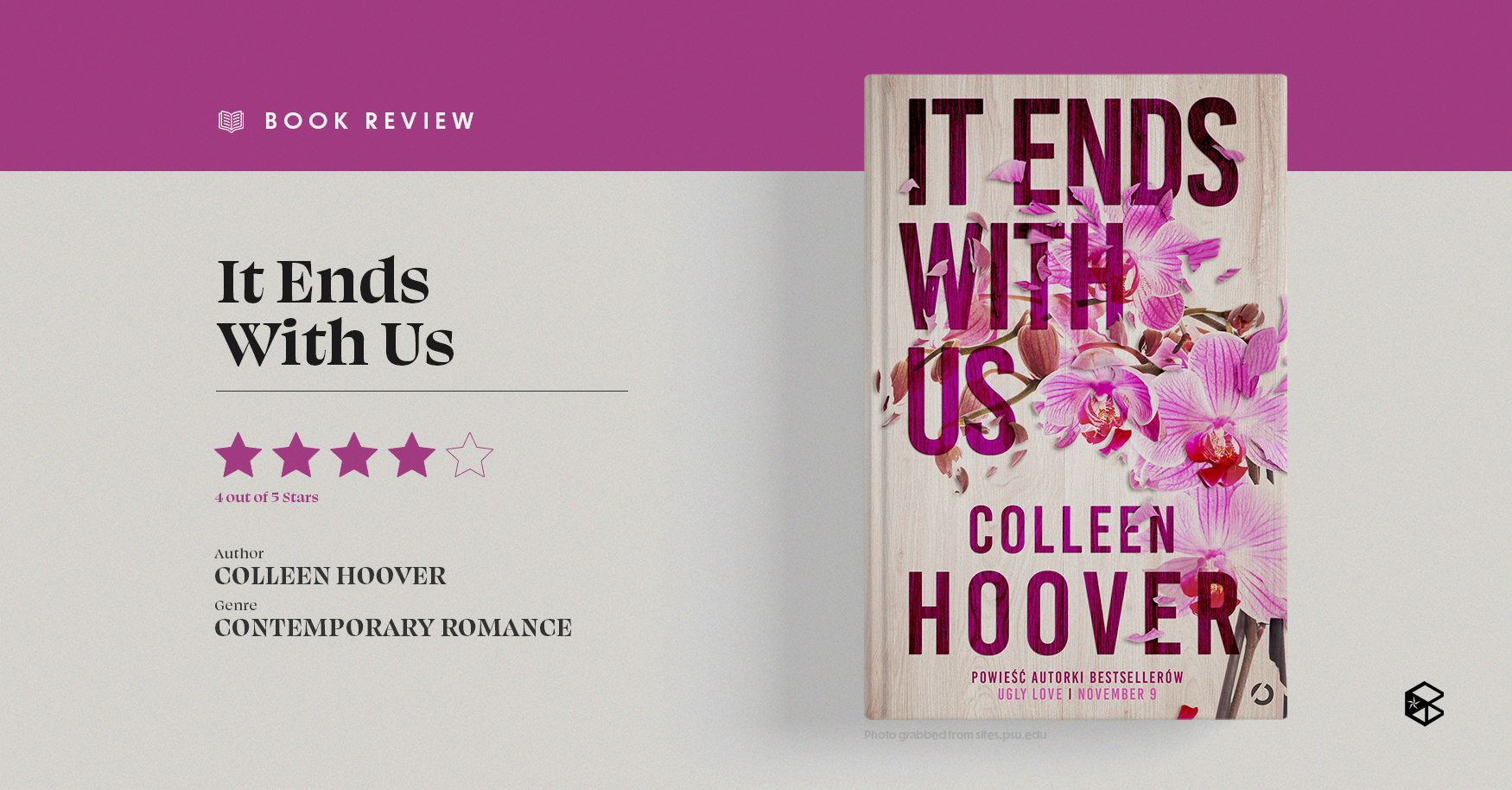 [Trigger Warning: Abuse, Depression, Violence, Attempted rape, mention of suicide]
The New York Times bestselling author Colleen Hoover's "It Ends With Us" is a riveting story that revolves around the protagonist named Lily Bloom who moves to another place to start over. She is fazed with the question if her life would be better in Boston. She then meets neurosurgeon Ryle Kincaid, who is the brother of her new best friend in town, Allysa. However, tension arises when Lily's first love, Atlas Corrigan, suddenly reappears.
Writer's note: It's NOT a mere love story, but a written testament of empowerment.
Although the novel is a work of fiction, it is based on true events. Encompassing the darker side of relationships—which most people keep their silence about because of its familiar pattern, be prepared to have your emotions provoked. This unforgettable tale of love will surely give a heart-wrenching experience along with words of wisdom like: "Naked truths aren't always pretty."
Moreover, a feature film adaptation is currently in the works through American actor Justin Baldoni's production company Wayfarer Entertainment. The first draft of the screenplay was finished last September. Other details have been kept under wraps.
Interested in reading more of Hoover's work? Check out our review of "Verity," also one of #BookTok's popular recommendations.
Giggle, cry, and get mad on this one as the novel wanted to disrupt the chain of courageous love being justified in the forms of agony and pain. Grab your copy from The Book Central in Shopee or National Bookstores nationwide.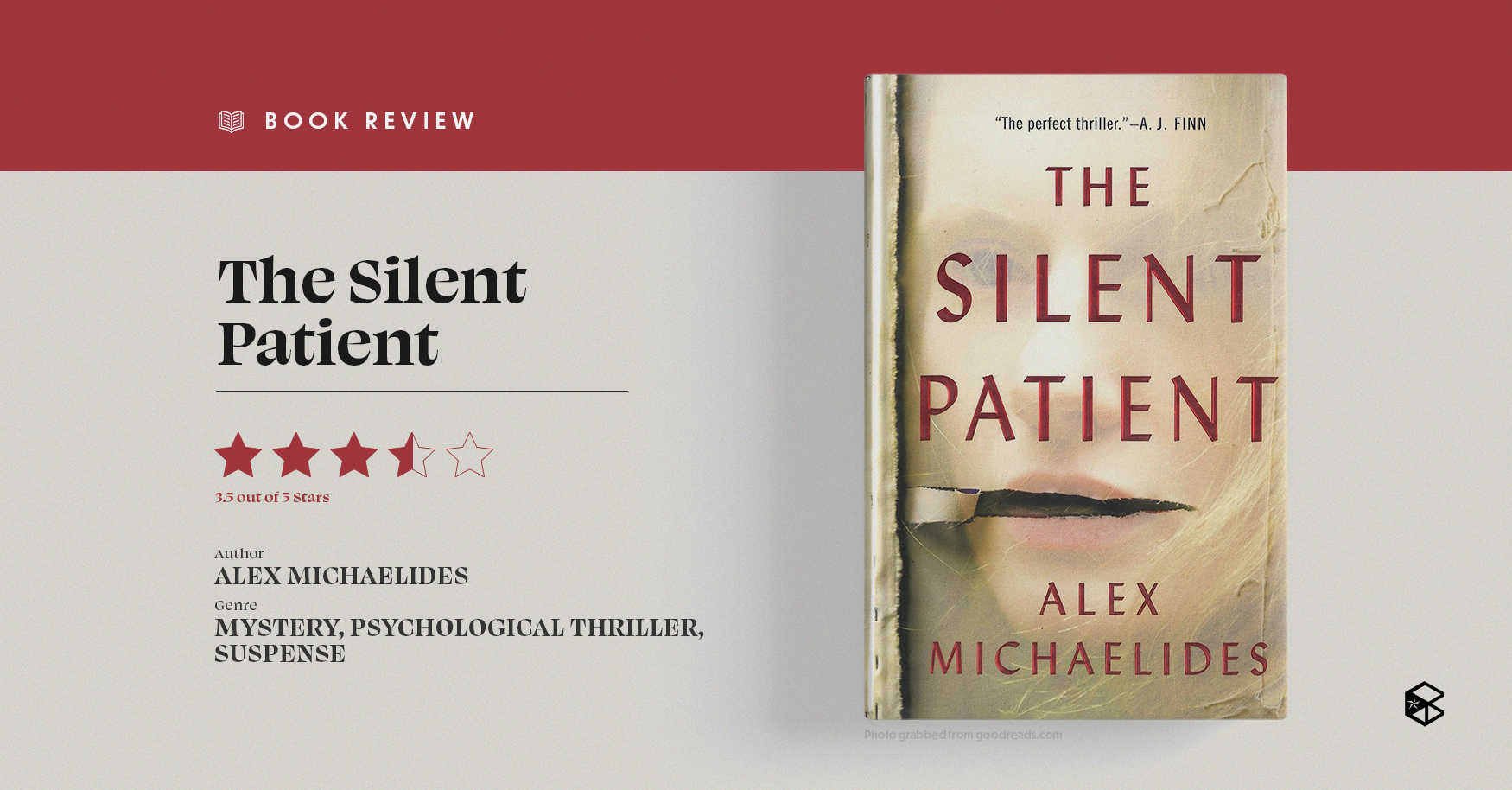 [Trigger Warning: Murder, Gaslighting, Racism, Self-harm, Mental health stigma, Sexual assault, Body shaming, Suicide, Ableism]
For fans of Greek mythology, you may be in for a treat.
British-Cypriot author and screenwriter Alex Michaelides' debut psychological thriller "The Silent Patient" tells a story of how psychotherapist doctor Theo Faber is already mesmerized by the silent patient Alicia Berenson at The Grove asylum. Its narrative shows from the Dr. Theo's perspective, along with snippets of Alicia's diary that lead to the murder of her own husband Gabriel, a famous fashion photographer.
Alicia refuses to speak, but she paints. Her hyper-realistic artwork, "Alcestis," has become Dr. Theo's way of unraveling the truth that leads to his obsession. Beyond the motive of shooting her husband five times, Alicia's silence becomes the intriguing mystery and puzzle piece itself. Thus, suspicious characters and red herrings add to its enthralling pace.
The book is a page-turner that may give a dose of entertainment, yet it may bring a little disappointment to avid thriller genre fans who are used to such twist and turns.
American production companies Annapurna Pictures (Booksmart, Her) and Plan B Entertainment (Moonlight) have teamed up for a feature film adaptation of the novel. Although, the release date and actors involved are currently unknown.
"The Silent Patient" is available on Fully Booked bookstores.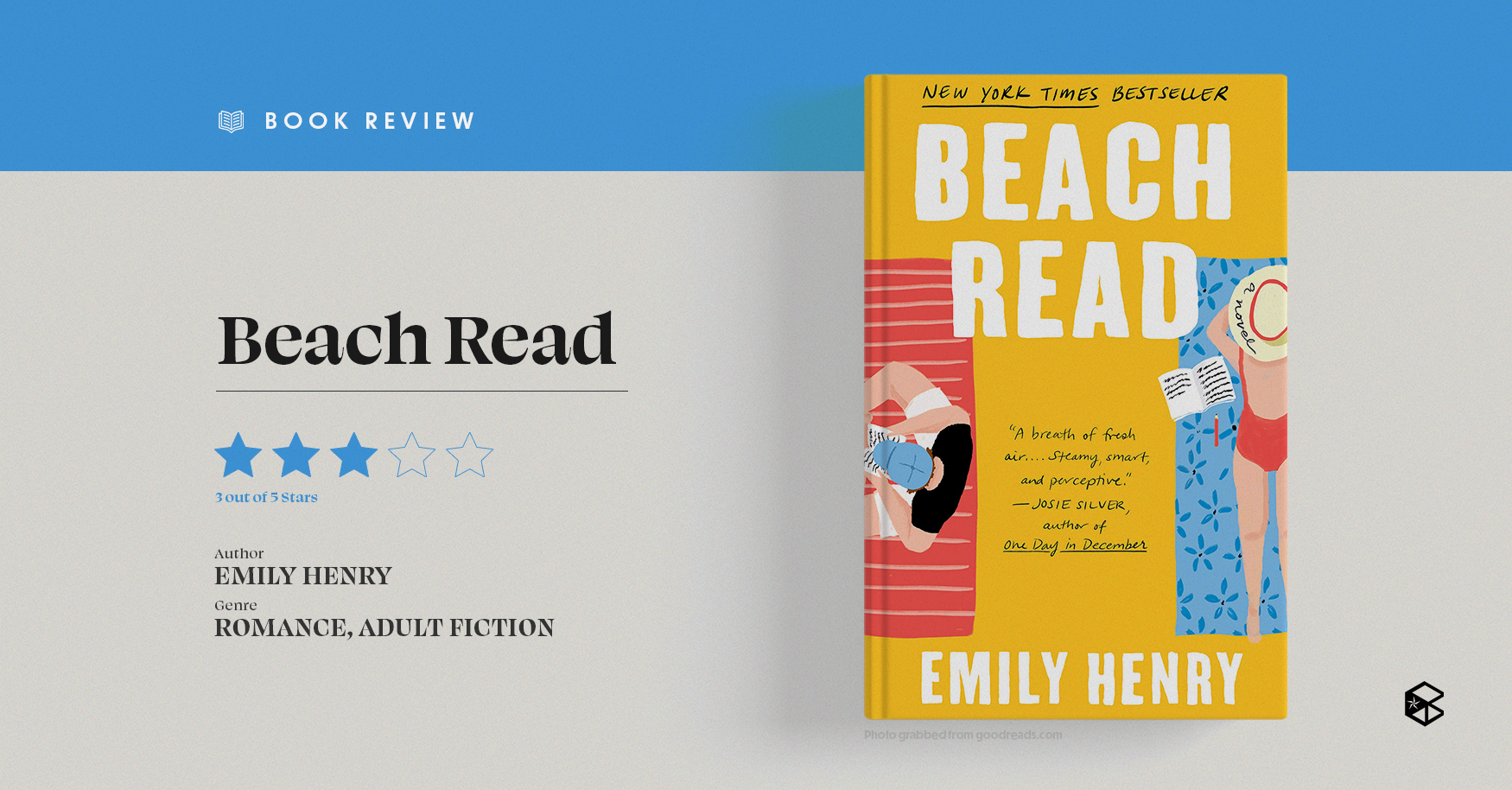 [Trigger Warning: Mentions of death, abuse, cults, and infidelity]
The antithesis of what romance books are, "Beach Read" pays no mind to the whole magic of love shown through grand romantic gestures and "perfect" love story tropes in the genre as the #1 New York Times bestselling author Emily Henry depicts love that is mundane, gentle, and vulnerable.
Granted that it's a little slow paced and dragging at some points, you are rewarded with more insight to the protagonist's complicated past and her "tragic flaw" of over-romanticizing things. The book feels like a diary of a friend and one can't help but find themselves relating to what the characters feel.
Starting from being long-time college rivals to going on odd field trips of stereotypical rom-com meet-cutes and horrifying death cult camping trips, you see the writers January Andrews and Augustus Everett navigate their way through love, grief, trust issues, as well as fighting off writer's block.
January and Augustus find their "happy-for-nows" in the simplest forms of sleeping beside each other, reading each other's works, and even professing love in the best book dedication ever—"For January, I don't care how the story ends as long as I spend it with you."
Grab your own copy of "Beach Read," available on Shopee and Fully Booked book stores nationwide.
Supplementary recommendations
"A Little Life" by

Hanya Yanagihara

(Bildungsroman, Domestic fiction)
This modern-classic unravels the story of intimate friendships of four men: a disabled genius, an actor wannabe, an architect, and a painter. Written in a span of 18 months, the novel depicts disturbing content such as childhood trauma. Which is why most Goodreads reviews recommend this book for 18 years and above.
"Red Queen" by

Victoria Aveyard

(Fantasy, Young Adult)
Living in a vicinity where status is determined by blood's color, 17-year-old peasant Mare Barrow discovers that she possesses special powers. As the Kingdom of Norta divides those in poverty and living in glamour, Mare steals goods to provide sustenance to her family. To what extent does subjugation subsist? This is another interesting story for Hunger Games fans, indeed.
"A Good Girl's Guide to Murder" by

Holly Jackson

(Young adult fiction)
Uncovering secrets of the past, Pippa Fitz-Amobi delves into an old murder case of the school girl Andie Bell's death for her final project. As she finds out the truth, troubles arise as the real killer comes back to play.
"The Unhoneymooners" by

Christina Lauren

(Contemporary romance)
An enemies-to-lovers and fake-dating tale, protagonist and unlucky Olive has to go to her twin sister Amy's wedding. When the entire wedding party gets food poisoning, Olive and her sworn enemy Ethan, who also happens to be the best man, now find themselves going to an all-expenses-paid honeymoon trip to Hawaii.
"The Midnight Library" by

Matt Haig

(Science fiction, Philosophical fiction)
Pondering on choices, regrets, and alternate realities; Nora Seed finds herself inside the Midnight Library and is faced with the possibility of changing her life. Stuck in the state of "maybes," Nora finds what makes her own life truly worth living.