Laborers such as construction workers are among the most vulnerable to the sweltering Philippine climate. In his award-winning thesis project, ID 115 Industrial Design (ID) alumnus Kristian Rafael "Calvin" Tan set out to battle the heat by designing a product that serves the dual purpose of cooling the wearer's body while providing a measure of safety.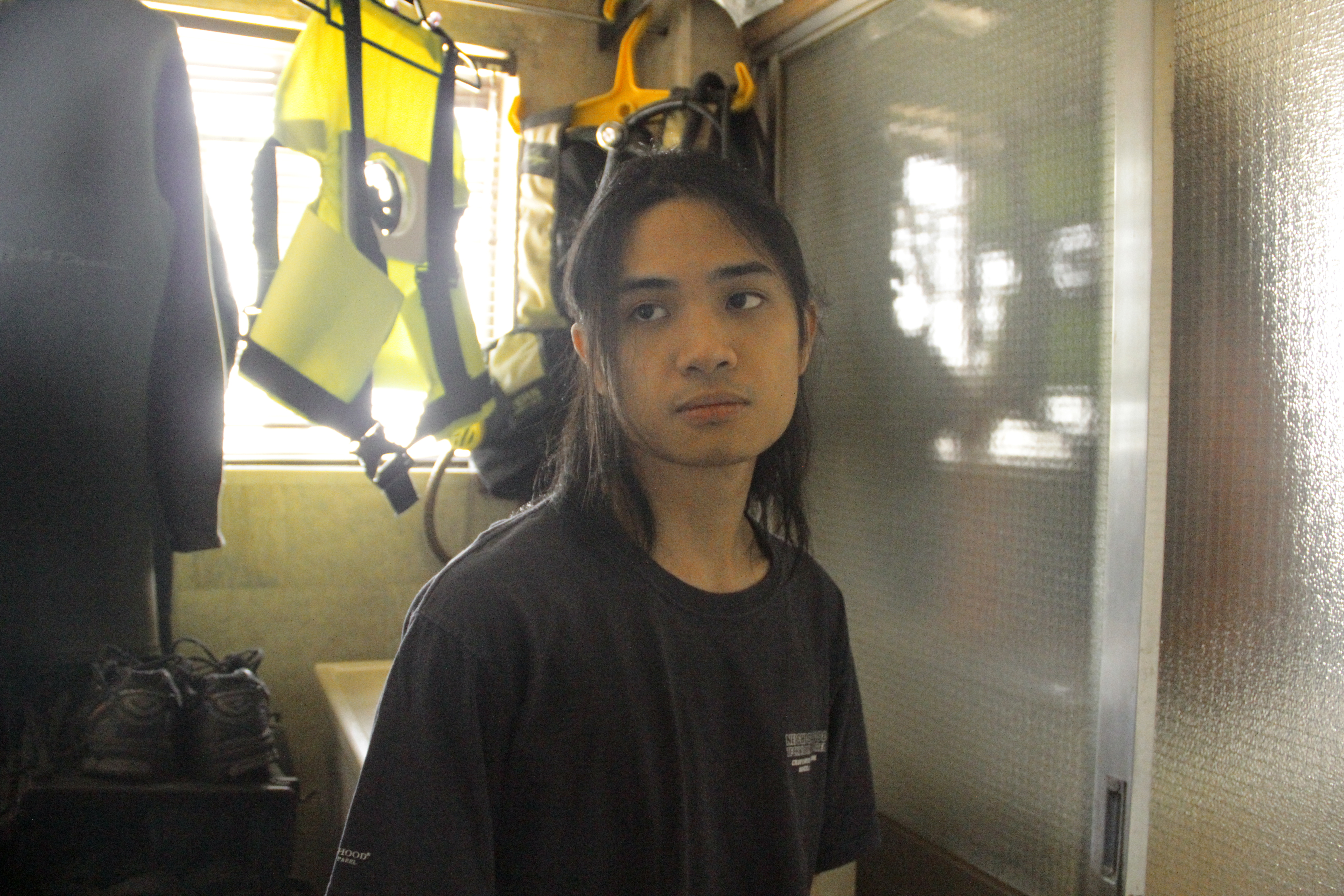 The solar-powered cooling vest "Sunsoon" comes in two parts一a vest with a built-in cooling system consisting of a case fan that cools the wearer's body and a solar generator which powers it. The vest itself is lightweight and breathable, as it is made of woven polyester which is resistant to heat and water. With its velcro shoulder pads, adjustable straps, and buckles to hold the device in place, "Sunsoon" easily adapts to the wearer's body type and preferences for how the product fits on them.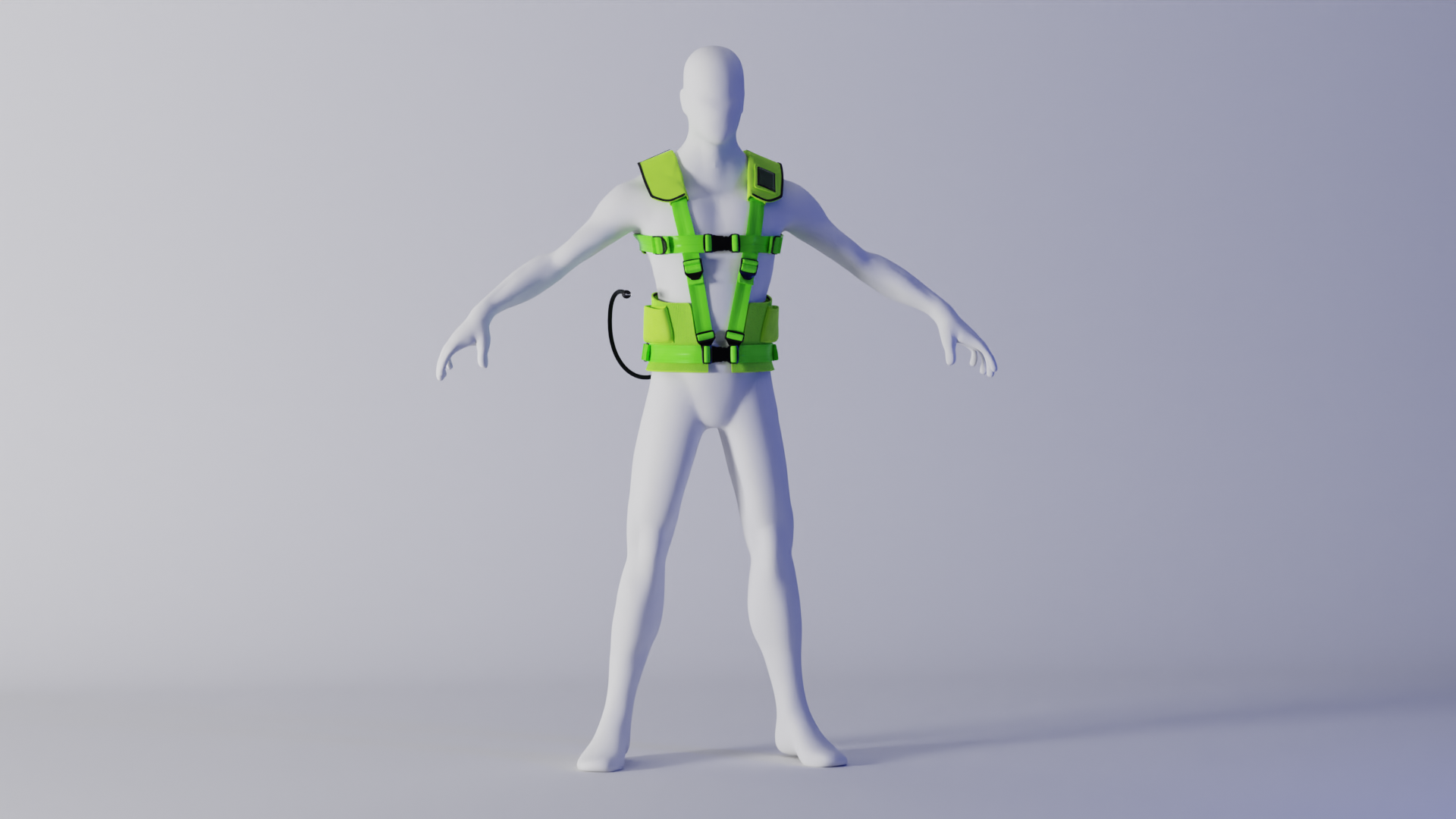 The detachable 140-millimeter fan cools the wearer for up to eight hours, to avoid heat-related ailments and accidents, while the vest's neon green colorway ensures that the wearer is visible even from a distance.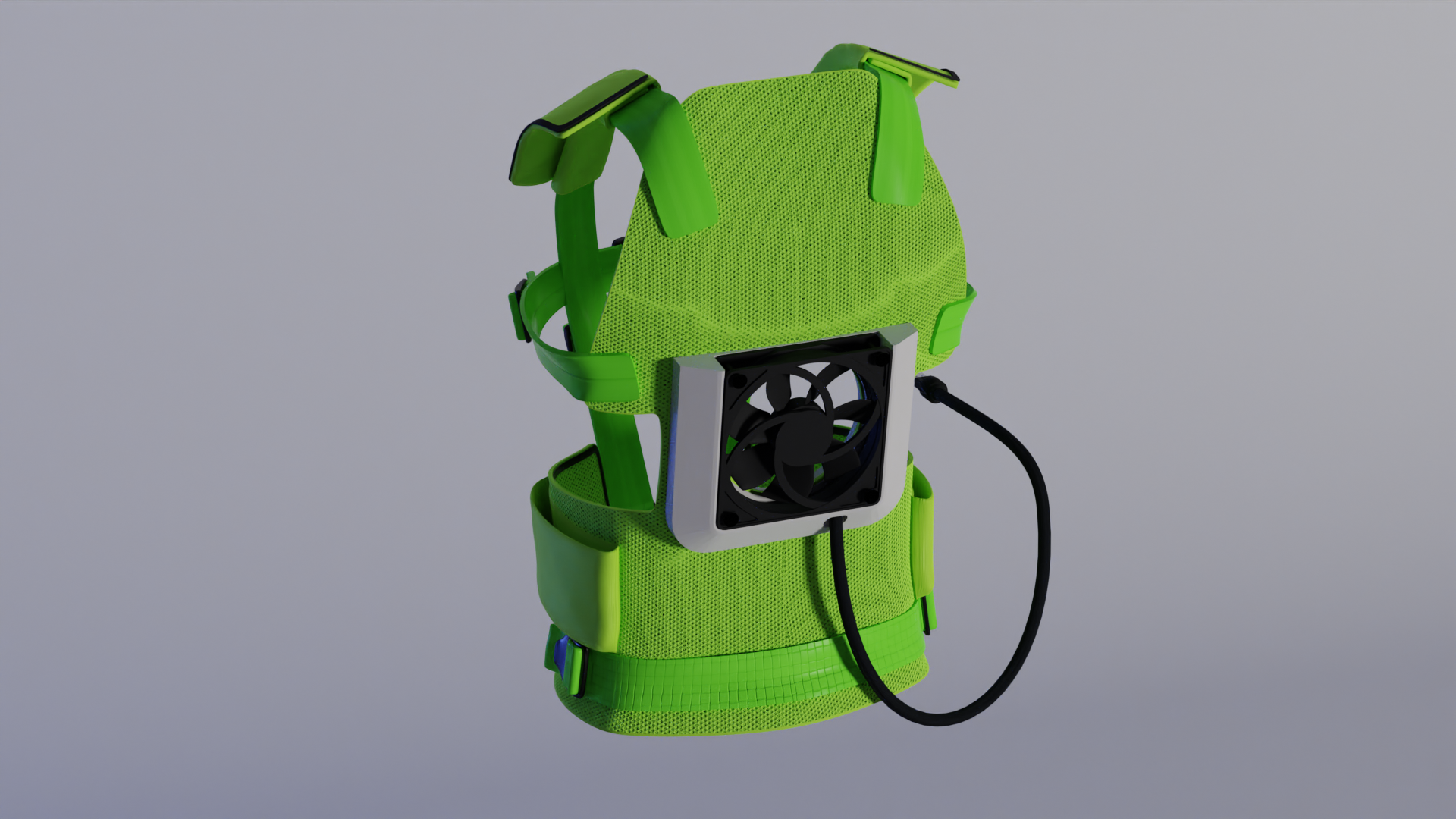 Innovation amidst the limitations
In an interview with The Benildean, Tan shared that "Sunsoon" was designed with construction workers in mind. Passing through the metro, he would think about construction workers not wearing any reflective vests or protective layers on, "I wanted to find out why they weren't wearing protective gear on duty. Is it the restrictiveness, the heat?" he shared. It then urged him to design something that could "alleviate its user's heat stress and power itself as a non-issue."
With its array of adjustable features and compact design, Tan's innovation became the first recipient of the Best Thesis Medal for 2nd Term, A.Y. '20-'21 under the College's Industrial Design program. Having gone through the thesis process under the Virtual Benilde (ViBe) set-up was no easy feat, according to Tan, who described the process as disheartening yet rewarding.
Despite the challenges of setting up a makeshift workshop for prototyping his product at home and conducting his research remotely, Tan was able to expand his design process, thinking, and resulting product, with the guidance of online consultations with his thesis adviser and experts in the field.
When asked about winning the award, Tan initially felt that "Sunsoon" was too complex to be recognized as one of the best. However, this was not all about the glory. "As great as it made me feel to win Best Thesis, it left me with an obligation and a standard to design better products," he emphasized.
Sunsoon and beyond
The product design process begins with the identification of a problem faced by a sector of people. With promising young designers who strive to create products that better the day-to-day experiences of different people in society, the future of product design is bright.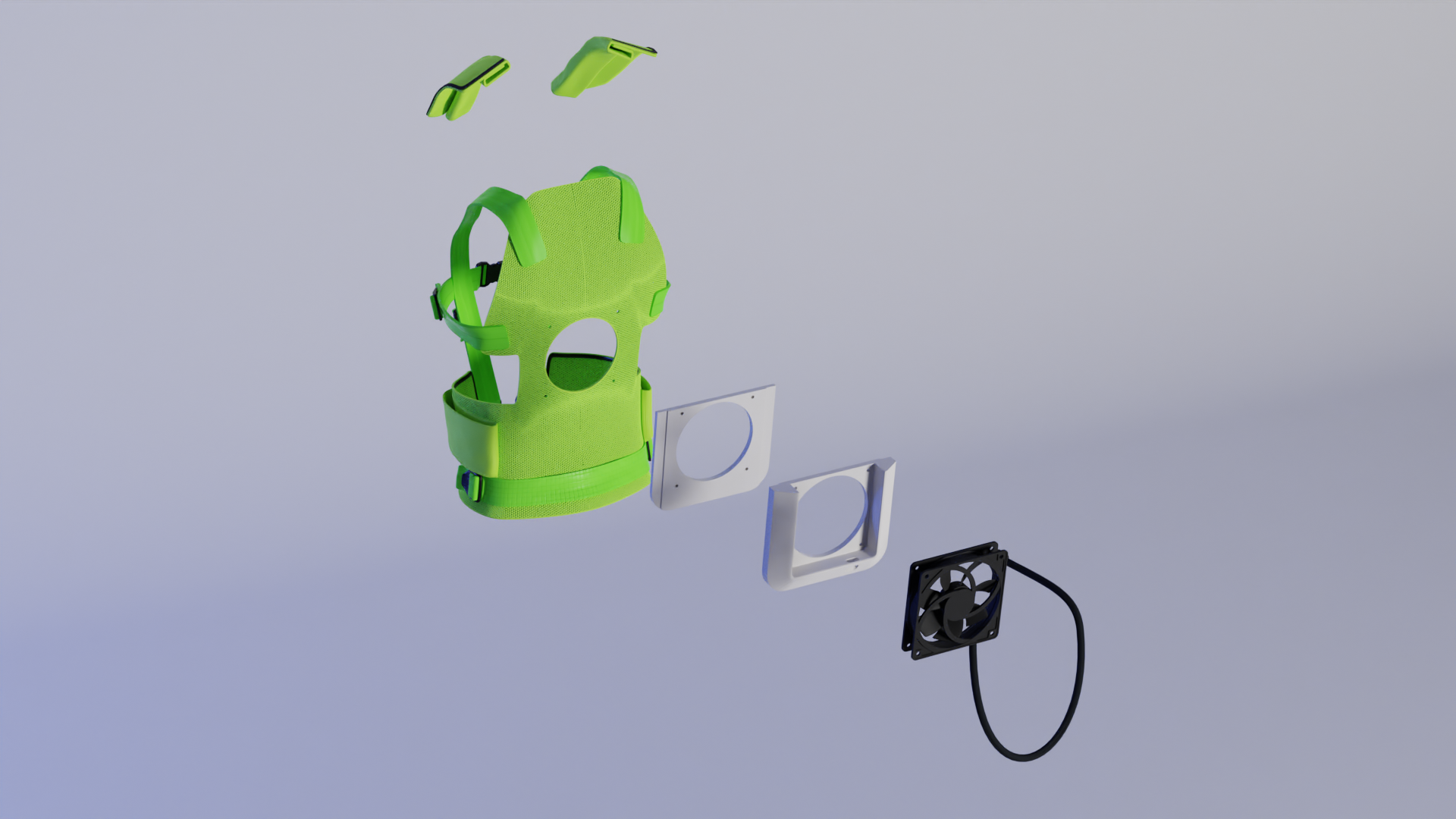 Tan plans to further develop the "Sunsoon" moving forward.

"I'd first be looking to patent it, [as] my ID professors would always emphasize the importance of intellectual property," he shared. "I'm sure the base design could be improved in terms of size and comfort with technological developments in the near future."