From the dreadful city life during the Marcos regime depicted in Manila by Night and Maynila, sa mga Kuko ng Liwanag一Manila has changed throughout the seasons. Decades later, with modern Philippine cinema capturing the urban landscapes and people, the city of Manila is a place full of stories, memories, and social commentary.
Celebrate Manila Day with our picks of Filipino films set in the "Pearl of the Orient."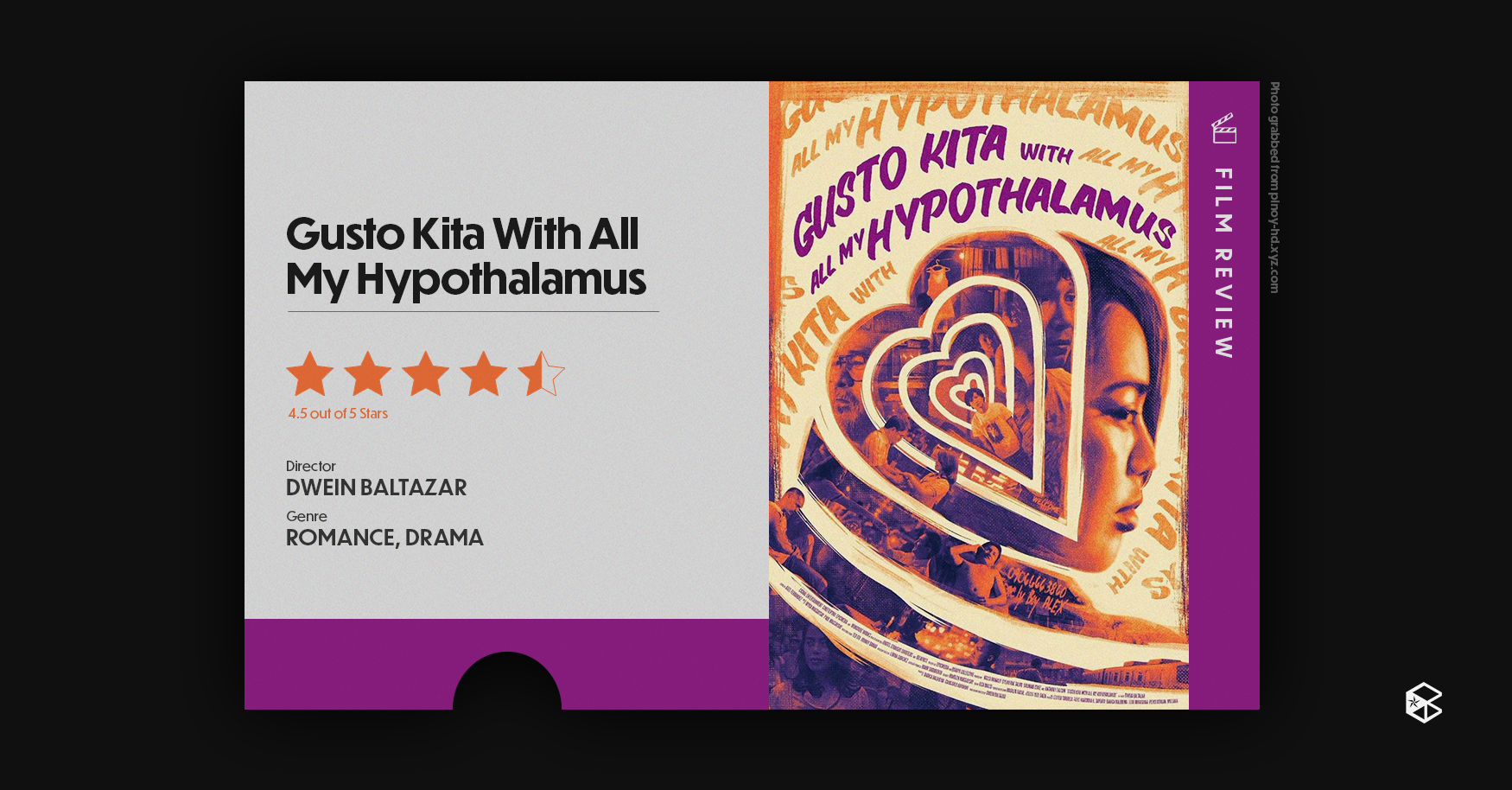 Directed by Filipina screenwriter Dwein Baltazar, Gusto Kita With All My Hypothalamus places Manila as an overseeing character in a story about romance, desire, and everything in between.
Set in the hustle and bustle on the streets of Avenida, four people of different walks of life (Nicco Manalo, Dylan Ray Talon, Soliman Cruz, and Anthony Falcon) have their own longing for love in the form of the charming Aileen (Iana Bernardez).
The film creatively captures the male gaze from the perspective of a female filmmaker, somewhat shifting the objectification towards the four men. This film makes the characters feel human In more ways than one, despite their flaws and imperfections. Its setting also trumps down any misconceptions towards people living in Manila.

Unfortunately, Gusto Kita With All My Hypothalamus isn't available for streaming.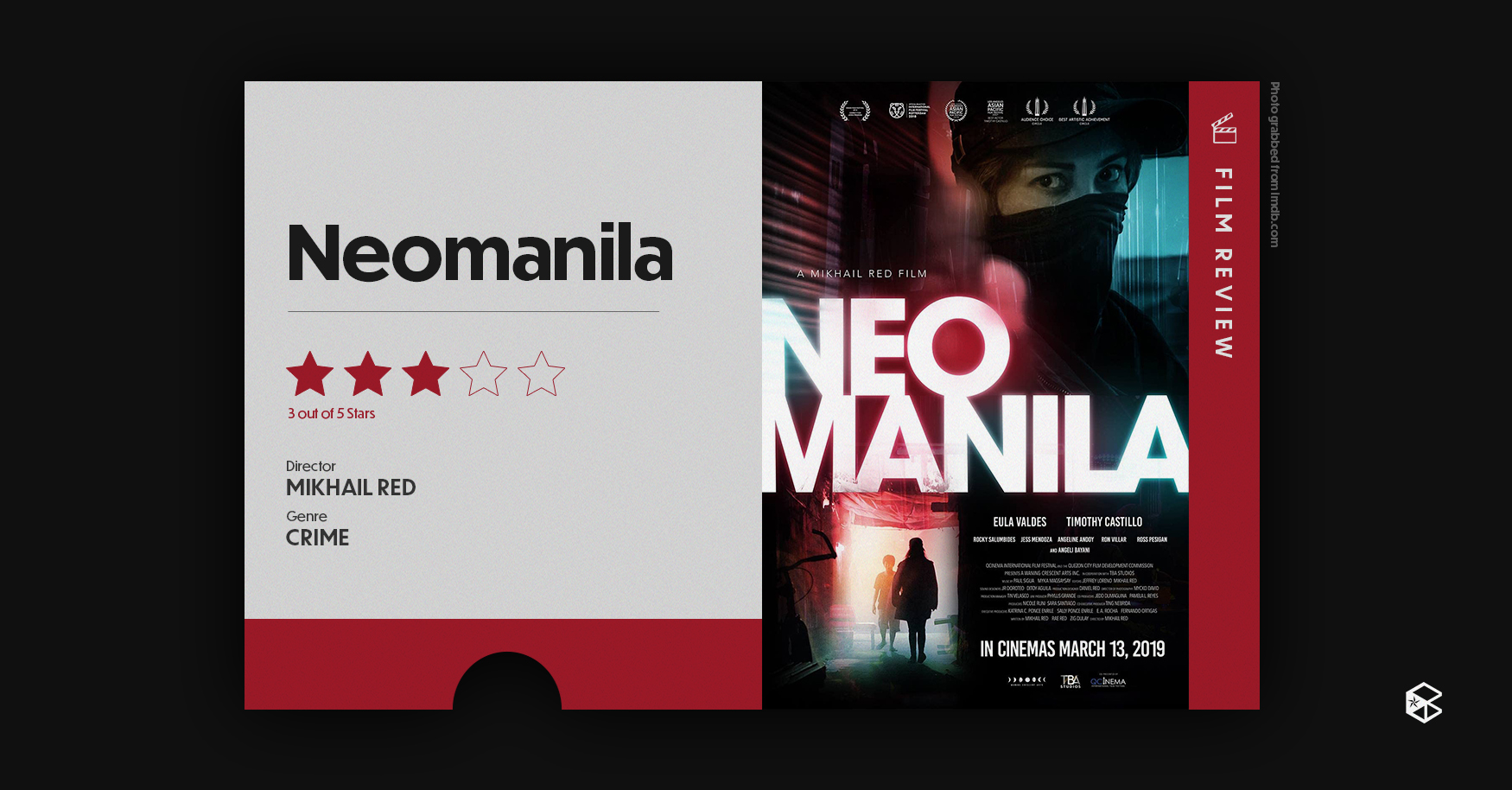 Director Mikhail Red is known for creating genre films that are inspired by Hollywood and Asian cinema.
Real events inspired by the film are one way of breathing life into the story. The film follows a teenage orphan named Toto (Timothy Castillo) who is recruited by a death squad led by Irma (Eula Valdez). She forms a familial bond with Toto amidst a dangerous and notorious life of crime.
The current state of Manila during the heat of the war on drugs and extrajudicial killings paints a harrowing portrait of morality and judgment. With Red's familiar style of filmmaking, we are put right into the hearts and souls of criminals and victims一self-contained in the city of Manila.

Neomanila is available on TBA Studios' YouTube channel.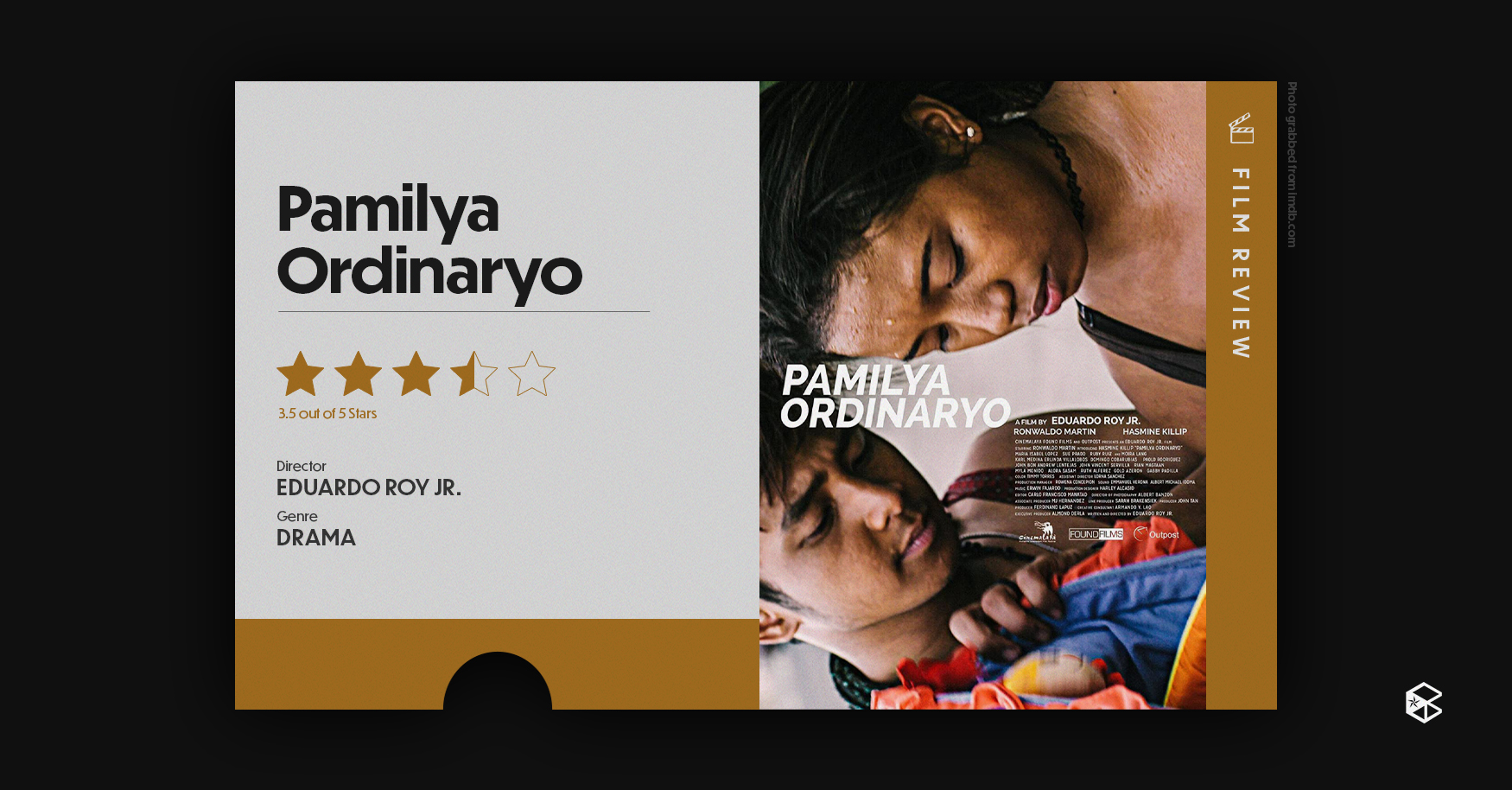 If you're on the fence about watching independent films depicting poverty porn, you might want to give Pamilya Ordinaryo a chance.
This film tells the harsh life of teenage parents Jane (Hasmine Killip) and Aries (Ronwaldo Martin), who try to survive the tumultuous streets of Manila and their child being taken away from them. Living the life of delinquency, they will do anything to get their child back.
From the late Filipino filmmaker Eduardo Roy Jr, Pamilya Ordinaryo depicts crime, poverty, and the unchecked areas of society in an authentic and honest manner.
Pamilya Ordinaryo is streaming on Netflix.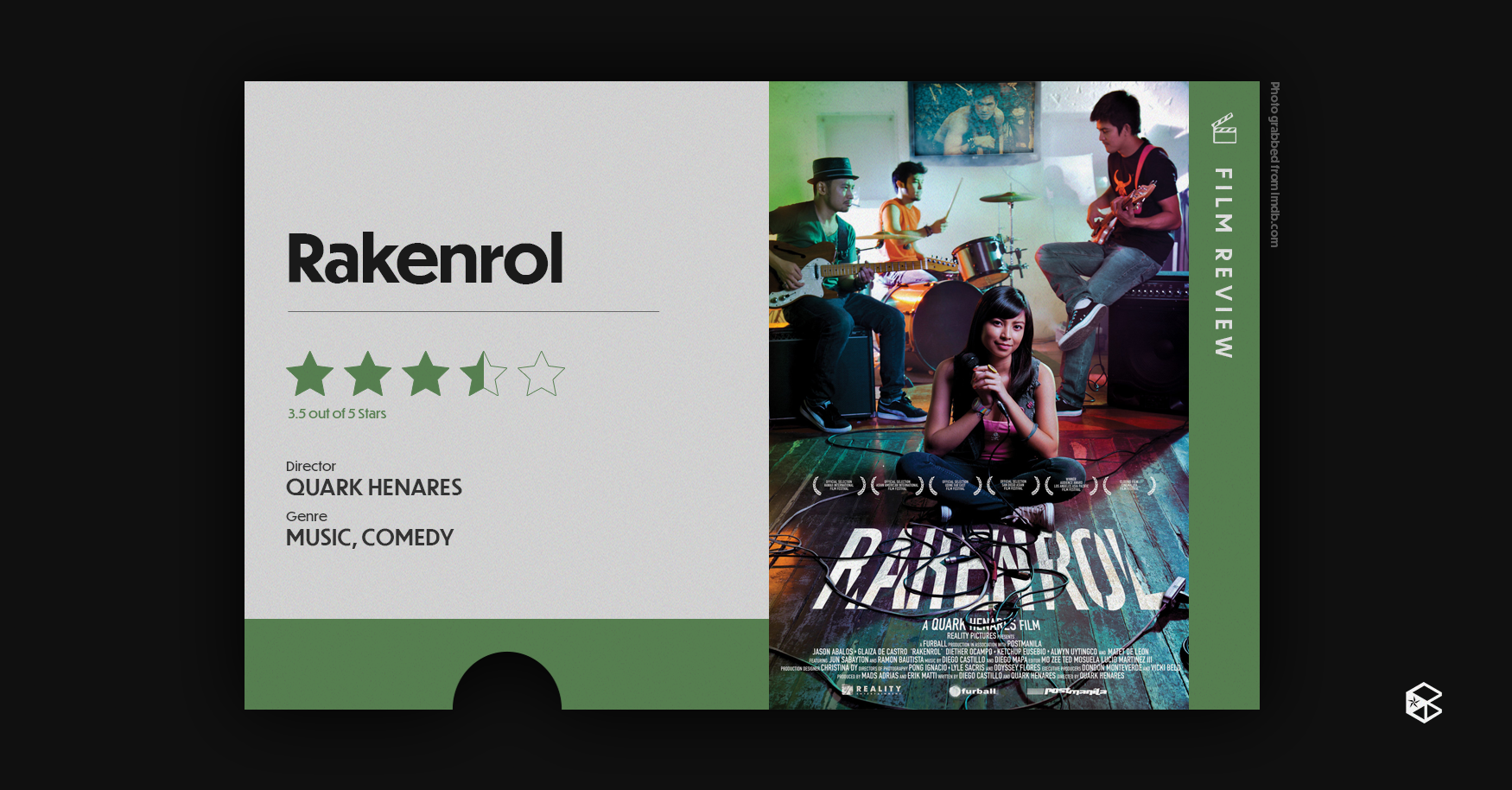 Rakenrol is a satirical take on the Manila independent music scene of the late 2000s and early 2010s.
The film depicts the underground Manila music scene as a second home for best friends Odie (Jason Abalos) and Irene (Glaiza de Castro), two music aficionados and aspiring musicians. As soon as they form a rock band of misfits, they head on in a journey further into the Philippine art community.
While the film's quirks and jokes may be a bit outdated, it has opened doors of comfort and belonging with a group of people who appreciate the Manila independent music scene. Director Quark Henares curates a one-of-a-kind film soundtrack that overstates his love for the culture of Philippine independent music.
Take a trip down memory lane and stream Rakenrol on Netflix.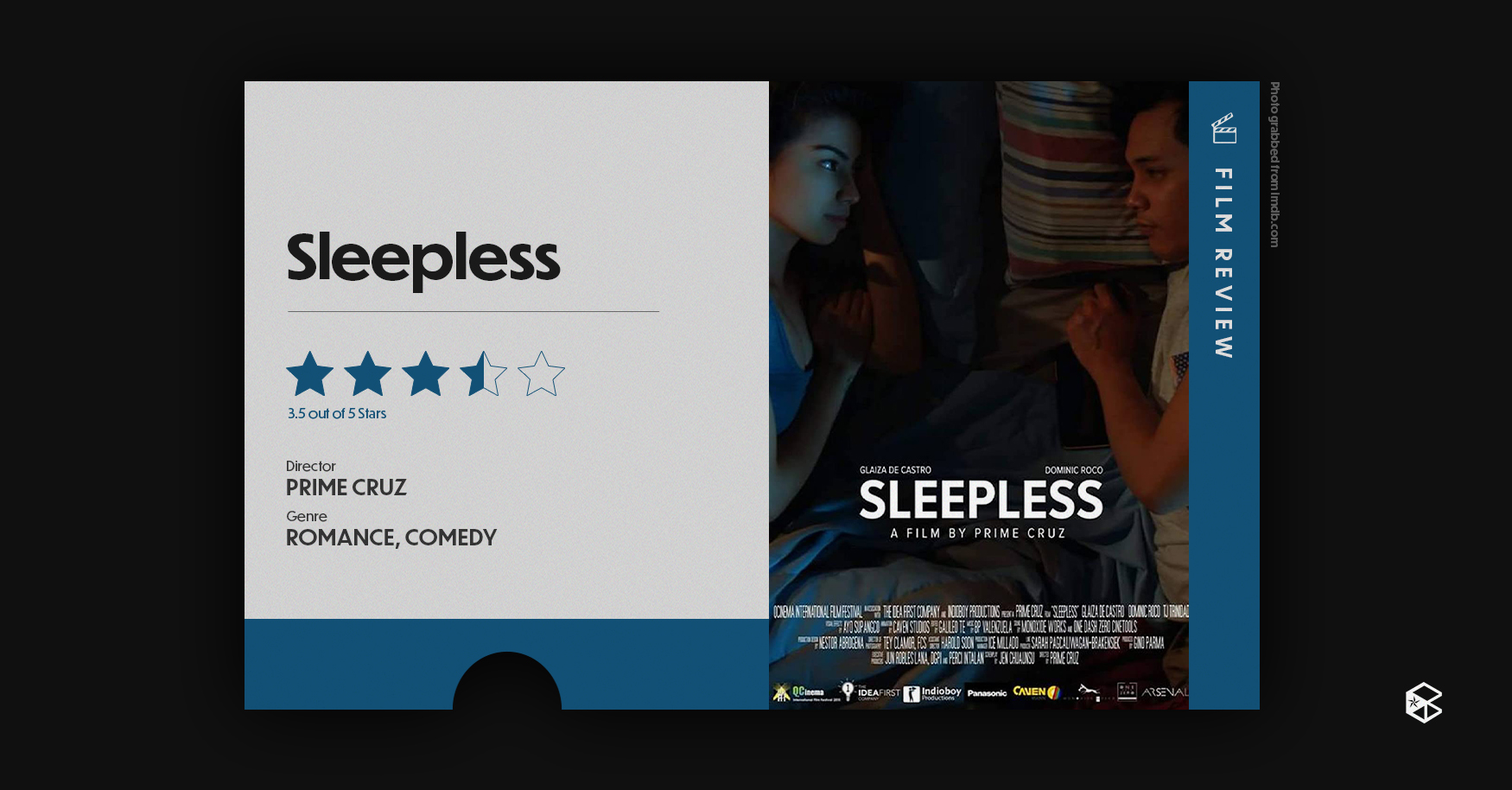 A romantic comedy centered on Gem (Glaiza de Castro) and Barry (Dominic Roco), two insomniacs who find connection and friendship in the wee hours of the morning.
We hear silence and comfort in the midst of the late night hours in urban Manila. When everyone's asleep, these two live in the moment and with the company of one another.
Conversations over instant noodles and coffee, Gem and Barry talk about zombies, superhero abilities, and troubled relationships among others.
Even amidst the busy streets of Manila, we get to find serenity and warmth in the presence of another person.

If you're looking for a late night flick to watch, check out Sleepless available for streaming on Netflix.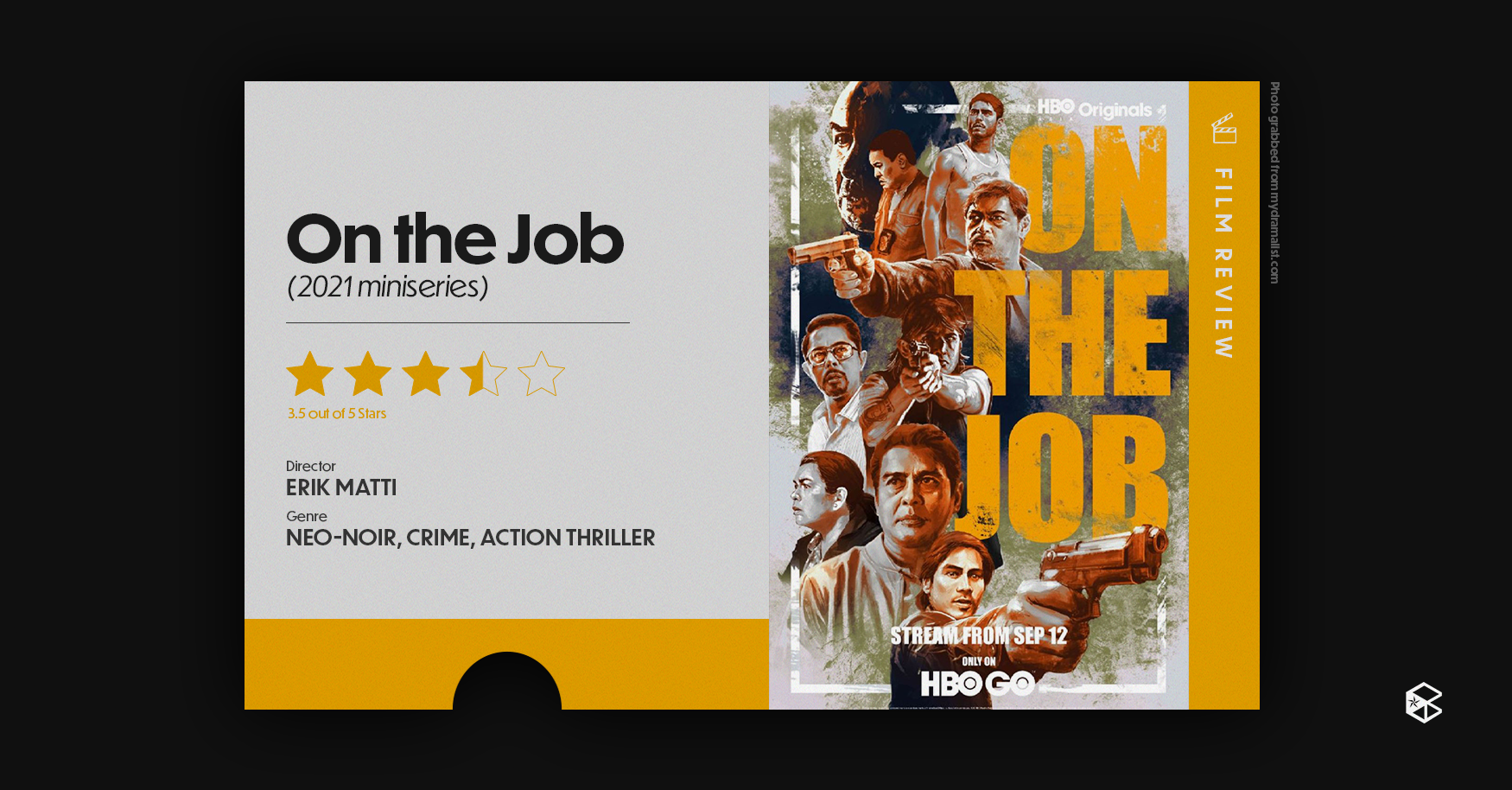 From Erik Matti, renowned Filipino action filmmaker, comes a story that centers on crime syndicates, political rivalries, disinformation, and corruption.
This 2021 miniseries puts together On the Job and On the Job: The Missing 8 in one complete package, divided into six episodes in a gut-thrilling experience.
On the Job follows two hit-man prisoners (Gerald Anderson and Joel Torre), who are hired by politicians to execute targets. On the other hand, two law enforcers (Joey Marquez and Piolo Pascual) investigate a murder case that's seeminly connected with the hitmen's business.
On the Job: The Missing 8 centers on journalist (John Arcilla), who investigates the disappearance of his colleagues for their local newspaper. Intertwined with this is a prisoner (Dennis Trillo) who is freed from prison in exchange for working as a paid assassin.
With the first film set in Manila, the second film takes place in La Paz, a fictional town that breathes under the guise of a peaceful city with shades of corruption hidden in the dark. Even with the two films being set in different municipalities, the touch of a corrupt Manila is still in play.

Stream all six episodes of the On the Job miniseries only on HBO Go.